Build and syndicate custom audience segments with the Kochava Collective
Building and maintaining a valued brand to customer relationships has become a vital piece of being a successful business. Cultivating rich and engaging marketing content is only part of the puzzle, you also need to ensure you are reaching the right audience. Otherwise, your time and resources spent crafting the "perfect" campaign will fall on deaf ears. 
The Kochava Collective Audience Builder tool allows for seamless custom audience segmentation and simple partner syndication directly from the dashboard. With the Audience Builder tool, you can select from a wide array of filter options for more detailed and customized audiences—helping you narrow down to your most qualified target devices. Highlighted below are just a few of the available filters. To learn more contact collective@kochava.com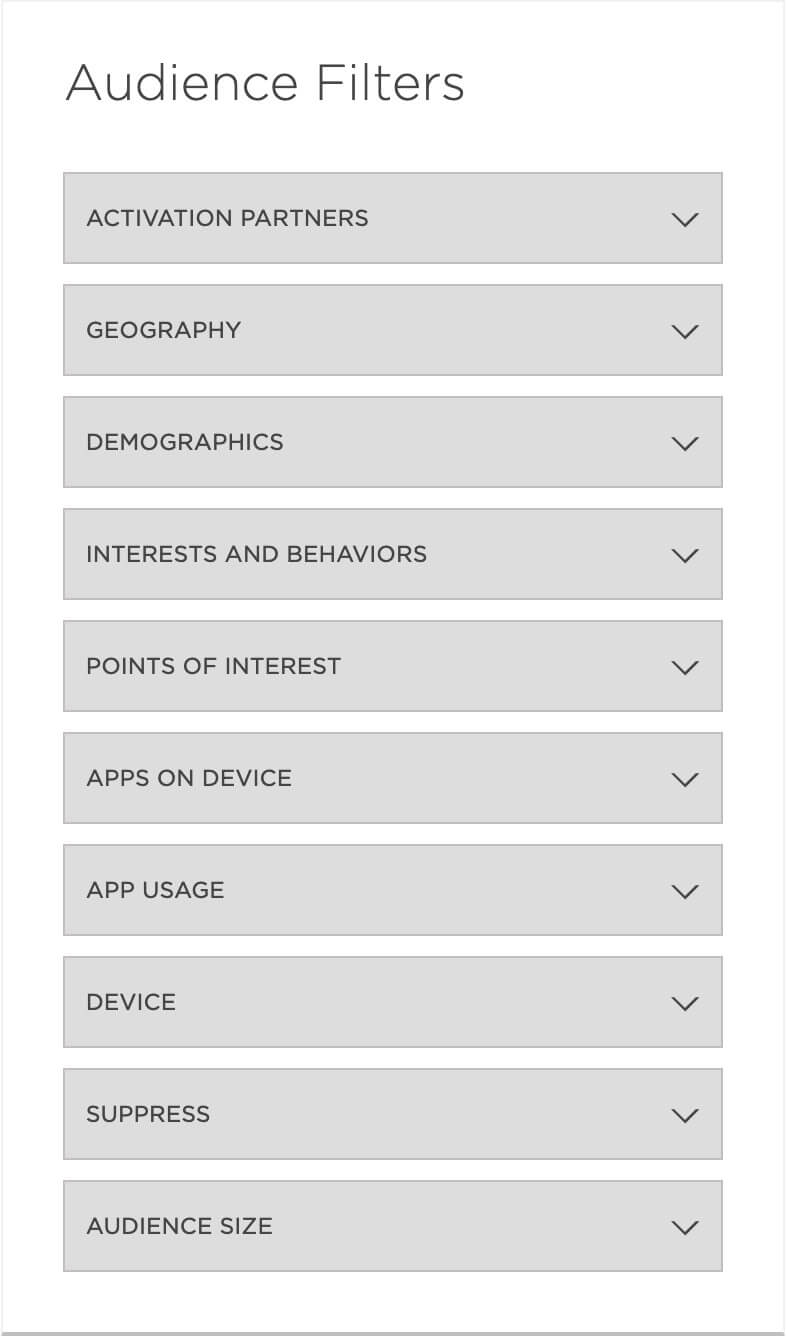 Activation Partners
To maintain a privacy-first data marketplace, all premium third-party suppliers are thoroughly vetted for data integrity. Leverage this filter by selecting data from over 45 different social and programmatic activation partners like Facebook, Snapchat, Tapjoy, and Google DoubleClick.
Demographics
Inside of your marketing networks, performance levers for more detailed targeting are becoming scarcer as systems become more automated. Take back some of that control with the Collective  Audience Builder tool. Breakdown audiences beyond just gender and age. With our newest data partnership, you can narrow down your target segment by homeownership, education level, household income, relationship status, ethnicity, child count, and more.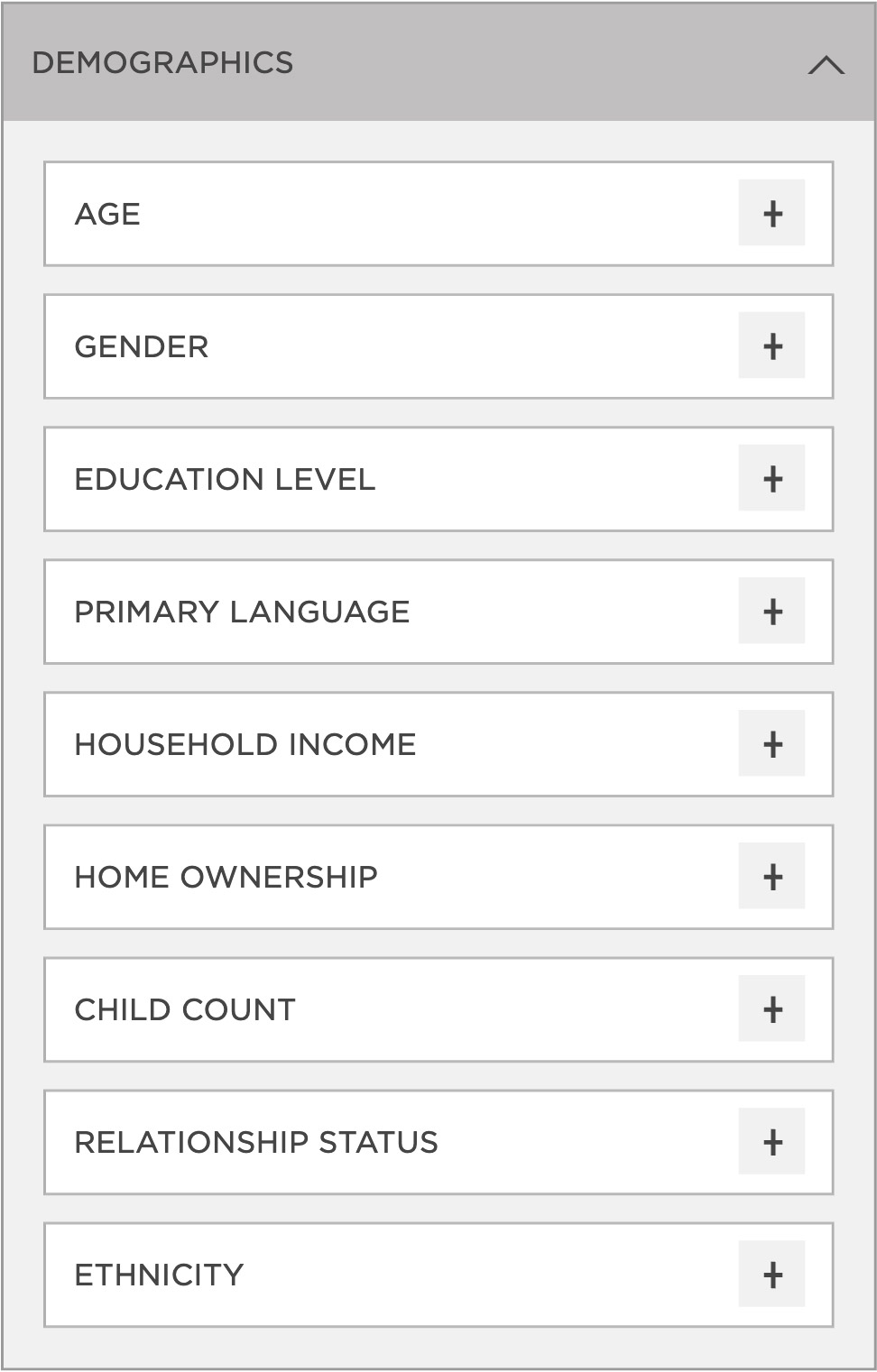 Interests & Behaviors
With hundreds interest and behavior categories standardized to the Interactive Advertising Bureau's (IAB) taxonomy, you can create audience segments on a more meaningful level by understanding their interests and behaviors affinity groups. From books and literature, business and finance, events and attractions, to home and garden, family and relationships, and news and politics, you can build tailored audiences that fit the perfect profile for your brand, product, or campaign goals.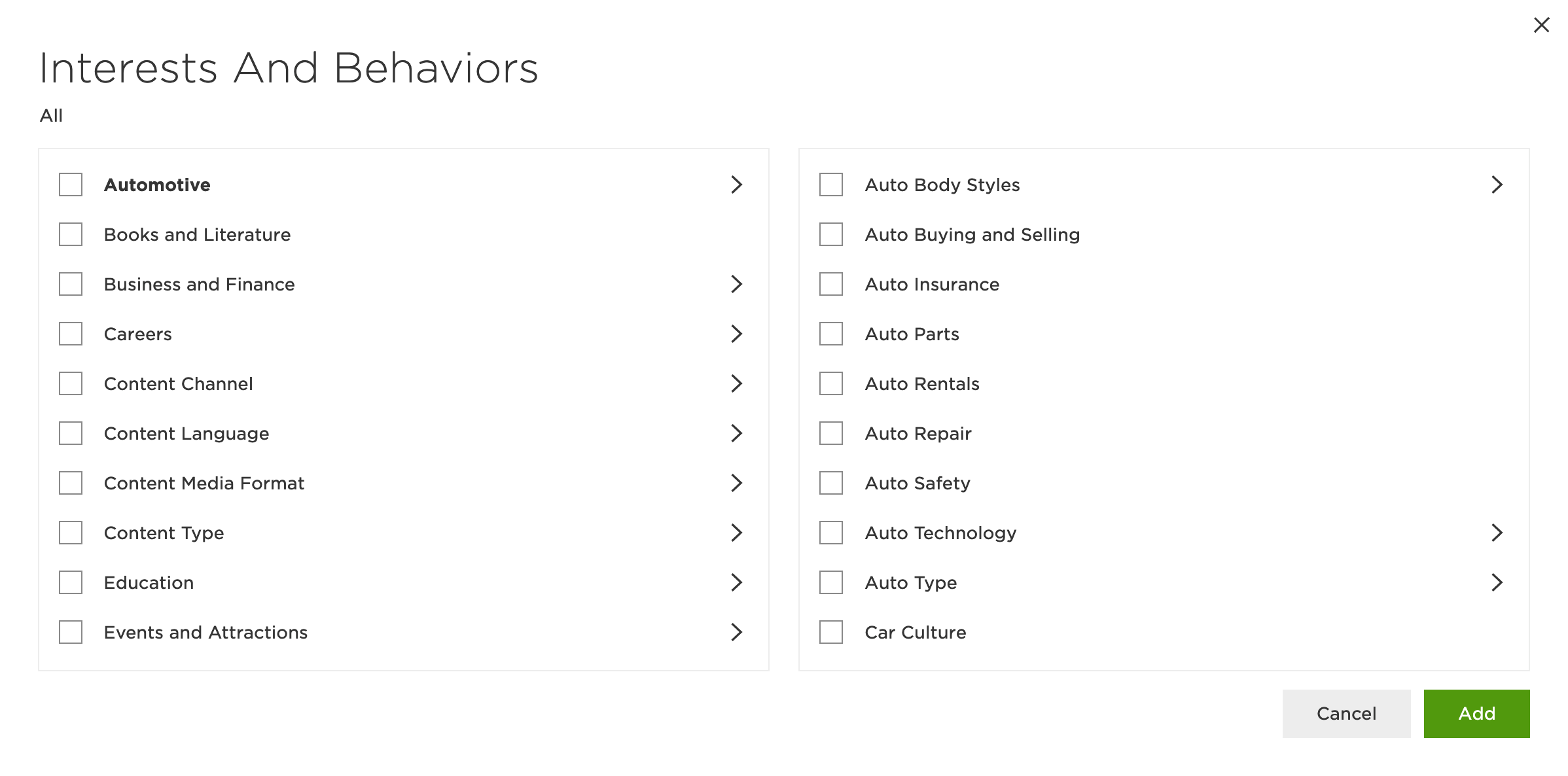 Apps on Device
Gain a competitive advantage by conquesting potential customers that have your competitors apps on their device. The Apps on Device filter allows you to search specific apps by name or browse different app categories on both Android and iOS devices. 
App Usage
To dive deeper, the App Usage filter provides users who not only have an app installed but actually use specific types or categories of apps. Narrow the search further by selecting a specific usage type such as install, session, engagement, purchase, or purchase intent within the last 7-365 days or all time. These specific time segments can create great audience testing when looking to acquire highly engaged customers. 
Each of these filters can create custom audience segments available to save, and syndicate with your top trusted partners directly in the platform. To get access to the Kochava Collective and learn more about ways to leverage the Audience Builder tool please reach out to collective@kochava.com.