Sometime near the end of April, the search volume for "when is Mother's Day" begins to crescendo as millions of people start thinking about how best to appreciate their moms.
We marketers recognize this as an opportunity to align ourselves with cultural momentum. The question is, how do you define a relevant audience to include participants in a given trend that also match your ideal customer criteria? In the case of Mother's Day, given its ubiquity (most of us have a mom) this is more about narrowing the audience down to increase the potency of the audience.
For Mother's Day, we've made it easy by creating two featured audiences that are available in Audience Explorer: "Mother's Day: US Moms" and "Mother's Day Shoppers." For the sake of this post, we're more casually referring them as "Moms" and "Not Moms."
FEATURED AUDIENCE FILTER CRITERIA
Here's the filter criteria we used to create these audiences: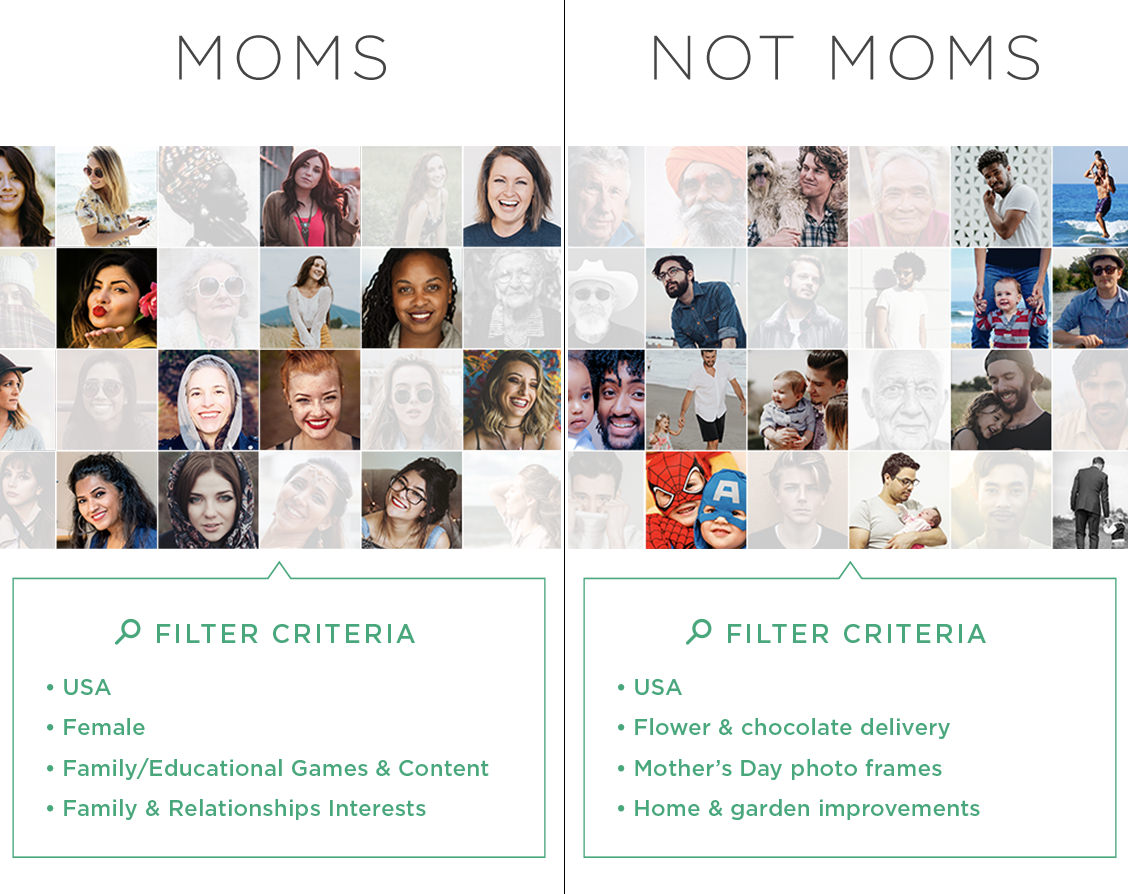 ACTIVATE FEATURED AUDIENCES
Of course, you could simply activate either of those audiences by logging into Kochava Collective and selecting them from within Audience Explorer, or add them to Audience Manager for easy access later.

CUSTOMIZE FEATURED AUDIENCES
However, if you want to get creative, why not build a custom audience with the same basic filters, then customize with relevant apps on device? That way you can create a target audience with a high likelihood of responding to your ad.
Here's how you can see which filters were used to create these audiences: