Tap into the Kochava Collective's Audience Builder to find your perfect match with the top five dating apps for 2020.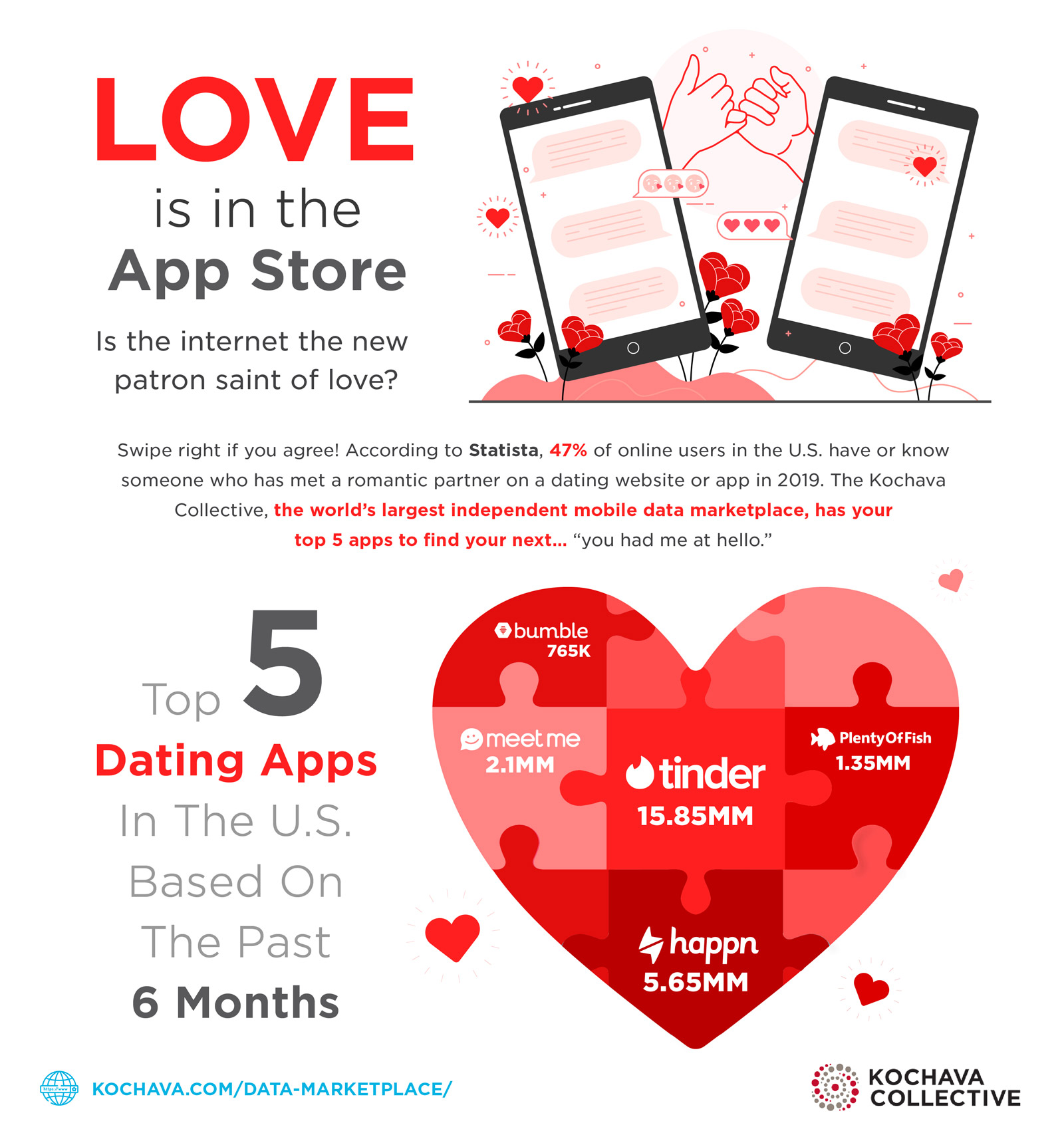 People love to celebrate Valentine's Day whether they love it or hate it. From Galentine's Day with ladies celebrating ladies, to singles looking for love, or a special someone you can't wait to paint the town red with…it's a date!
Spending for Valentine's Day was at an all-time high in 2019, clocking in at $20.7B among U.S. consumers, according to the National Retail Federation (NRF). As people continue to indulge on their loved ones, friends, partners on the traditional offerings of flowers, candy, and jewelry, the NRF's research also showed that spoiling Fido with gifts like a day at the spa has become a growing trend, with pet owners spending upwards of $886M overall. Regardless of the sentiment, gift ideas abound as do the ways to market to lovers and singletons.
This year brands can make their way into a consumer's heart by advertising to any of those audiences. For marketers, they can upload or build an audience according to the filter "Apps on device" and select an app or, select any of the top five dating apps from our US data set noted above. Use the same filter to find audiences with pet apps too. Once you have your audience, you can export to one of the Collective's media partners or your own.
Whether your target audience is made of happy couples or singles ready to mingle, Valentine's Day is a marketer's oasis during the retail winter doldrums. See what new audience awaits you around the corner, and let the Kochava Collective play matchmaker for you. 
The Kochava Collective's top dating apps were also featured in Good Housekeeping. For more information about the Collective, contact us today.