Learn how to use the Kochava Collective for audience enrichment.
The Kochava Collective curates robust data feeds from millions of active users each month. That is all well and great, but what can you do with that data? As a marketer data is king, but it can also be overwhelming. Below are some key use cases for leveraging each available Collective data feed. 
Hashed Emails
Onboard your internal data to begin the matchmaking process. If you have a large email file and want to enrich it with mobile-first data insights, the Collective has some of the best match rates in the industry and over 1.7 billion, privacy-safe hashed emails paired to mobile device IDs. Extend your digital reach, going beyond emails to find and address your users on their mobile devices across all major social and programmatic ad platforms. Pair hashed emails with their mobile device profiles and unlock mobile-first data insights. Layer on any of the below data feeds for an even more in-depth understanding of your customers.
IAB Behavior and Interest
Get to know your users on a more meaningful level by understanding their interests and behavior affinity groups. Use these insights to create a foundation for audience segmentation or persona building. With the audience builder tool, you can use this information to automatically syndicate audiences with your integrated media partners for more efficient campaign optimization.
Point of Interest (POI)
Level up your interest and behavior insights with the ability to view a user's actual physical location visitation. With the understanding of where your users go on a day-to-day basis, you can outline geographic visitation patterns within a given location. You can also identify highly trafficked brick-and-mortar storefronts, potentially unveiling a new co-op opportunity for a newly discovered cross-audience segment. 
Precision Geo and Householding
The matchmaking process through onboarding data can also open up doors for potential household insights. Mapping IP addresses with precision geo data pinpoints not only user location but also identifies users within the same household. One way this information can be useful is for subscription-based or multi-login brands when trying to narrow down their prospect pool. 
App Graph 
Just about every company would like to know where their competitors sit within the marketplace. App graph data provides user device install insights by giving you access to which apps are currently on your user's device. Plan a conquesting campaign against your biggest competitor or locate the less popular apps within your vertical with lower install counts and begin to build up your monthly active users (MAU).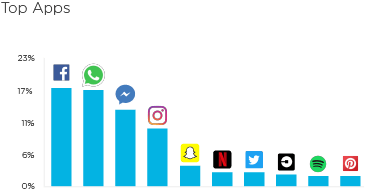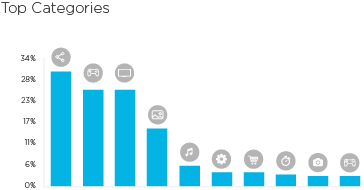 Demographics
Demographics is one of the more important data sets for formulating effective campaign targeting. Age, language and other demographic traits play a pivotal role in how you speak and relate to your customers. The Kochava Collective is the largest independent data marketplace, and it's hard to find a more robust set of data points that support such a challenge. 
Carrier & Device
Carrier and device data is another interesting layer of audience enrichment, helping you understand the wireless carriers and phone models that your best customers lean toward. Enterprise-level brands use this data to curate preinstall campaigns with a focus on the carriers and flagship or budget-model devices where they can expect the best retention and user lifetime value (LTV), achieving the highest return on investment (ROI) possible. 
Take the Next Step
With so much potential from the data at your disposal, you can increase your user engagement knowledge significantly, allowing for more relevant messaging and more tailored campaign targeting. 
Want to learn more ways to enrich your audience with Kochava Collective data, or run a Custom Audience Insights report for your brand? Contact us today.