The collaboration adds to a rich privacy-first identity graph advertisers can use for identity resolution and audience enrichment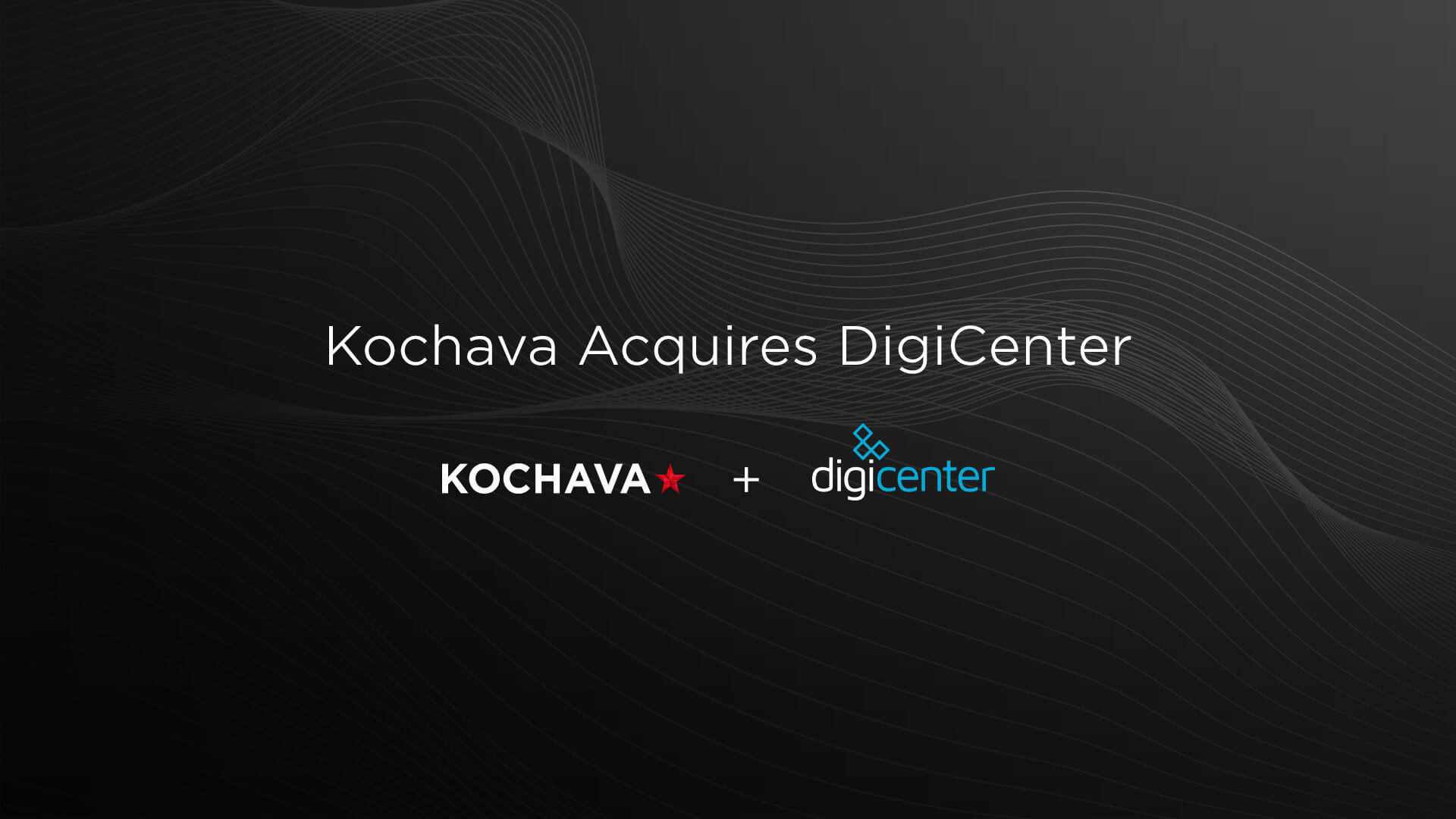 As the adtech ecosystem enters a privacy-first era, identity resolution tools are emerging to fill in the gaps to better understand consumer audiences. To further enhance identity resolution capabilities, Kochava recently acquired DigiCenter as part of the Kochava Collective, our independent data marketplace.
There's only so much data advertisers can collect from their customers. Add to that increasing limitations from big tech (ie, Google's impending third-party cookie deprecation, new privacy policies around the Android ID, and Apple's user opt-in requirement) plus government regulations, such as the California Consumer Privacy Act (CCPA) and the General Data Protection Regulation (GDPR), there are great challenges to understanding customers and reaching new ones. This is where the Kochava Collective comes into play.
The Kochava Collective—which is separate from the Kochava measurement platform and does not collect data from enterprise clients—was created as a way to have another option for audience discovery outside of major platforms. Since its inception in 2016, we've been growing our first-party data footprint through our free platform, Free App Analytics®TM, and a series of partnerships providing quality data. 
The acquisition of DigiCenter brings a host of rich, consented data from which marketers can create people, household, and business profiles sourced from email service providers, apps, websites, public sources, brands payment processors, major public company data aggregators, and first- and second-party sources. 
"With the changes in the adtech ecosystem, this acquisition adds to the privacy-first and consent-based approach to data that the ecosystem wants," said Charles Manning, Founder and CEO of Kochava about the acquisition.
DigiCenter CEO, Dom Perfetti, saw that the industry was focusing more on user privacy and began aggregating consented data even before it was required. Thus, the team curated a rich, vast identity graph with audit trails. With any event where users authenticated within a digital property, DigiCenter would hash the email and pair it with a mobile ad ID (MAID) with associated metadata such as IP address, timestamp, etc, and all with opt-in audit trails. 
The DigiCenter identity graph includes:
320M+ unique monthly visitors

180M+ unique households monthly

1B+ unique hashed emails

200B+ monthly events

500M+ phone numbers

500M+ MAIDs

5M+ unique businesses

50M+ business contacts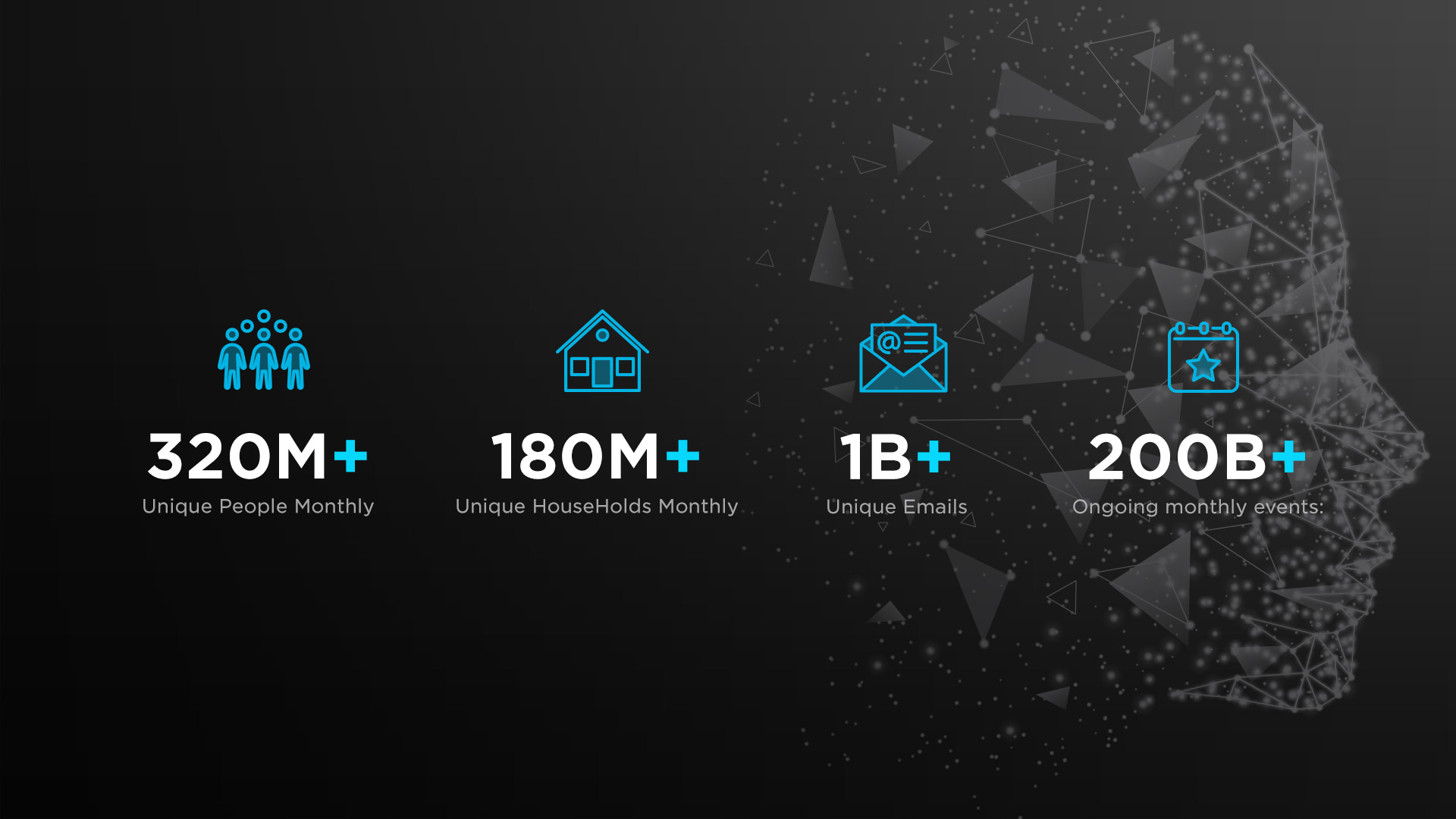 What can you do with the DigiCenter identity graph?
From the added data and value that the DigiCenter data set brings, marketers can enrich their own first-party audience data to learn more about their customers. For example, learn about what apps are on their phones (called app affinity) or create a household profile using hashed emails, phone numbers, device IDs, MAIDs, interests and behaviors, and more. 
From the 320M+ unique monthly visitors, create people profiles and garner names, addresses, marital status, education level, economic stability, yearly income, email addresses, phone numbers, gender, and age.
With the 180M+ unique monthly household, create a household profile containing email addresses, phone numbers, household income devices, MAIDs, and interests and behaviors.
From the 5M+ unique businesses included, obtain business contacts, emails, phone numbers, annual revenue, and headquarters or office addresses.
Adtech needs a privacy-first identity graph
Adtech is entering an era where consumer data is becoming increasingly limited and unavailable without explicit user consent. Moreover, traceable consent will become more important as advertisers look for validated high-quality data sets with which they can enrich their audience data or use them to discover new users.
For more information, contact us or reach out to your Client Success Manager.