Kochava's acquisition of DigiCenter brings onboard the team and their valuable identity data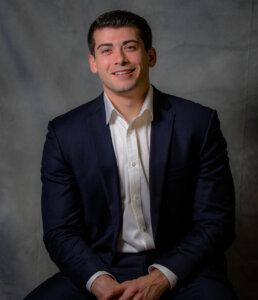 Dom Perfetti, CEO and Founder of DigiCenter, saw the writing on the wall with respect to the increasing importance of user consent, and he built his company's data set around the concept. Perfetti curated the data set with traceable user consent, so current and future privacy restrictions haven't affected it. As the industry enters a privacy-first era, having such a vast data set with historical audit trails is highly valuable. 
As such, through the acquisition, the Kochava Collective, the world's largest independent mobile-first data marketplace, will further bolster its owned data footprint from FreeAppAnalytics with identity data elements from DigiCenter. This collaboration further strengthens the Kochava Collective as a valuable resource for marketers and publishers to drive identity resolution and audience enrichment. Perfetti will now lead the Kochava Collective as the new GM.
As GM of the Collective, Perfetti brings his expertise in scaling software as a service, data as a service, customer data, insights, identity and privacy regulation, machine learning, and Al. Having begun his career in eCommerce in the days prior to platforms being fully built out as they are today with plugins and "easy buttons", such as Shopify. He would build custom scalable tech stacks for each eCommerce store where products were being sold, his first company, EcommWorld, was acquired.
After transitioning into a consulting role, he founded DigiCenter in 2019 to create a more simplified marketing approach for SMBs and platforms to aid businesses in obtaining consumer data that had been consented to and keeping audit trails for verification. 
He and his team built their data graph by collecting authentication events. Anywhere users authenticated within digital properties, they would hash the email and pair it with a mobile ad ID (MAID) along with associated metadata such as IP address, timestamp, etc, and all with opt-in audit trails. In this manner, they grew the database graph to where they had up to 350M unique monthly active users in the U.S.
In addition to this first-party data, their graph includes second-party data from companies with service and third-party data aggregators, such as email service providers, internet service providers, and apps, among other sources. 
The Kochava Collective first partnered with DigiCenter in 2019. The acquisition strengthens the Collective's data set further by assimilating DigiCenter's consented data. The Collective is separate from Kochava's attribution and analytics platform. Advertisers can use it to enrich existing audiences or discover and build their own.
For more information about the acquisition, read some of our press coverage on it.