Empowering independent media partners beyond the walled gardens.
See why the Kochava Traffic Index® is unlike any other published index in the industry.
DOWNLOAD NOW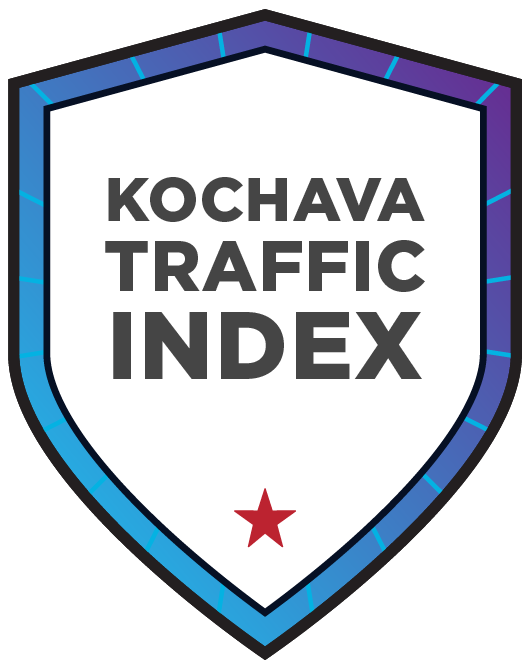 Welcome to the Kochava Traffic Index®
Get More from Your Media Partners
As a marketer, learn how to hold your partners accountable and get the most mileage from your ad spend.
Build Strong, Long-Lasting Relationships
As a media partner, understand how transparency and signal clarity build trust that lasts with your brand clients.
Choose Partners with the Greatest Potential
Discover new partnership opportunities that can take your growth to new heights, while maintaining audience quality.
What is the Kochava Traffic Index?
The Kochava Traffic Index is an objective ranking of independent media partners based upon the qualitative, data-driven analysis of billions of mobile ad campaign transactions measured by Kochava.
It helps media partners and brands make smarter decisions in evaluating the quality and integrity of campaign traffic. Putting traditional vanity metrics aside, media partners can better understand their client's needs at a more intricate level and deliver top-quality inventory to meet brand goals more efficiently, while maintaining true transparency. 
Our goal is to facilitate a healthier industry where brands have many choices, and media partners know how to deliver the clean signal and transparency that brands thrive on in order to connect with the audiences that drive growth.
Get your Free copy of the Kochava Traffic Index®