Push Notifications Boost Paid Subscriptions



PROBLEM
A music streaming app offered a limited-day trial to hook new users on their wide array of stations before upgrading to a paid subscription. Using Kochava analytics, the marketing team noticed that many new users dropped off during day 2 of the trial and never returned to become a paid subscriber.
SOLUTION
To get new users back into the app and listening to content, the marketing team segmented day 2 installers as the target audience for a push campaign using Kochava Engagement. Dynamic segments were created based on language and geo regions, with multiple message variants being composed for each segment. Kochava's automated A/B/n multivariate testing was activated to auto-optimize toward the highest performing message variants by open rates. Upon push open, dynamic deep linking streamlined the user experience by launching the app and starting playback of the promoted station automatically. A persistent holdout group was used to assess the incremental lift.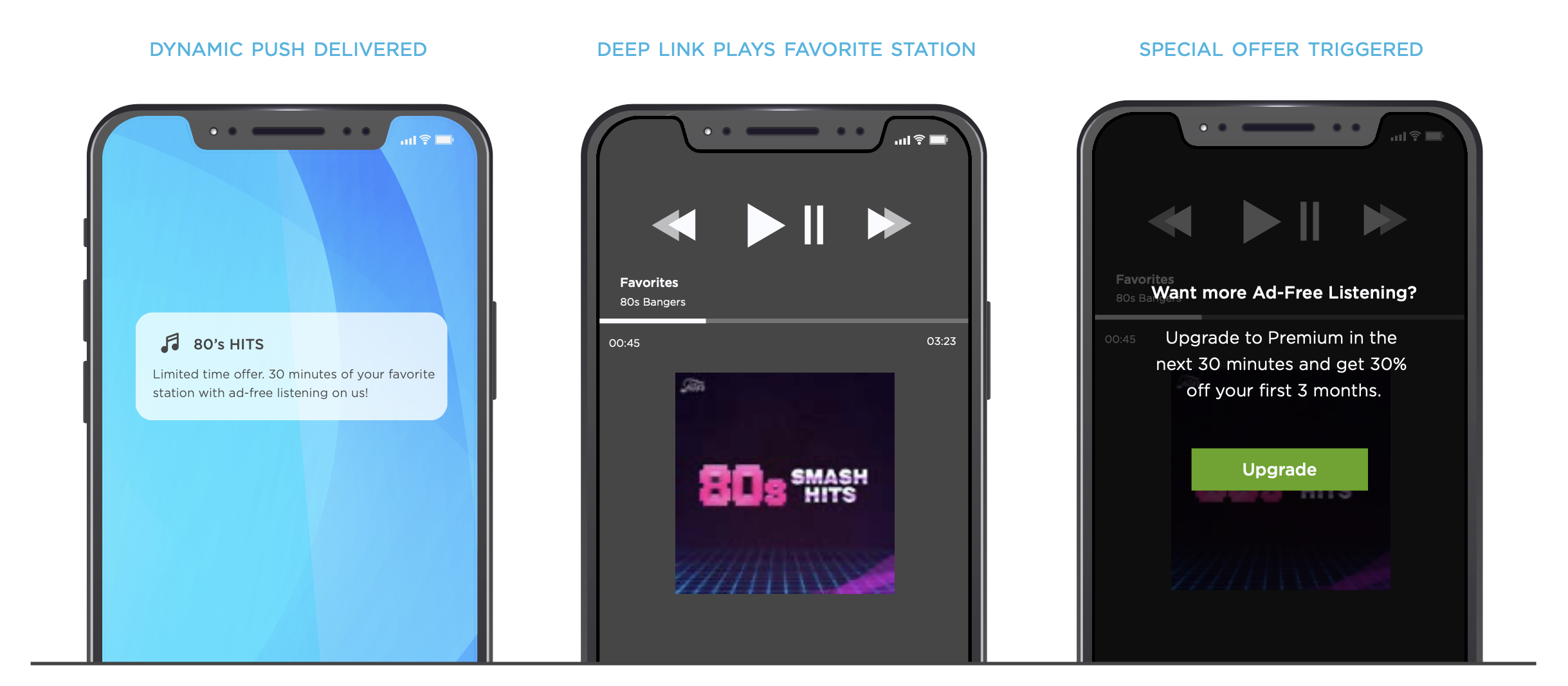 IMPACT
The campaign targeted hundreds of thousands of new users. With the help of automated A/B/n testing prioritizing the highest performing message variants, an overall open rate of 9% was achieved on the campaign. Comparing the target segment to the holdout group, the push campaign resulted in a 4.5% retention lift. Paid subscription revenue grew over $72K/mo from the additional retention.
This use case is one example of the impact of Kochava solutions for advertisers. Kochava makes no guarantee of individual results.