Industry-Leading App Analytics Tools
With the Kochava mobile analytics platform, marketers can sort by every single available data point, create cohorts of users, and export any data set in a variety of formats with a single click. Track the lifetime value (LTV) of your users and analyze true return on investment (ROI), by cohort or user all within the Kochava mobile analytics platform.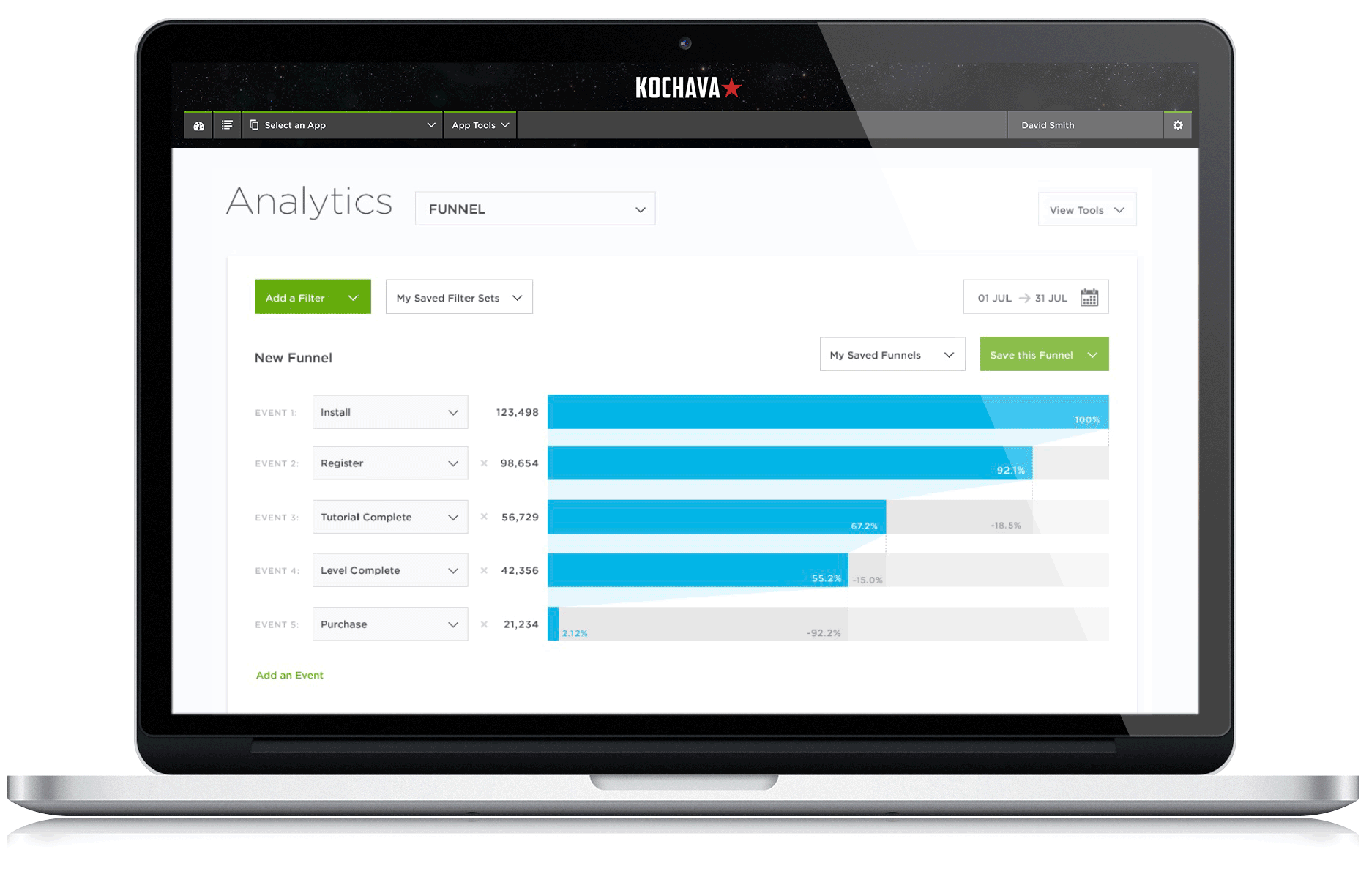 "Kochava has the best analytics in the marketplace, we are totally blown away!"
Noah Rosenthal, CMO Dab, Gaming LTD
"Without the accurate data we are getting from Kochava, the Rosetta Stone digital marketing team would be driving blind in this effort"
Caitlin Romig, Sr. Mngr. Digital Marketing, Global Consumer Rosetta Stone LTD
---
The Kochava Difference
Kochava is a leading mobile analytics and attribution platform, with all the right features to be the only partner you'll ever need.
Request a Demo
See Pricing