Empowering Marketers and Publishers
We deliver better insights and actionable data in one operational platform.
Get Started
Request Free Demo
Any Channel, Any Device, Any Audience
Measure Everything with Kochava, Your Mobile Measurement Partner (MMP)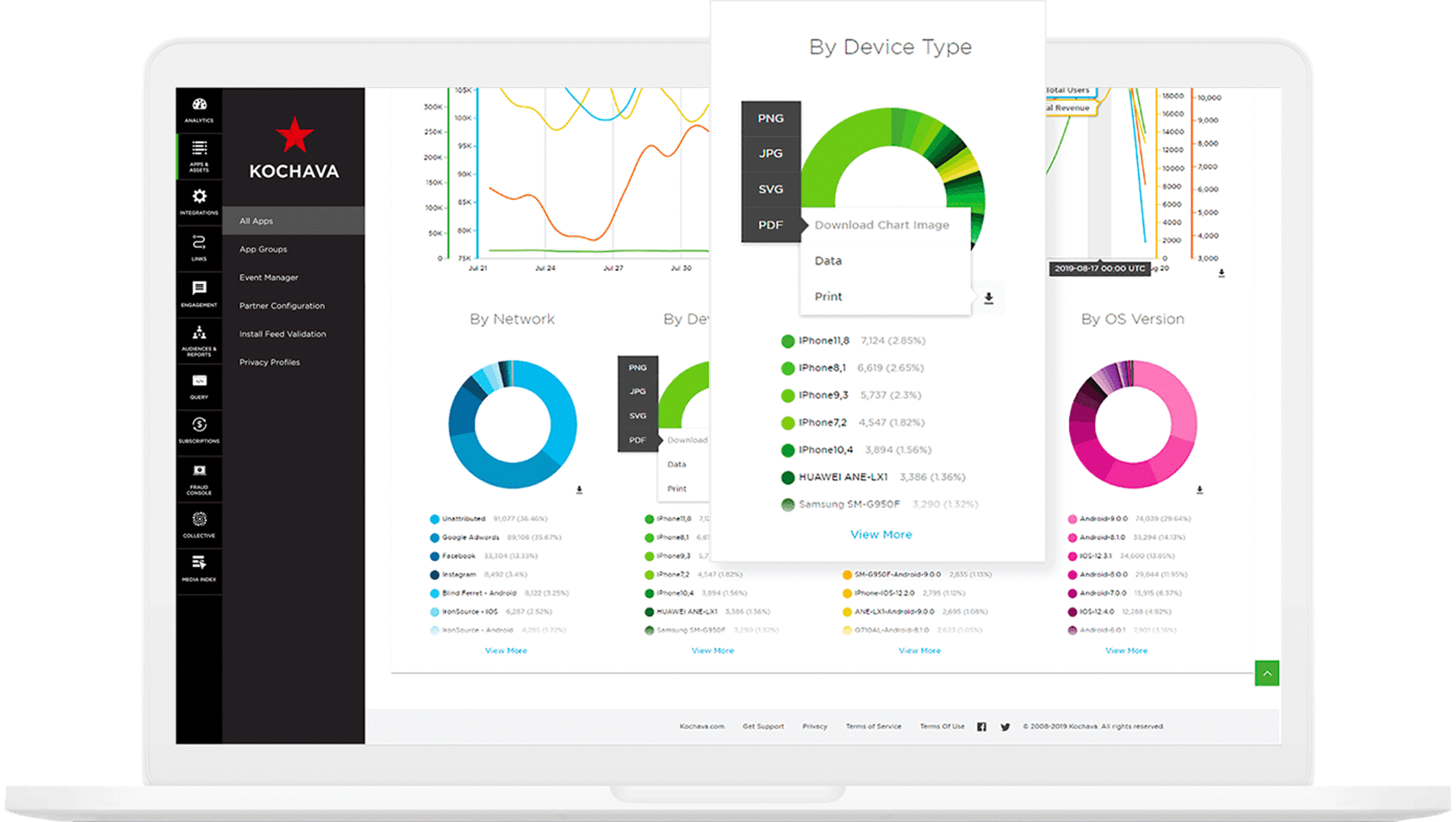 The Marketers Operating System®
The Marketers Operating System® (m/OS) seamlessly integrates omni-channel marketing solutions for advertisers and publishers in one operational system.
It's time for a smarter marketing tech stack; one that harnesses the power of best-in-class solutions to scale your business.
The m/OS is the flexible, scalable, operational platform that supports all phases of your marketing strategy; Attract, Engage, Analyze and Optimize. With the Marketers Operating System you can:
Capitalize on your current technology capabilities
From snapshot to deep-dive, use one login for all your performance views and optimization tools
Leverage privacy-first data for better customer experiences and audience growth
Streamline your MarTech stack
Get more from all your tools with our API-first solutions and so much more.
While the power of the Marketers Operating System is best leveraged across a portfolio of digital properties, you can start small with a single app or a limited portfolio to see if it's right for you.
Free Demo
Get Pricing
See How Marketers and Publishers Succeed with Kochava
Have questions or want to see the product live?
Request a demo or get started by reviewing our pricing options.