App Analytics Tools in Real Time
Visualize Your Campaign Performance as it's Happening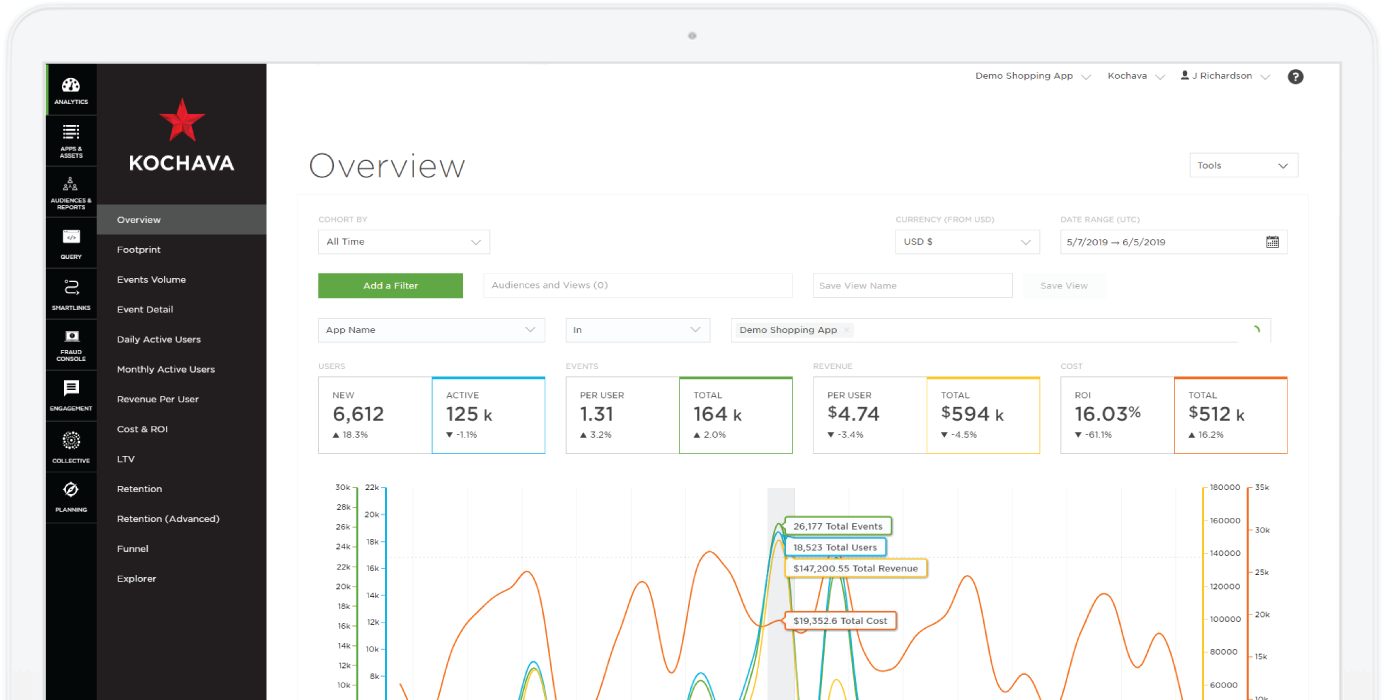 Analyze performance by specific cohorts or across all time
View stats across multiple apps and platforms simultaneously
Gather quick snapshots of key performance metrics
Explore and export data visuals
In today's fast-paced world the success or failure of a marketing campaign can be decided in a matter of hours. Marketers need app analytics for instant visibility into key performance metrics to adapt in the moment and course-correct campaigns toward success.
REQUEST A DEMO
Kochava's cross-platform analytics empower marketers to dive into their performance data across 13 interactive views – capturing the big picture at a glance or drilling down to precise, granular detail.

Key metrics can be filtered and split by any combination of data attributes from channel and campaign down to specific creative IDs and keywords.

Visualize Key Performance Metrics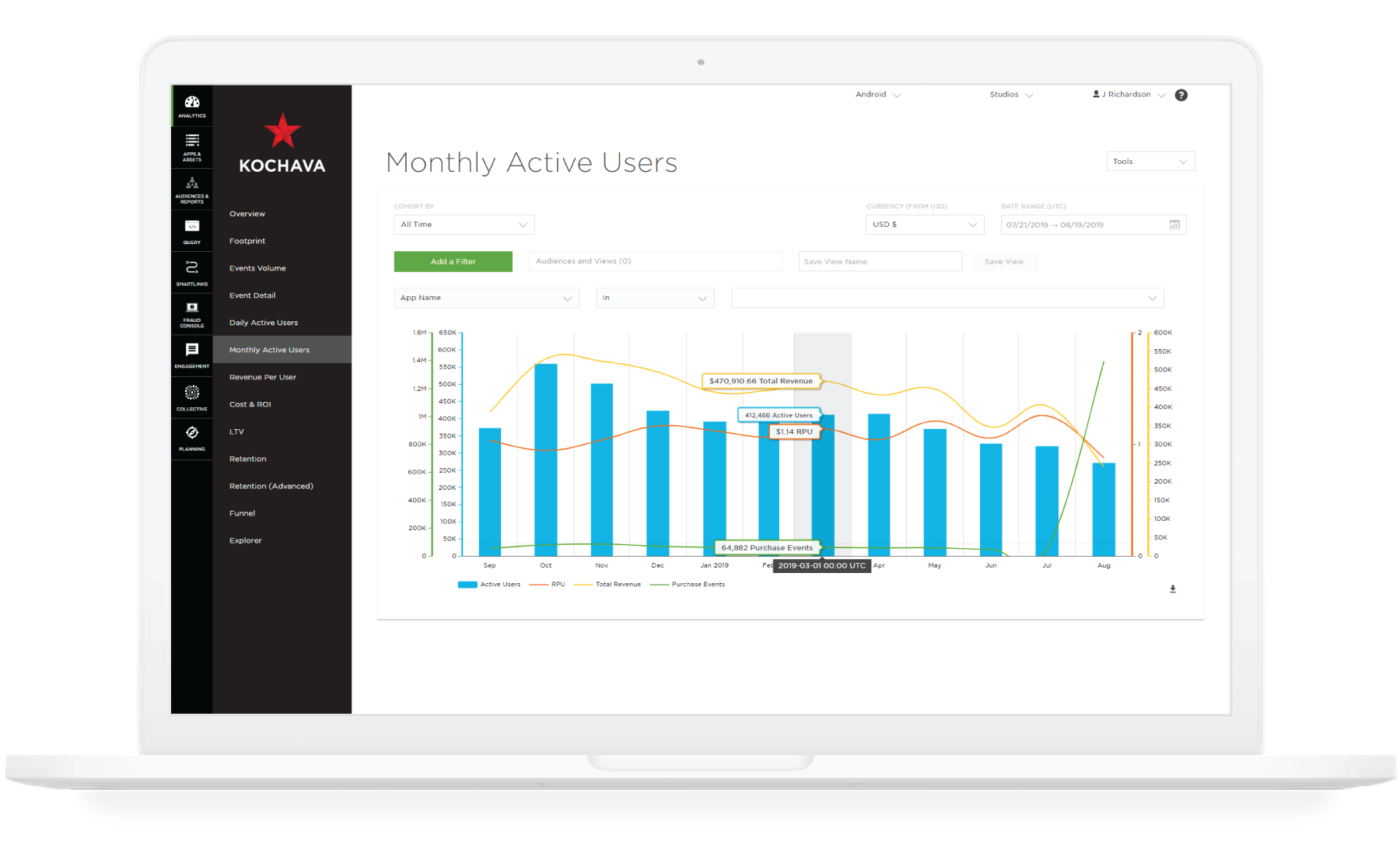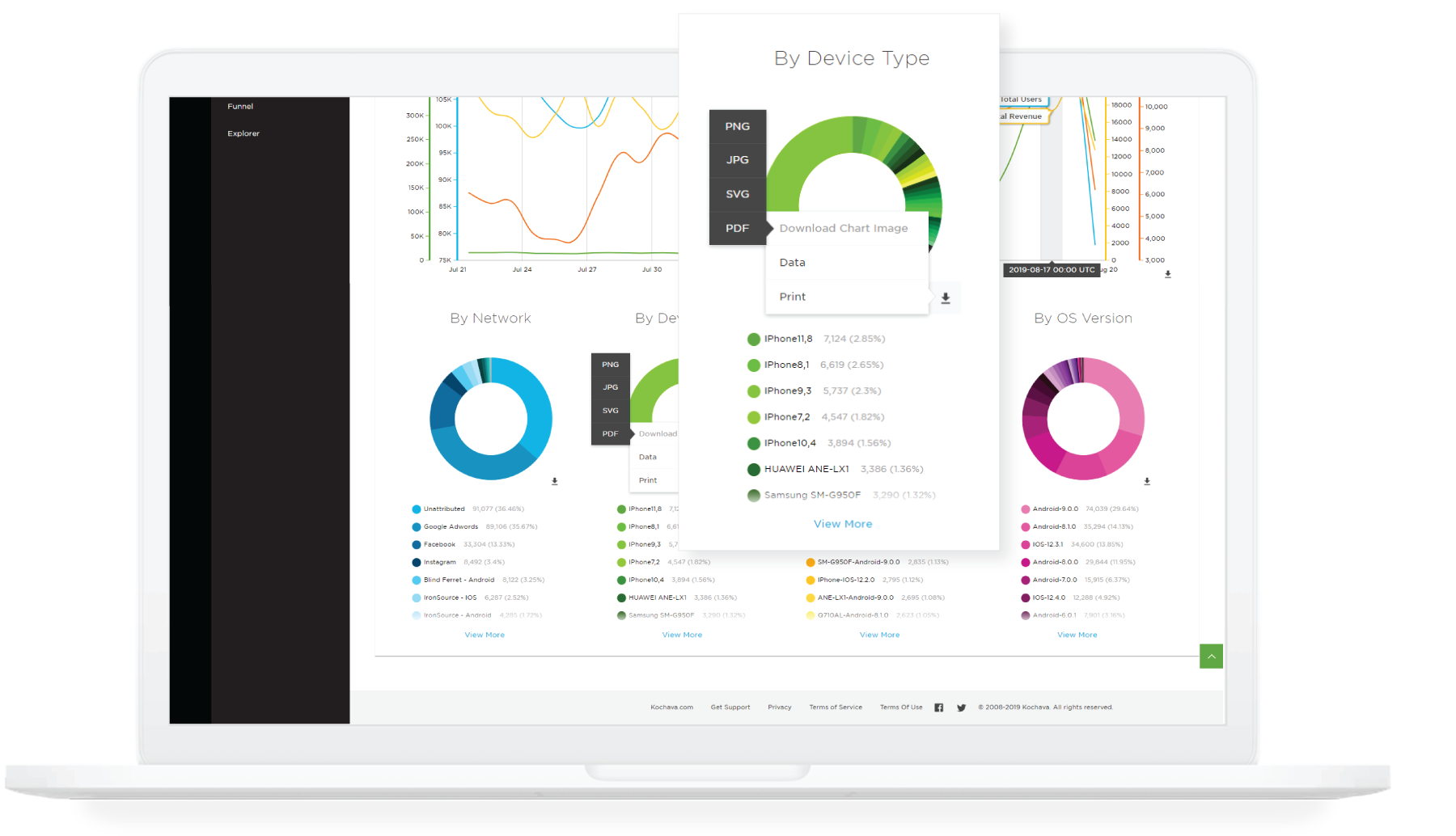 Export Charts, Graphs & Datasets