Expertly Scale Your Search Ads Strategy
Search Ads Maven allows app marketers to scale and optimize Apple Search Ads
campaigns through transparent automation and productivity tools.
Schedule a Meeting
Streamline your campaign management with Automation Studio
With a best-in-class Automation Studio, our team of experts help you build an automation strategy with fully transparent logic based on your goals and KPIs. 
Remove the need for tedious, manual campaign management with automation you can see and understand. Robust automation rules enable your campaigns to adapt hourly to changing variables and max bids that are impossible to keep up with manually.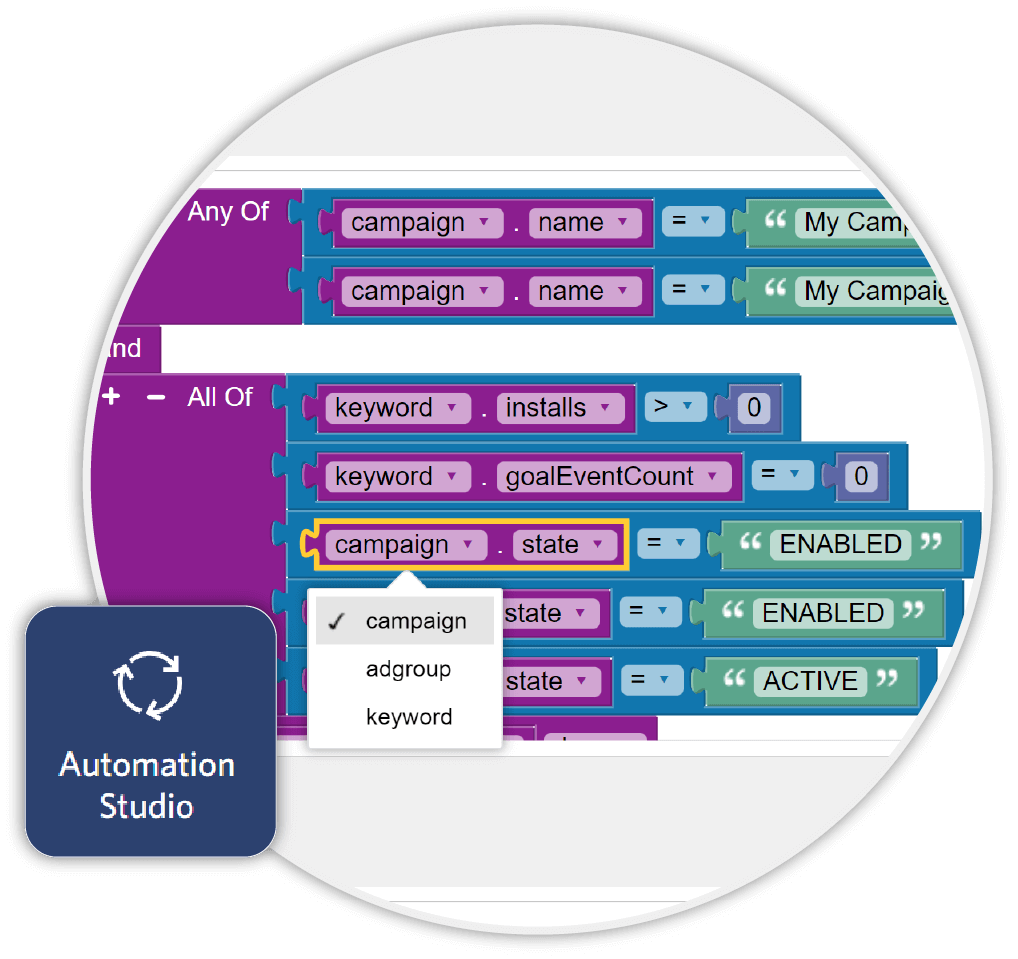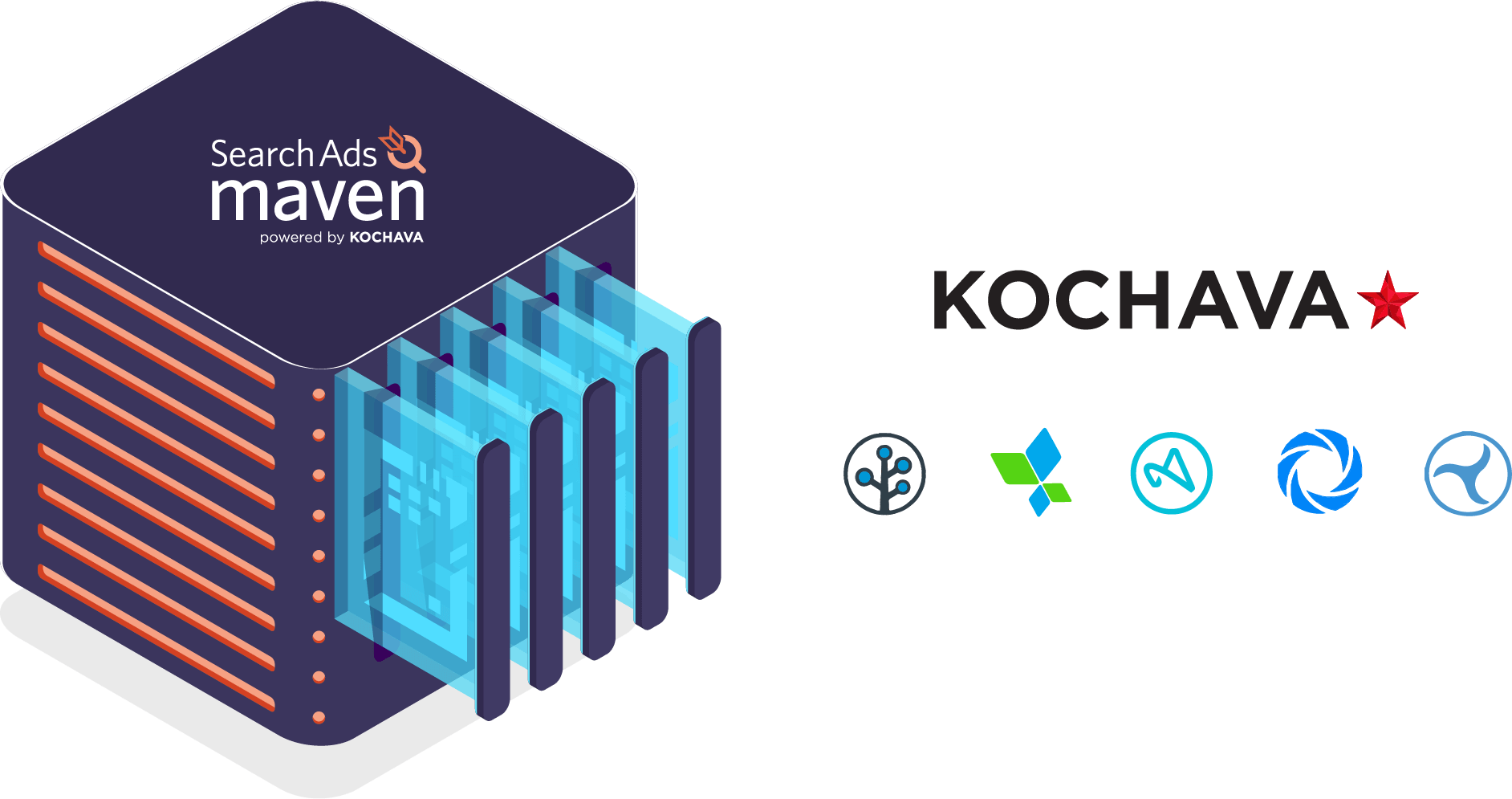 Gain complete ROAS insights
Connect Search Ads Maven to your mobile measurement partner (MMP) to better understand how your campaign strategies drive user engagement and revenue beyond acquisition. Search Ads Maven works with Kochava and any other MMP.
Discover hidden opportunities with AI-powered keyword insights
Search Ads Maven's innovative technology harnesses the power of artificial intelligence to delve deep into your app's features, language preferences, and regional nuances, as well as established keywords, to reveal new, high-performing keywords. 
Optimize your current campaigns by uncovering these hidden gems, and gain the upper hand in the competitive landscape from day one.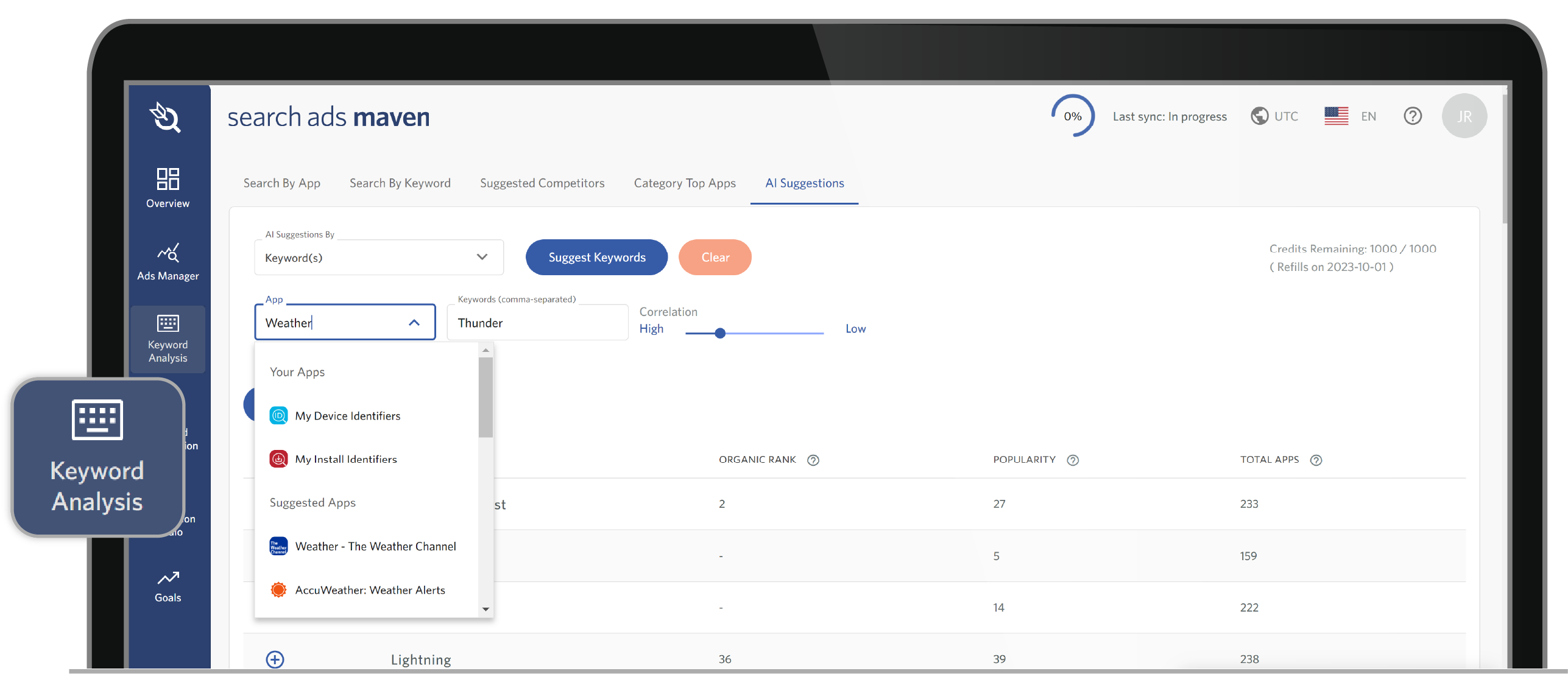 Explore key benefits and capabilities leveraged by expert ASA marketers.
Spend less and drive more growth by maximizing efficiency across keyword bidding strategies.
Maintain share of voice with automated impression share monitoring and hourly bid adjustments.
Create custom goals based on in-app event data and automate keyword bidding based on your target cost per goal.
Leverage generative AI to discover new keywords and increase your reach on the App Store.
Automate testing of new keywords at scale to find top-performers and diversify your keyword mix.
Let's Talk
Fill out the form below to connect with a Search Ads Maven expert and
learn how we can help optimize your ASA strategy.