Consent Management Platform
Intelligent Consent Manager™ from Kochava offers a FREE, premium user privacy and consent tool for CCPA, GDPR, and beyond.
Request a Demo
Free Consultation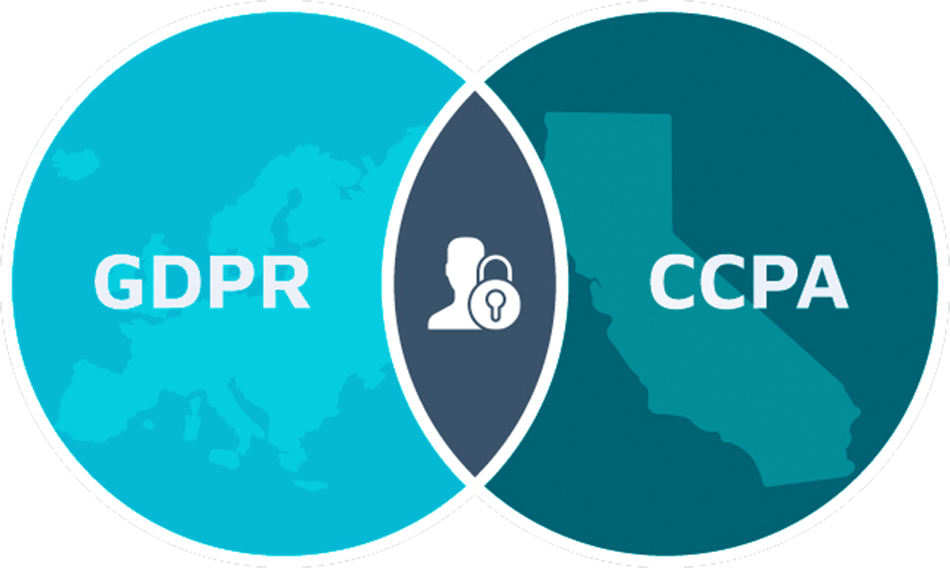 The digital advertising ecosystem is facing a whirlwind of user privacy and consent regulations from the California Consumer Privacy Act (CCPA) in California to the General Data Protection Regulation (GDPR) in Europe, and that's just the tip of the iceberg. Numerous other countries and American states are introducing their own versions of user privacy and consent laws. The varying approaches being taken in distinct regions is creating a compliance headache for developers and publishers across both web and mobile apps. Our consent management platform offers the solution.

Kochava has partnered with Quantcast, a trusted leader for consent management across the EU and US, to bring standardization and scalability to user privacy and consent management across both app and web.

For brands seeking to incorporate user consent functionality into their apps and websites, a rush of new consent management platforms now entering the market promise an easy answer, but beware the one-off tools that do not adhere to any industry standard.
What is GDPR?
The General Data Protection Regulation (GDPR) requires more transparency and openness about how companies use consumer data. The regulations are intended to protect the data rights of residents in the European Union, but affect companies worldwide. Brands need to provide an effective way to ask their clients for permission to use their data. After a user has given their permission, marketers must have a way to log the user's consent and inform all the other parties in the app. See official legislation and resources here. For information on data processors vs. data controllers, visit: https://www.kochava.com/support-privacy/#GDPR
How can Kochava help?
Kochava Intelligent Consent Manager™ offers app publishers and developers the ability to detect a user's geo and trigger appropriate GDPR consent prompts based on presence within the EU. "Opt-in" consent responses can be captured for syndication across their marketing tech stack. 
Features include:
Full consent string capture and audit log

Full tracking termination for opt-out

Support for native iOS and Android

Headless implementation available

EU-only or Global geotargeting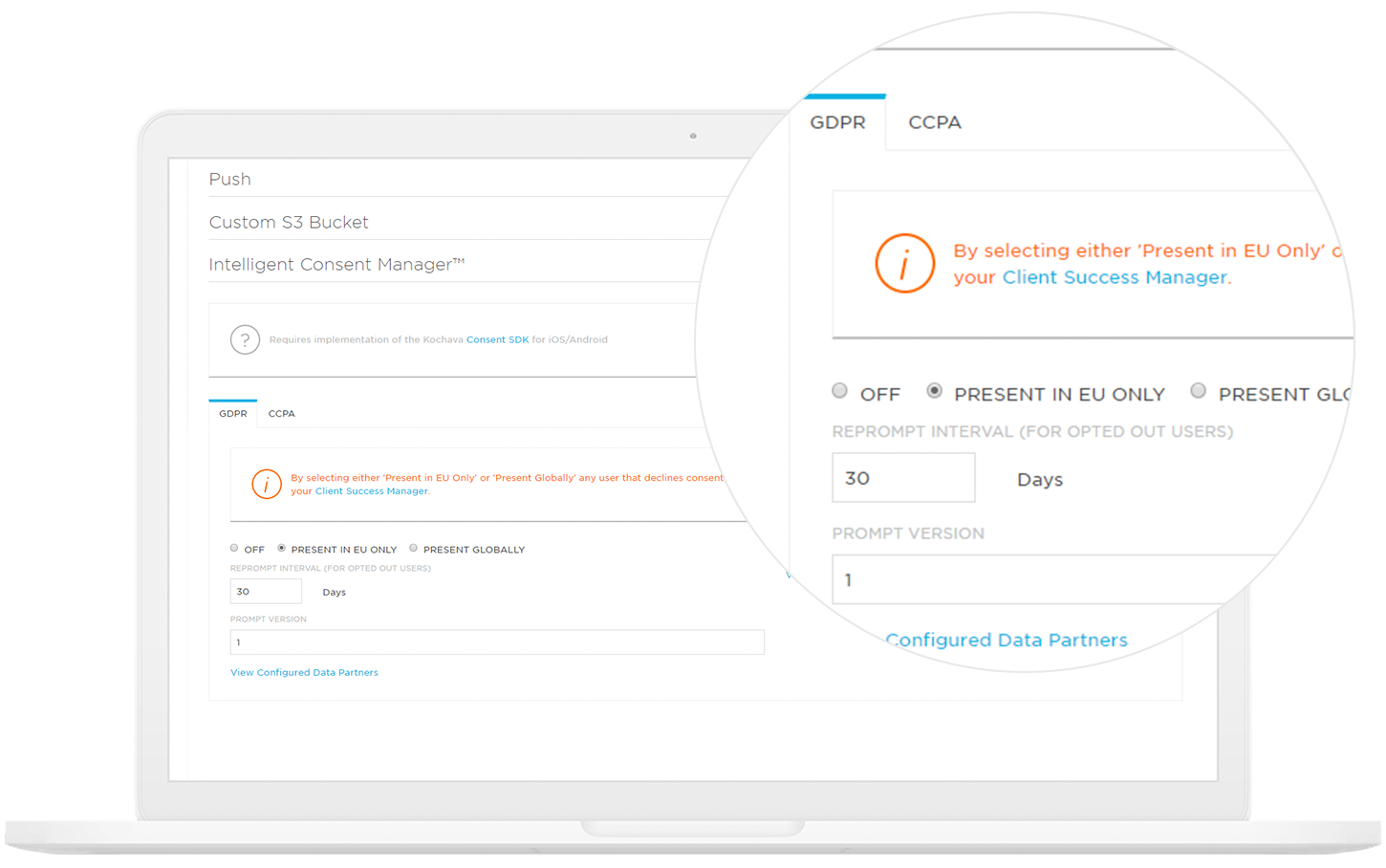 Request a Demo
Free Consultation
Intelligent Consent Manager™ is free for all Kochava customers, as well as Free App Analytics users.
To learn more about our consent management platform and the Kochava SDK, please fill out your info here.