Media cost and return on investment (ROI) tools by Kochava provide holistic, dynamic data on the Analytics dashboard, eliminating the need to piece data together from different sources to determine cost and ROI.


Stop exporting data from multiple providers
Some vendors measure analytics and attribution but not cost data. Others focus on cost only. But without cost data analytics, you aren't getting a realistic view of expenses and revenue. With Kochava, all relevant data is available on a single dashboard with fully customizable reporting and visualization.
Real-time world, real-time data
Receive cost data analytics:
Dynamically on the click (real time) from the network partner
Via custom connections to network partners' APIs
Through price overrides in the user interface as part of tracker creation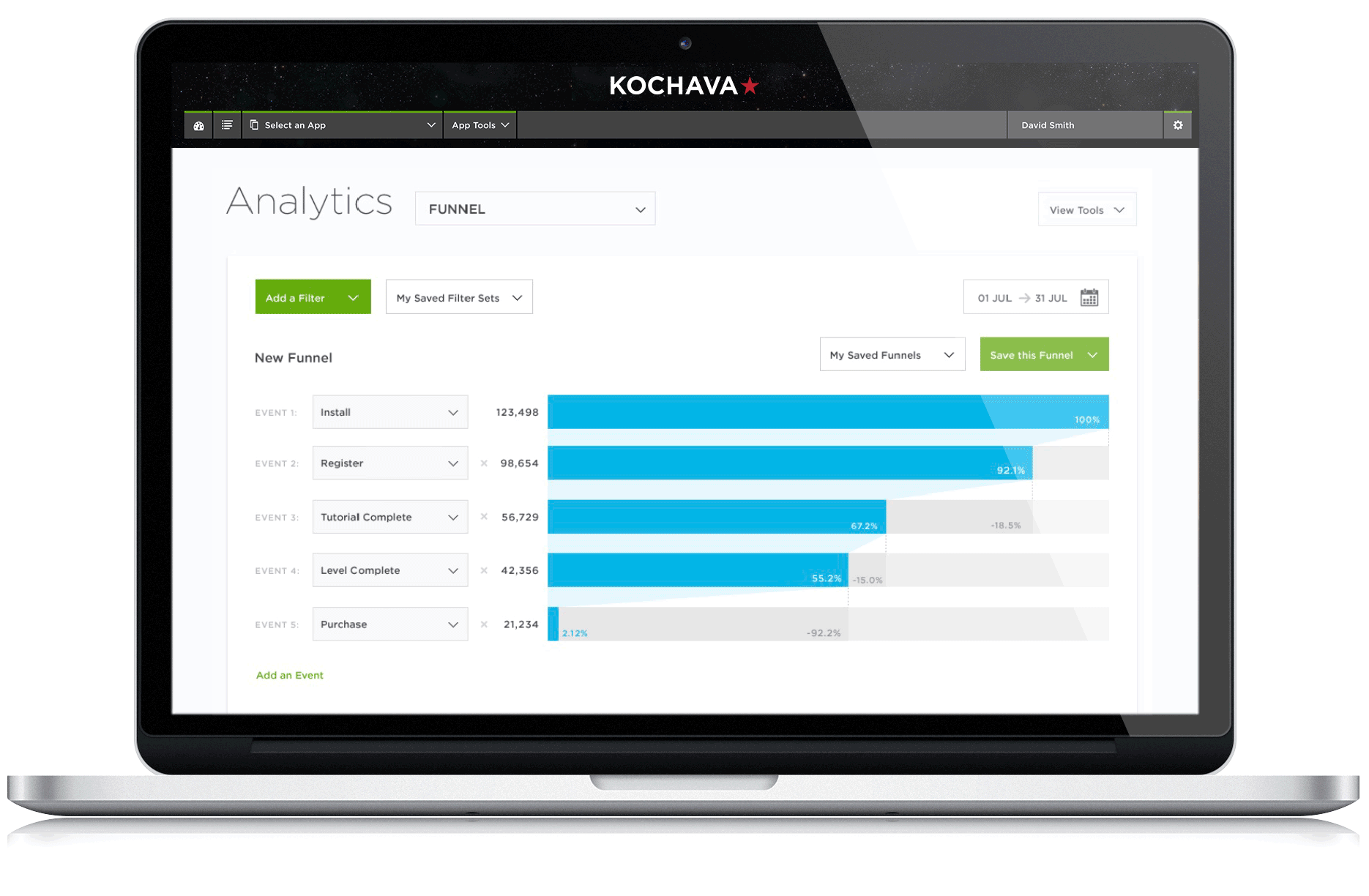 Data persists for clicks and events, allowing you to view cost data and ROI at the most granular level across campaign, device, event, location and attribution. Compare user cohorts from one network against another to make decisions on future ad bidding.
Kochava is integrating more cost partners all the time. Most recently, Aarki, a media buying agency, announced their cost integration with Kochava, adding to the list of sources to compare against.
Continually Restated Cost Metrics
Networks routinely update cost metrics hours, days, or even weeks after the initial estimates have been posted. Using only the initial estimates can create problems for accurate reporting and campaign planning. In order to ensure the most accurate cost data is in your account, Kochava implements a restated cost system that re-checks your partner costs 1 day, 2 days, 7 days, 14 days, 30 days and 60 days later. If it has changed at any point, those changes are ingested and made available to the marketer.
Kochava provides the best in data access