Harness your data for growth with flexible tools from analytics and detailed reporting, to real-time data syndication and a built-In SQL query prompt.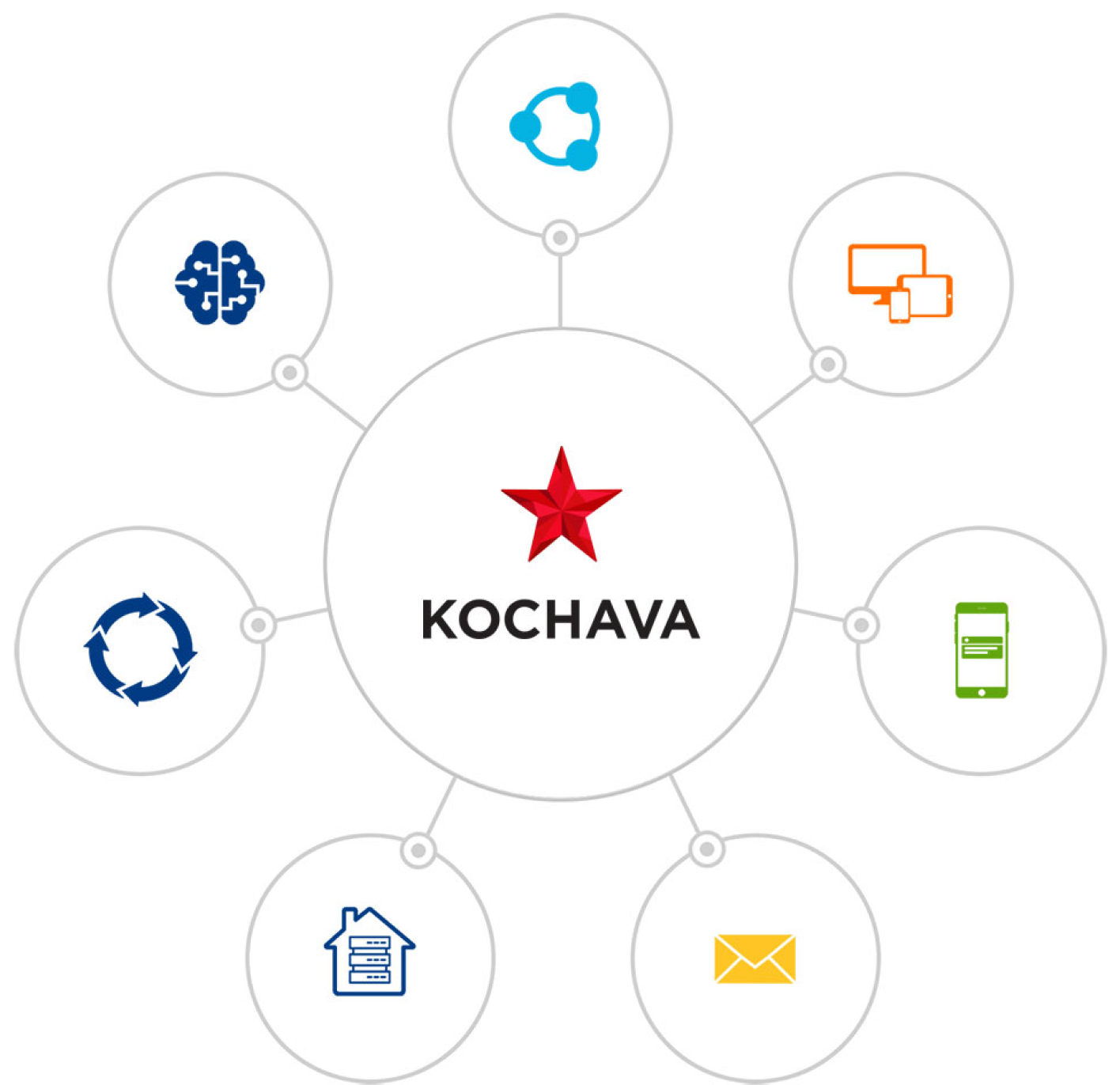 Pick and choose how you get, see, and transfer your data to best optimize your growth strategy.
Choose How You Get Your Data
Reports
Run summary or detail, row-level reports to analyze any data from your campaigns. Create reports with default information or customize them to see exactly what you're looking for.
Query
The SQL query interface lives within the Kochava platform, enabling you to write custom queries or use predefined ones. Pull data and use it in your own visual editor.
Choose How You See Your Data
Real-time analytics
Analyze broad data sets or drill down into the details with our real-time analytics. Visualize your data in real time so you can see trends and correlations right away.
Easily download and use charts and maps as PDFs for exec-level presentations.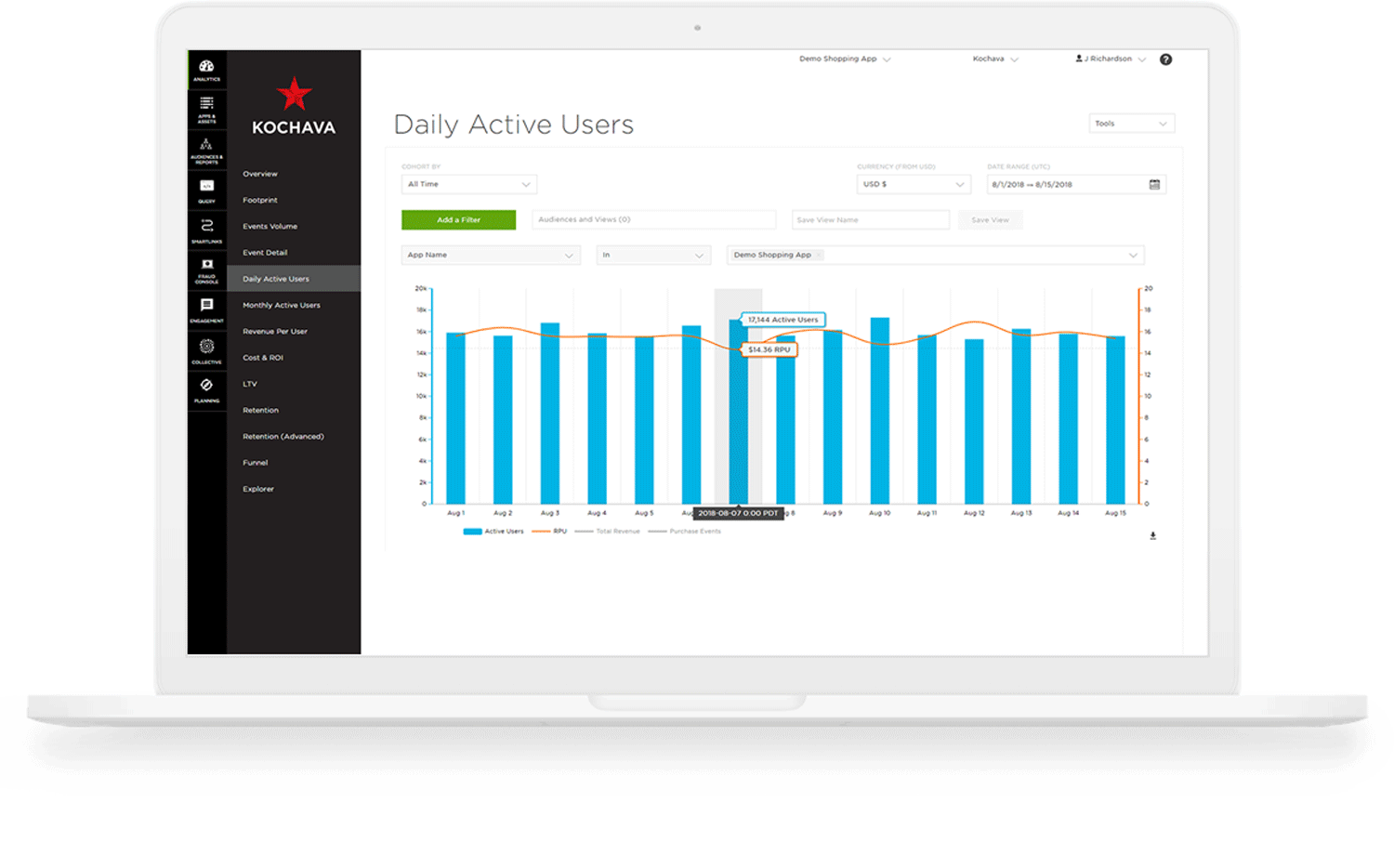 "The granularity of Kochava data is really the main reason clients choose Kochava over other partners."
-Nate Gasser, VP Emerging Media and Technology
Choose How You Transfer Your Data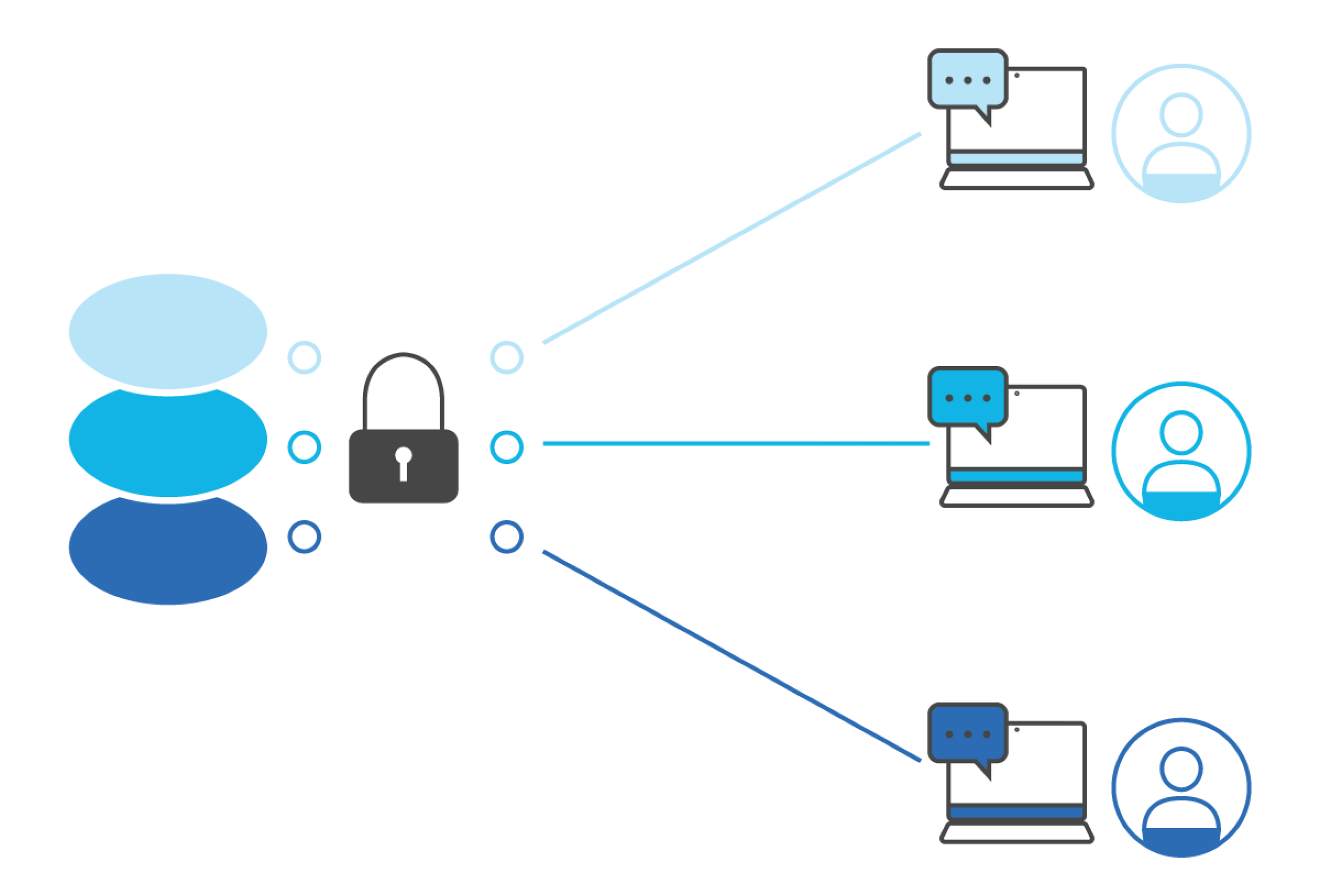 Postbacks (Signals)


Optimize your marketing needs by selecting which providers will receive postbacks to ensure you have no data leakage.
APIs


Export and move large amounts of data quickly and easily with unprecedented access and scalability.
Long-term Data Retention


You shouldn't have to pull all of your data or lose it. Kochava features industry-best data retention, with lifetime install deduplication to make sure you don't pay more than once to acquire the same user. Ask about lifetime data retention options with our Enterprise plans.
Historical Traffic Imports


Import historical attribution and user engagement data into our platform before tracking new campaigns so you don't pay to re-acquire existing users.
Leverage your first-party data within a new privacy-first unified identity solution for targeting campaign measurement and more.
Learn More
Choose how you send your app data to Kochava.
SDK (Software Development Kit)
An out-of-the-box solution giving advertisers piece of mind that Kochava is handling all of the heavy lifting.
S2S (Server-to-Server)
An SDK alternative for enterprise clients that have the infrastructure to gather their own app data and syndicate it to Kochava.
Trusted Data Security and Privacy
Data is at the core of your business and ours. We keep your data secure through our internal standards and regulations, so you can ensure your users that their information is safe. Learn More
Comprehensive controls over security and risk management
A framework for legally transferring and processing EU data in the US
Public report of controls over security, availability, and confidentiality
Securing cloud computing environments.
German standard for information security of cloud services.