Accelerate Your Growth Through Privacy-First Data
The Kochava Collective data marketplace provides premium data feeds, audience targeting, and audience enrichment – plus the best service & support in the industry.
Request a Data Consultation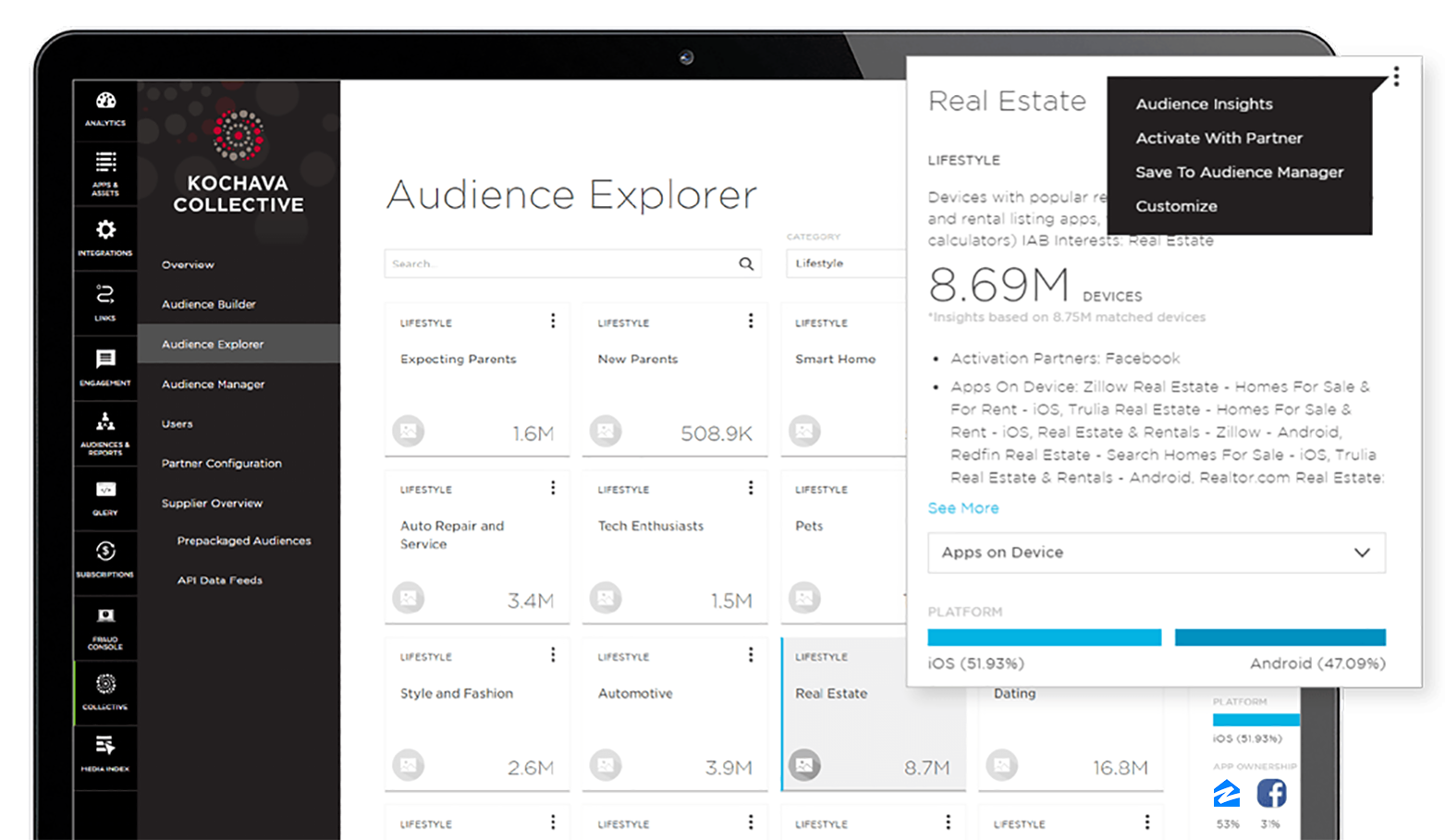 Privacy-First by Design
The Kochava Collective complies with all user data privacy and consent regulations. Data sources are thoroughly vetted for data integrity and must pass appropriate privacy strings and consent signals. To learn more about our privacy stance, review our data security & privacy page.
Unprecedented Global Scale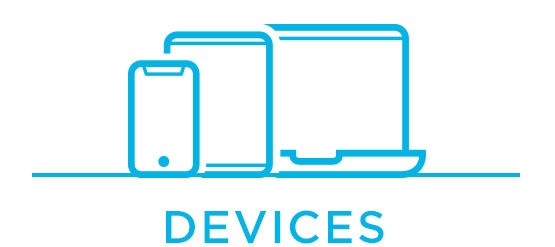 1 BILLION+
Unique Monthly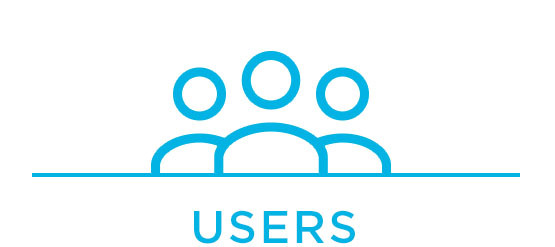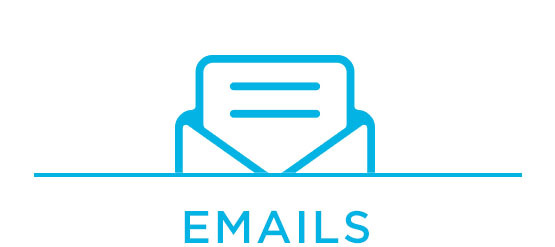 1 BILLION+
Unique Monthly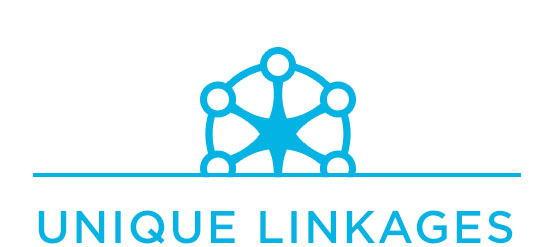 5 BILLION+
Unique Monthly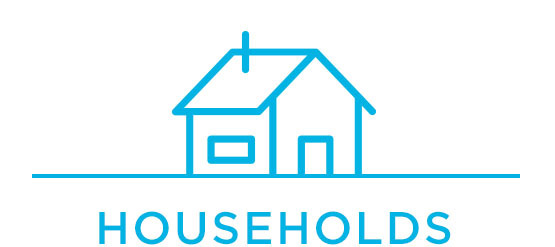 300 MILLION+
Unique Monthly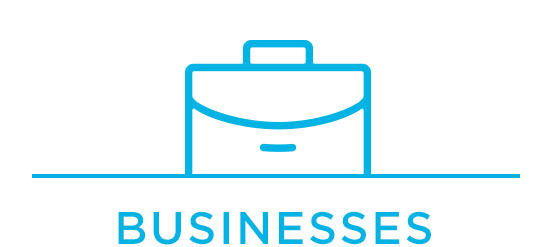 7 MILLION+
Unique Businesses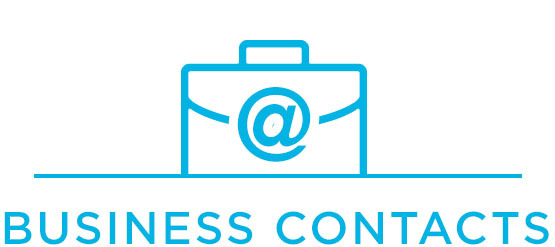 50 MILLION+
Unique Business Contacts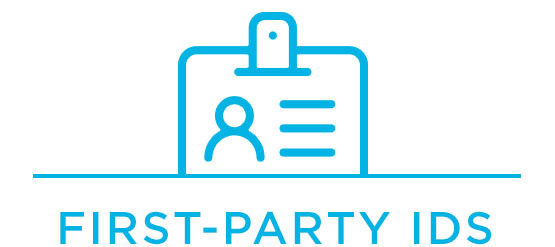 1 BILLION+
Unique Monthly

Activate Collective Audiences on:

Premium Data Suppliers include:

Meet Our First-Party SDK Footprint

Free App Analytics (FAA) powered by Kochava provides a no-cost attribution and analytics solution to tens of thousands of apps worldwide. In exchange for free service, FAA clients grant a first-party data license to the Collective, contributing premium data directly through the integrated FAA software development kit (SDK) in their app. The FAA SDK touches more than 1 billion devices globally, offering valuable insights into in-app activity, device attributes, app affinity, and more.
The Kochava Collective does not include any data from enterprise Kochava measurement platform customers. Collective data is stored independently from the Marketers Operating System®, where enterprise customers measure and optimize their campaign activity across devices and channels. Kochava does not share or license the data of its enterprise customers.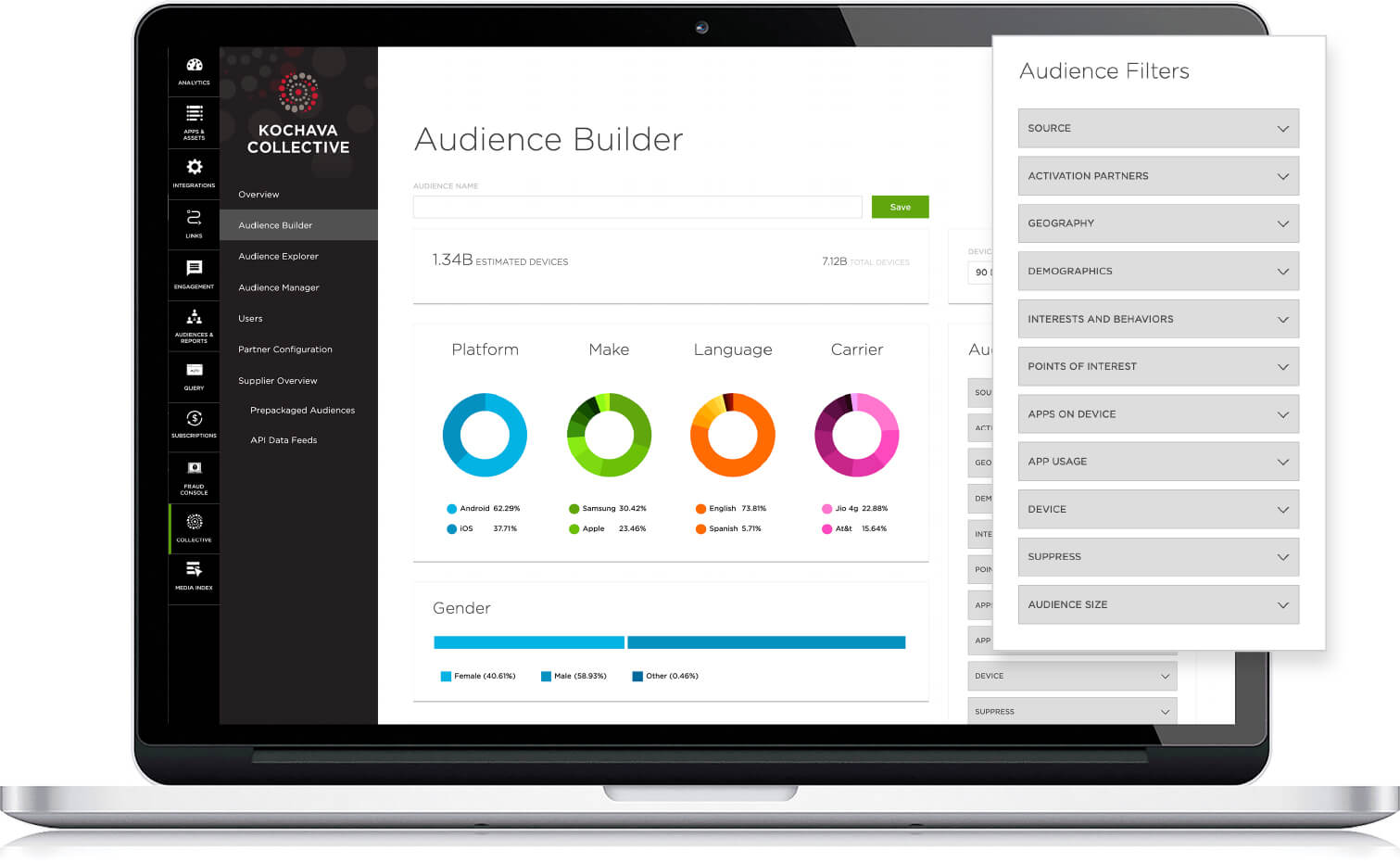 Connect with the perfect audience through:
Interest Targeting
Affinity Targeting
Conquest Targeting
…And more
Access our self-service dashboard to:
Explore and activate prepackaged audience segments
Upload your own audience to generate a lookalike
Build custom audiences leveraging rich filters
Data Feeds
License rich categorical data from the Kochava Collective with all-in-one or a la carte data feeds.
Available Data Feeds by Category:
Database Graph
Database Graph helps you validate and fill gaps in your own first-party data, get to know your customers better, and more effectively reach them. Our database graph data is 100% sourced from user authentication, resulting in unparalleled accuracy.
Use Database Graph to build 360-degree profiles for:

Available Data Points Include:
Demographics
Education
Income
Email
And more…

Available Data Points Include:
Household Income
Devices in Household
Interests & Behaviors
Emails and Mobile Ad IDs
And more…

Available Data Points Include:
Business Contacts
Annual Revenue
Locations
Emails and Phones
And more…
Discover more about your customers by overlaying premium Collective data on top of your first-party audience data.
Build holistic customer profiles
Unlock the key traits of your best customers
Improve retention and lifetime value (LTV)
Optimize future growth strategies
Talk With an Expert
Complete the Form Below for a Free Data Consultation