Welcome
The Kochava Mobile Summit is a 3-day gathering of decision makers and thought leaders in one of America's most beautiful small towns. Scroll down to see the last year's agenda and what past attendees have to say about the Summit.
What past attendees have said
I really enjoyed the summit. I think it is the best – not one of – conference I've been to. I liked everything from the session content to food and entertainment arrangement. I would definitely recommend the conference as well as Kochava tracking solution to relevant people. The only regret was that I didn't know Sandpoint is so pretty, otherwise I'd definitely stay a few days longer!
Ivy Yu | Head of US & LATAM, YeahMobi
I get more value from 3 days in Sandpoint with a select crew of mobile marketers than I do from any other mobile conference. The people, content, hospitality, and location make the Kochava Summit a unique event that I will keep coming back to. Look forward to the next one.
Adam Woods | Business Development Manager, Motive Interactive
One of the best times in the year to meet people and learn some great stuff!
Oliver Birch | Director of Marketing, Hothead Games
I thought it was a great show and we were really pleased to be part of it this year so thank you for letting us get involved. The client interaction is much more organic than the big events in Vegas, NYC and SF.
Jon Hudson | VP – App Advertising, Criteo
The content was fantastic, and all the fun activities around the conferences were great and perfectly organized.

Etienne Lamandé | User Acquisition Lead, TinyCo
We truly enjoyed ourselves and couldn't stop talking about how great of a show you all put on. Big applause from us.
Joe Vezzani | UX, INNOCEAN Worldwide Americas
Thank you all so much for the wonderful welcoming to the Kochava Mobile Summit last week. It was a tremendous event and lovely to experience the famous Sandpoint for the first time. I appreciate all of your time, effort and energy to make the event a success – it was wonderful to be a small part of it so thank you for the invitation. Seriously impressed by how the entire team went above and beyond. Please be sure to express my gratitude to all of the others that helped make this a tremendous experience.
Sarah Bachman | VP Mobile Strategy, Horizon Media
The event was awesome. I look forward to attending next year and getting more involved with your team on events.
Alex Merutka | Head of Programmatic, AppLovin
Thanks for the note! I'm sure I speak for the others when I say that we had a great time at the event. We had the opportunity to meet with a number of high profile prospects and kickstart conversations. Looking forward to next year's event already.
Patrick Eichmann | Director of Sales, LiftOff
Your event was amazing. I was completely impressed by the content and the level of participation from the attendees through panels and questions. Also, the Kochava hospitality was unparalleled. You guys know how to take care of your guests and it was appreciated by me and my colleagues.
Regina Larson | Partner Development, Yahoo
Wanted to thank you for putting together an incredible conference. It was the perfect size, a great group of people, casual and laid back yet the most brilliant minds talking honestly – very impressive. We left the conference energized, had great conversations and some of the panels were very thought provoking.
Galia Reichenstein | General Manager US, Taptica
---
2018 Summit
---
Attend
About Sandpoint
Sandpoint, in the northern tip of Idaho, is no ordinary vacation destination. Located on magnificent 43-mile-long Lake Pend Oreille, surrounded by the Selkirk and Cabinet mountains, and with Schweitzer Mountain ski resort minutes away, Sandpoint is blessed with outstanding attractions. But it goes deeper than that. The town itself is exceptional, home to a thriving arts community, the historic Panida Theater, a busy events schedule, a plethora of excellent restaurants, fine hotels and you'll also find important business headquarters including Kochava, Litehouse Foods and Quest Aircraft.
Registration Policy
Kochava reserves the right to cancel an individual(s) registration for the Summit at anytime up until the day of the event. Individuals are sent private invitations via email, with specific instructions to the number of people allowed to attend per company. Should an individual who was invited to the Summit purchase additional event tickets without prior approval from a Kochava representative; these additional registrations may be cancelled including the initial invitee's registration as well. Should a registration be cancelled, you will be notified via email with a refund for the entire Summit amount.

To request additional Summit invitations, please contact summit@kochava.com.
Press
Kochava reserves the right to cancel an individual(s) registration for the Summit at anytime up until the day of the event. Thanks for your interest in a press pass for Kochava Mobile Summit, taking place in Sandpoint, Idaho February 15th-17th. Press passes provide access to Summit keynotes, sessions, and exclusive press activities, in addition to Ski Day on Friday, February 17th.

Please send all press requests to summit@kochava.com. We'll make every effort to respond to your inquiry within two business days. Thank you and we hope to see you at Kochava Mobile Summit.
Things to do
Recreation:
Schweitzer Mountain Resort
Located in the rugged Selkirk Mountains of the northern Idaho panhandle and the northwest Rocky Mountains, Schweitzer overlooks the town of Sandpoint and Lake Pend d'Oreille. Schweitzer Mountain Resort is quickly rising in the ranks of the nation's top destination resorts with 2900 acres of amazing terrain and renowned tree skiing. Schweitzer is well known for its two massive bowls, uncrowded slopes, breathtaking views and amazing gladed terrain. www.schweitzer.com.
Winter Carnival
Sandpoint's Annual Winter Carnival includes a week of dining, fireworks and a variety of events including Skijoring and a K9 Keg Pull. Find out more at www.sandpointwintercarnival.com.
Lake Pend Oreille
Lake Pend Oreille is the shining star come summertime, and offers a tremendous variety of water sports, from swimming – with water temperatures warming to the 70s as summer progresses – to waterskiing and boating, fishing for the huge Kamloops and mackinaw trout, or a peaceful outing in a kayak.

Don't miss the Sandpoint City Beach right in downtown Sandpoint – a cherished family-friendly setting that has sandy beaches, playgrounds, volleyball, tennis, basketball, boat ramps and docks, plus a paved strolling path at water's edge. Lake Pend Oreille has a surface area of 148 square miles (380 km2). It is 43 miles (69 km) long, and 1,150 feet (350 m) deep in some regions, making it the fifth deepest in the United States.
The Idaho Club
Located just 8 miles east of Sandpoint on Highway 200, is an 18-hole Jack Nicklaus Signature Course, a stunning design that masterfully blends in the natural setting of wetlands, forest and meandering waterways. Playing as a 7,089 yard par 71 from the Gold tees, the course has an abundance of water. www.theidahoclub.com.
Food:
41 South
Sandpoint's premiere full service restaurant adjacent to the Lodge at Sandpoint, offers delicious, modern-American cuisine and is considered one of the finest dining establishments in town. www.41southsandpoint.com.
Trinity at City Beach
Trinity at City Beach is without a doubt one of Sandpoint's finest restaurant. Located on the shores of beautiful Lake Pend Oreille, next to Sandpoint's famous City Beach, Trinity At City Beach is Sandpoint's premier waterfront dining experience. www.trinityatcitybeach.com.
Ivano's
Ivano's Ristorante is a Sandpoint institution, brought to life on February 14, 1984. From dream to reality, it has solidified itself as one of the busiest and best restaurants in North Idaho. www.ivanosrestaurant.com
Evans Bros. Coffee
Evans Brothers Coffee named a winner of Prestigious Good Food Awards for the second year in a row! www.evansbrotherscoffee.com.
Pend Oreille Winery
Sandpoint's award-winning winery, uses grapes from the finest vineyards of the Northwest. The tasting room, lifestyle gift shop and Bistro Rouge Café offer unique items for home, garden and life. www.powine.com.
KMS2018
Day 1
February 14th
---
8:00 AM | Buses depart respective hotels
Transportation, sponsored by:


8:15 AM | Breakfast and Registration
9:15 AM | Welcome to the 2018 Kochava Mobile Summit
9:30 AM | The Power of Blockchain in the Fight Against Fraud
10:30 AM | The Tech Innovations That Will Revolutionize the Advertising Industry
11:10 AM | Fireside Chat
11:40 AM | Leverage Mobile's New Normal State to Drive Growth
Sponsored by:

12:00 PM | Beware of the Cheerleaders
12:45 PM | Lunch
Sponsored by


1:45 PM | Kochava Academy
2:00 PM | The Next Generation of Holistic Multi-touch Attribution and the Growth Stack of the Future
2:30 PM | Getting the Right Signal: The Role of Impression-Level Detail
3:00 PM | The Mobile Marketing Showdown
Sponsored by:

3:30 PM | Precise Audience Targeting and Data Enrichment
4:00 PM | Creative Optimization with Aarki
4:15 PM | Acquisition Avalanching: How non-gaming apps can scale
4:30 PM | The Shifting Industry Landscape
5:30 PM | Happy Hour
Sponsored by:

7:45 PM | Transportation to respective hotels for bag drop
*Buses will wait, then depart for the concert location
Sponsored by:


8:30 PM | Flobots, Live at the Hive
Sponsored by:
---
Day 2
February 15th
---
7:30 AM | Buses depart respective hotels
Transportation, sponsored by:


8:00 AM | Breakfast
9:15 AM | The Business Blockchain
9:45 AM | Fireside Chat
10:15 AM | Technical Efficiency of Blockchain
10:45 AM | Introducing theOnXCHNG Partner Program
10:50 PM | Retargeting
11:15 AM | GDPR For Adtech & Martech
12:00 PM | State of the App Union
1:00 PM | Lunch
Sponsored by:


2:00 PM | The Role of Carriers
2:30 PM | Identify, Abate, and Customize to Prevent Fraud
3:00 PM | Kochava Engagement
3:30 PM | Leveraging Your Owned Media
4:00 PM | Influencer Marketing
4:30 PM | Predictions for 2018
5:30 PM | Transportation to respective hotels for bag drop
*Buses will wait, then depart for dinner location
Sponsored by:


6:30 PM | Dinner
Sponsored by: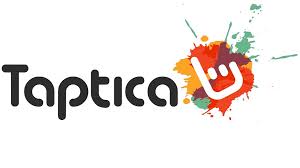 9:00 PM | After Party at the 219 Lounge
Sponsored by:

Day 3
February 16th
---
8:00 AM Loading | Load luggage & passengers
8:30 AM Departure | Buses depart respective hotels
Transportation, sponsored by:


Schweitzer Mountain Ski Day
Sponsored by:


9:00 AM | Breakfast at Taps, Located in The Lodge
Rental Equipment pick up in Caribou Room, located in The Lodge
Map of important Schweitzer Locations (Click for PDF)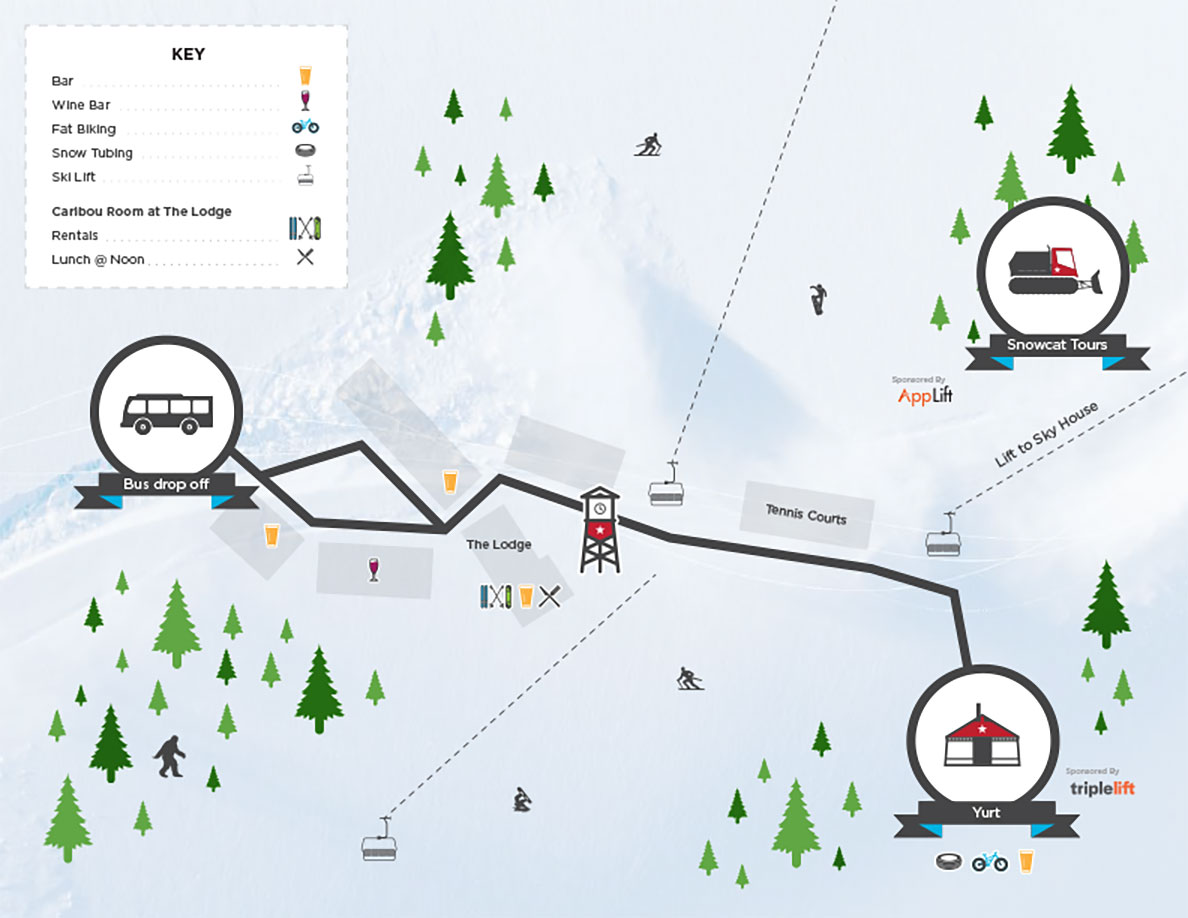 9:00-12:00 | On mountain activities include skiing/snowboarding/tubing/snow shoeing/fat bikes as well as networking opportunities at both the Yurt and Sky House

12:00-12:45 PM | Grab and go lunch is available at The Lodge.

12:40 PM | Buses load

1:00 PM | Buses leave for Spokane Airport Transportation, sponsored by:






Event Sponsors
Last Year's Agenda
Why Sandpoint?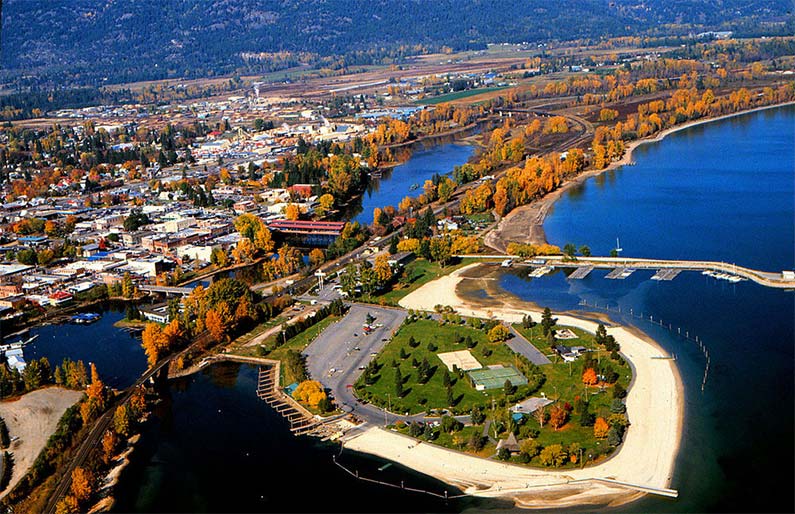 "One of the 10 Picture Perfect Mountain Towns"
USA Today
"Prettiest winter towns"
Travel & Leisure
"2011 Most Beautiful Town in USA"
USA Today story
Schweitzer Mountain Resort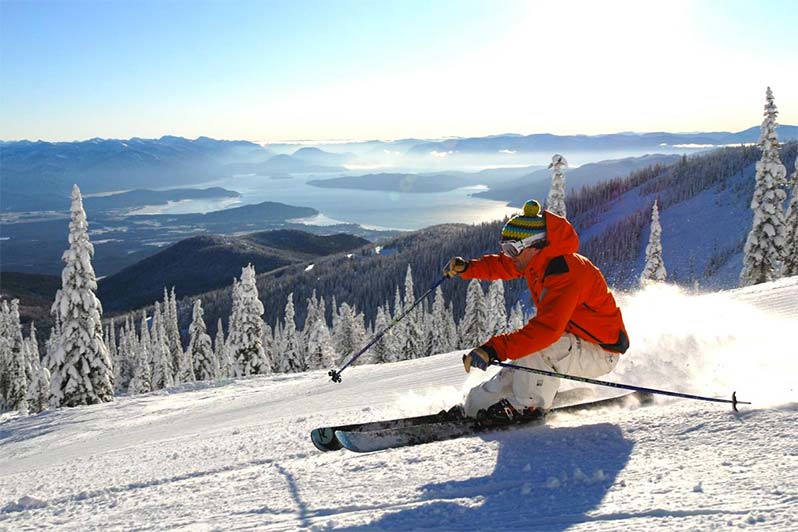 "No. 1 Ski Town in USA"
Rand McNally
Lake Pend Oreille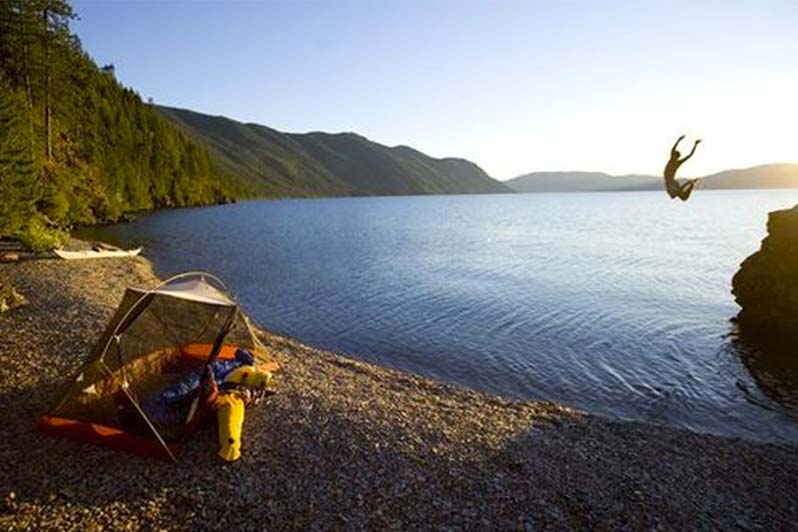 "Tight-knit mountain town that retains its frontier flare"
National Geographic Adventure
Food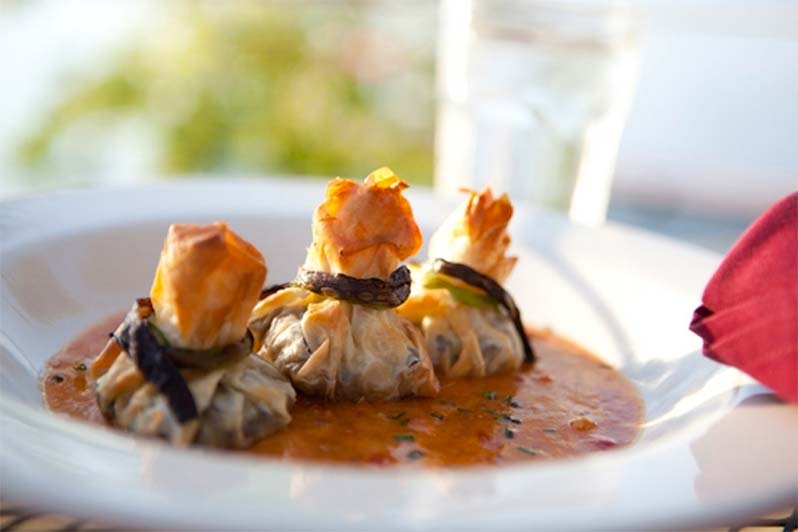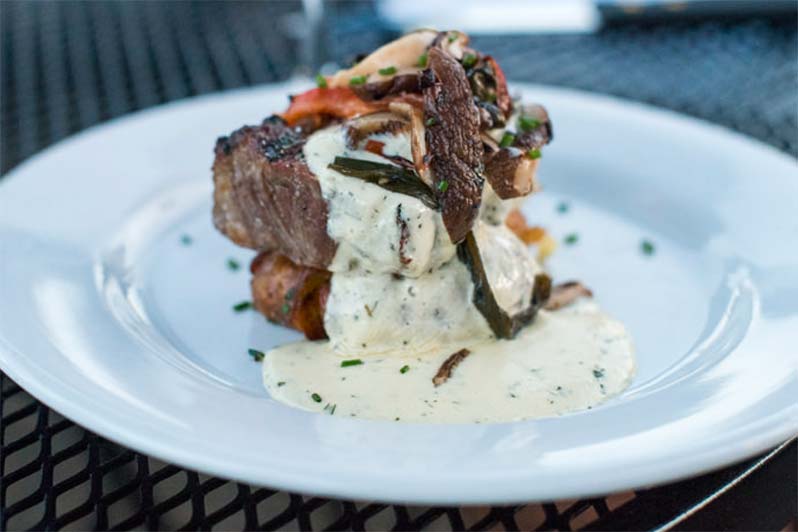 Kochava Mobile Summit 2018
Join industry leaders February 14th through 16th of 2018 for the fourth annual Kochava Mobile Summit.
Request an Invite