Welcome
Planning for 2018 Kochava Mobile Summit (Feb. 14-16, 2018) is underway and it's shaping up to be the most exciting Summit yet. If you're interested in attending, you can request an invite here. Scroll down to see the 2018 sessions, what past attendees have to say about the Summit and last year's agenda & sponsors.
Day 1
February 14th
---
Summit Kick-off
Greetings from Charles Manning, CEO, Kochava
The Power of Blockchain in the Fight Against Fraud
Kathryn Haun, Former Prosecutor, US Department of Justice and Professor, Stanford Law School and Stanford School of Business.
From Measurement to Blockchain—The Innovations That Drive Growth
Charles Manning, CEO Kochava
The Next Generation of Holistic Attribution and the Growth Stack of the Future
Eric Mann, Director of Product Engineering, Kochava
Kochava Collective: Precise Audience Targeting and Data Enrichment
Grant Cohen, GM, Kochava Collective
Getting the Right Signal: The Role of Impression Level Detail in Various Levels of the Attribution Waterfall.
James Benoit, Director of Partnerships, Kochava
Leading Edge Tools from Data Science; Churn Modeling, Predictive LTV and Kochava Traffic Index
Grant Simmons, Director of Client Analytics, Kochava
---
Day 2
February 15th
---
Day 2 Kick Off from Charles Manning, CEO, Kochava
Technical Efficiency in Blockchain, Why Kochava is Uniquely Positioned
Ethan Lewis, Lead Software Engineer, Kochava
Eric Mann, Director of Engineering, Kochava
Introducing the OnXCHNG Partner Program
Breaux Walker, SVP Blockchain
Ethan Lewis, SVP Blockchain, XCHNG
Identify, Prevent and Customize your Fraud Protection
Grant Simmons, Director of Client Analytics, Kochava
Delivering Contextual Messaging for Amazing Customer Experiences
Tyler McKinley, VP Marketing Automation Platforms, Kochava
Brian Wilson, Director of Product, Kochava
Driving Downloads Through App Store Optimization
Patrick Kane, Priori Data
Brian Wilson, Director of Product, Kochava
Leveraging Your Owned Media in the Attribution Waterfall
Mark Kellogg, Director of Client Services, Kochava
Kevin Garrett, Account Manager, Kochava
Making Better Decisions with Media Cost
Matt Gillis, Director of Product Engineering, Kochava
The Power of Influencer Marketing
Erik Radtke, Founder & CRO, Espire Ads
After Party: Live from The 219
Day 3
February 16th
---
Schweitzer Ski Day
Speaker Profiles
---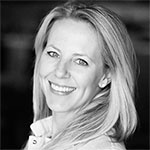 Kathryn Haun
Professor, Stanford Law School and Stanford School of Business; Former Prosecutor, US Department of Justice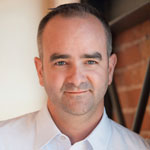 Charles Manning
CEO Kochava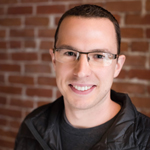 Eric Mann
Director of Product Engineering, Kochava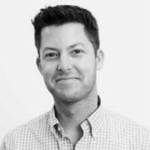 Grant Cohen
GM, Kochava Collective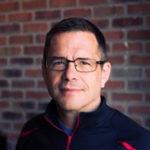 Grant Simmons
Director of Client Analytics, Kochava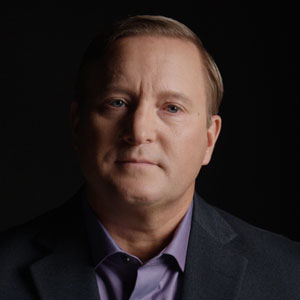 Breaux Walker
SVP Blockchain, Kochava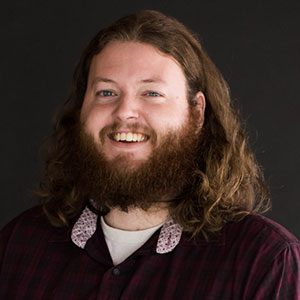 Ethan Lewis
Lead Software Engineer, Kochava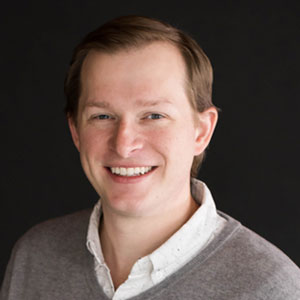 Matt Hrushka
Product Manager, XCHNG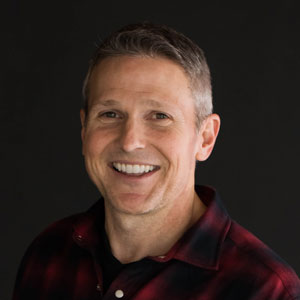 Brian Wilson
Director of Product, Kochava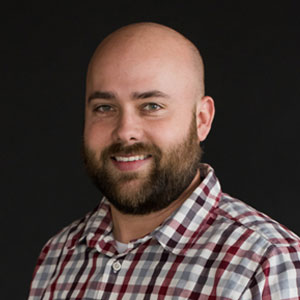 Mark Kellogg
Director of Client Services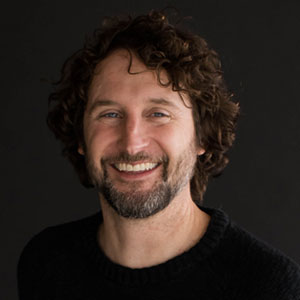 Kevin Garrett
Account Manager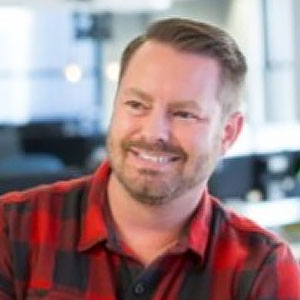 Erik Radtke
Founder & CRO, Espire Ads; Influencer
What past attendees have said
I really enjoyed the summit. I think it is the best – not one of – conference I've been to. I liked everything from the session content to food and entertainment arrangement. I would definitely recommend the conference as well as Kochava tracking solution to relevant people. The only regret was that I didn't know Sandpoint is so pretty, otherwise I'd definitely stay a few days longer!
Ivy Yu | Head of US & LATAM, YeahMobi
I get more value from 3 days in Sandpoint with a select crew of mobile marketers than I do from any other mobile conference. The people, content, hospitality, and location make the Kochava Summit a unique event that I will keep coming back to. Look forward to the next one.
Adam Woods | Business Development Manager, Motive Interactive
One of the best times in the year to meet people and learn some great stuff!
Oliver Birch | Director of Marketing, Hothead Games
I thought it was a great show and we were really pleased to be part of it this year so thank you for letting us get involved. The client interaction is much more organic than the big events in Vegas, NYC and SF.
Jon Hudson | VP – App Advertising, Criteo
The content was fantastic, and all the fun activities around the conferences were great and perfectly organized.

Etienne Lamandé | User Acquisition Lead, TinyCo
We truly enjoyed ourselves and couldn't stop talking about how great of a show you all put on. Big applause from us.
Joe Vezzani | UX, INNOCEAN Worldwide Americas
Thank you all so much for the wonderful welcoming to the Kochava Mobile Summit last week. It was a tremendous event and lovely to experience the famous Sandpoint for the first time. I appreciate all of your time, effort and energy to make the event a success – it was wonderful to be a small part of it so thank you for the invitation. Seriously impressed by how the entire team went above and beyond. Please be sure to express my gratitude to all of the others that helped make this a tremendous experience.
Sarah Bachman | VP Mobile Strategy, Horizon Media
The event was awesome. I look forward to attending next year and getting more involved with your team on events.
Alex Merutka | Head of Programmatic, AppLovin
Thanks for the note! I'm sure I speak for the others when I say that we had a great time at the event. We had the opportunity to meet with a number of high profile prospects and kickstart conversations. Looking forward to next year's event already.
Patrick Eichmann | Director of Sales, LiftOff
Your event was amazing. I was completely impressed by the content and the level of participation from the attendees through panels and questions. Also, the Kochava hospitality was unparalleled. You guys know how to take care of your guests and it was appreciated by me and my colleagues.
Regina Larson | Partner Development, Yahoo
Wanted to thank you for putting together an incredible conference. It was the perfect size, a great group of people, casual and laid back yet the most brilliant minds talking honestly – very impressive. We left the conference energized, had great conversations and some of the panels were very thought provoking.
Galia Reichenstein | General Manager US, Taptica
---
2017 Agenda
DAY 1
Ground Transportation Sponsored by InMobi
7:00: Load passengers
7:15: Buses depart respective hotels
(Miss your bus? No worries – buses will loop back after the first departure / drop-off)
7:30 Registration at Sandpoint Events Center
Wi-Fi sponsored by Jampp
8:00-9:00 Breakfast: Sponsored by AdAction Interactive
Morning Sessions & Topics
9:00 Welcome to Idaho! Greetings from Charles Manning, CEO, Kochava
9:05-10:00 Keynote: Chuck Martin, Net Future Institute
Chuck Martin
, is a New York Times business best-selling author, CEO of Net Future Institute and the editor of the MediaPost IoT Daily, where he writes the daily Connected Thinking column. Mr. Martin has been a leading pioneer in the digital interactive marketplace for more than a decade. Mr. Martin is on the forefront of mobile research exploring how today's consumers are on the move, on location and how marketers can most effectively reach them in this new digital landscape. Mr. Martin is a former vice president of IBM, where he ran a $1 billion global division responsible for business strategy solutions in the media industry, including publishers and advertising agencies.
10:00-11:00 Kochava 2017 Product Updates: Charles Manning, CEO Kochava
Mr. Manning will walk through the suite of new Kochava features comprised of the most innovative offerings to grace the advertising landscape in years. The allure of a holistic, unified tech stack that gives marketers and advertisers a single pane of glass to Plan, Target, Measure, Activate and Optimize media campaigns and audiences, has arrived and will forever change the way that you think about engagement and the definition of success.
11:00- 12:00 Fireside Chat: Industry Insight with Deepak Gupta, CRO of Machine Zone & Charles Manning, CEO of Kochava
Offering unparalleled insight and industry perspective on the success of the Game of War and Mobile Strike campaigns,
Mr. Gupta
will discuss the challenges and changes impacting marketers including the increasing role and influence that specialty players will have on UA and audience engagement efforts.
11:30-2:30 Schweitzer Onsite
Schweitzer Mountain representatives will be at the Events Center to do advanced gear fittings and paperwork for rentals for use on Friday.
12:00-12:30 A.M. Disruptor Session: AppLovin
User acquisition: Tricks of the trade from gaming and non-gaming apps
User acquisition managers for gaming and non-gaming apps often use different strategies when it comes to reaching valuable new users, and being aware of what works, no matter what the category, is important to innovation. In this panel, we'll talk with UA managers from AppLovin, EA and Camelot about the differences and similarities in approaches deployed by both brands and games, including the KPIs that matter the most. Topics will include targeting and what ad units deliver the best ROAS in what context and the day-to-day management of UA teams in different categories.
Alex Merutka, Director of East Coast Sales at AppLovin
Nate Gasser, Emerging Media & Technology for Camelot Communications
Emily Storino, Acquisition Marketing Manager for EA
12:30-1:30 Lunch Sponsored by Adperio
Day 1 Afternoon Sessions and Topics
1:30-2:15 The Re-shifting/Shaping of the Ad Dollar:
Moderated by
Grant Cohen
, VP of the Kochava Collective
Marketers are continually inundated by new technical and optimization tools which collectively pressure ad budgets, driving down available dollars applied to paid media. Hear from industry veterans on the subject and find out where real value and ROI occurs in the space.
Sarah Bachman, VP of Mobile Strategy at Horizon Media
Will Kassoy, CEO at Opera/AdColony
Emmy Richmond, Sr. Partnerships Manager, The Trade Desk
2:15-3:00 Audience Quality Fraud or Not?:
Our Director of Client Analytics and former head of Retail Analytics at Oracle Data Cloud,
Grant Simmons
, will drill down into and expose the "hidden" value of your data to help ensure that campaigns run at optimal efficiency and that your media mix is set to perfection. Mr. Simmons will walk through various data patterns and anomalies that marketers should know to address fraud in their campaigns.
Krishnendu Majumdar, SVP & Head, Products–Performance, InMobi
Tal Nissenson, VP Client Success, Taptica
Andrew Norwood, VP, Business Development, AdAction Interactive
Kevin Grimes, Ad Operations Campaign Manager, DoubleDown Interactive
3:10-3:30 P.M. Disruptor Session: Liftoff
Experience a one-of-a-kind gameshow battle where mobile marketers compete in a fast-paced trivia game for the ultimate prize: the title of Smartest Mobile Marketer. Mobile Feud will pit app marketers against vendors in a 3-on-3 battle!
3:30-4:00 Native-on-Device Marketing and the Carrier/OEM Revolution
The mobile advertising world is quickly expanding beyond display and video, web and app, and carriers and OEM's sit firmly at the eye of the mobile engagement storm. Join leaders from Verizon, Digital Turbine, and AOL, as they discuss and debate the process of developing and commercializing on-device products that are useful, relevant, and contextual for the app marketing ecosystem.
Moderated by
Michael Brooks
, Global Director of App Advertising for AOL/Verizon
Julie Preis, Manager, New Product & Business Development, Verizon Advertising Solutions
Matt Tubergen, EVP of Digital Turbine Media

4:00-4:30 Kochava Spotlight Audience Extension:
Discovery & Programmatic Buying With The Kochava Collective
Grant Cohen
, VP of the Kochava Collective
Mr. Cohen will discuss the power and capability of audience discovery, monetization and programmatic buying through the world's largest independent mobile data marketplace. With over 600 million unique device IDs and seamless integration with The Trade Desk, Facebook, Google, Twitter and more, the Kochava Collective is transforming the way both Advertisers and Networks drive ROI.
4:30-5:00 Kochava Spotlight:
Cross-app Analytics with
Eric Mann
, Director of Product Engineering for Kochava
Managing mobile marketing campaigns at scale is time-consuming and having a dedicated UA manager is not always possible. Often, teams are siloed by app or campaign and never gain full insight of their audience behavior. Learn about the tools that allow you to break down the walls, merge your app data and provide your team with a holistic view of your marketing efforts.
5:00 Day 1 Wrap Up/Summary:
Charles Manning
, CEO of Kochava
5:00-12:00 Bag check at Kochava HQ
5:30 Pub Crawl:
Starting at
Pend d'Oreille Winery
and ending at the
219 Lounge
Sponsored by AdColony
10:00-12:00
Buses will be looping approximately every half hour –
pick-up behind the 219 Lounge
12:00am:
Last bus departs from downtown –
located behind the 219 Lounge
DAY 2
Ground Transportation:
Sponsored by InMobi
7:30: Load passengers
7:45: Buses depart respective hotels
8:00 Breakfast at Sandpoint Events Center
Sponsored by Motive Interactive
9:00-9:45 Keynote: Andy Wiedlin, The Rise of Social Mobile Video
Andy Wiedlin
served as CRO of Buzzfeed and was responsible for leading their revenue growth strategy to $100 million in four years. Prior to his position at Buzzfeed, Mr. Wiedlin served as Senior Vice President of Sales at Huffington Post, where he pioneered the idea of social news, built a successful sales team, developed a market strategy, and defined social marketing products. He got his start in the social space in 2008 at MySpace as Vice President of Sales. From 2003 to 2008, he worked at Yahoo as Vice President of the Northwest Region. He has been a member of the advisory board for Nativo, Inc. since April 2015.
9:45-10:45 Holistic/Life-Cycle Marketing (Omni Channel): Power Panel
Moderated by
Charles Manning
, CEO of Kochava
Despite the diversity of tools available to marketers today, holistic, omni-channel measurement across numerous devices and touchpoints continues to perplex many marketers. Explore the opportunities, pitfalls and lessons learned from the most credible sources in the industry.
Moderated by Charles Manning, CEO of Kochava
Ben Jarso, Ad tech stack, Uber
Deepak Gupta, CRO, Machine Zone
Omri Halamish, VP of Mobile Sales and Operations, ironSource
Joshua Scott, Growth Marketing, 3Q Digital
10:45- 11:30 Industry Spotlight:
Measurement beyond performance: A Brand Perspective
Moderated by Mark Kellogg, Associate Director, East Coast and EMEA Client Services at Kochava
Massive ad budgets are sitting on the sideline as brands cautiously observe the various monetization and engagement opportunities of the connected device world. Meaningful conversations surrounding user experience and activation metrics are taking place, but how is the scale ultimately tipped? Hear what key steps are collectively needed to bridge the divide and unlock the massive potential the future can hold for in-app consumer engagement.
Garrett Dale, Sr. VP & Founding Member, Kepler Group
James Mullany, Manager-Performance Media and Partnerships, Beeby Clark+Meyler
Christian Gladwell, President, Client Services, Machine Zone
11:30- 12:00 Disruptor Session: Yahoo! Using Native Ads to Drive Mobile Performance
This session will go over best practices for driving maximum mobile performance with native static and native video ad formats.
Speaker:
Joe Stephens
Mr. Stephens is Director of Native Advertising Demand Strategy at Yahoo. He partners with Yahoo's advertisers, sales and account management teams to bring actionable insights that drive maximum performance for native advertising. He works closely with product and marketplace teams to develop best practices for Yahoo Gemini. Mr. Stephens has 15 years of digital advertising experience including agency and search engine client services.
12:00-1:00 Lunch Sponsored by Yahoo!
Day 2 Afternoon Sessions and Topics
1:00-1:45 Attribution Masters: Maximize Reach, Frequency and Configuration Settings to Drive ROI
Chris Blanford
, Director of Client Services, Kochava
With the growing number of connected devices and engagement opportunities in the app ecosystem, it's never been more important for a marketer to leverage all the tools available to optimize their campaigns. Mr. Blanford will walk through a myriad of campaign configurations to show how performance is affected, highlighting the missed opportunities that will drive conversion and engagement to the next level.
Scott Bauer, Executive Director of UA, GSN Games
Joe Nash, Mobile Marketing, Orbitz WW LLC
Jeff Cavallo, Associate Director, TRILIA
1:45-2:00 The Chinese Market 101: Yeahmobi
So you think you know everything about mobile marketing in China? Got the ecosystem licked because you have heard of Huawei, Tencent and Baidu? Don't kid yourself. Insight and perspective will fill your cup after this eye-opening overview of the Chinese marketplace.
Ivy Yu, Director, Business Development and M&A at Yeahmobi
2:00-2:45 Re-engagement/Re-marketing: Metrics for Success
One of the best—and most cost-effective—ways to drive app engagement is to target users who already have your app on their device. Understand the data you need to identify which users to target and the the tools required to run effective retargeting and re-engagement campaigns, including deep links, tracker URLs and more! Moderated by James Benoit, Director of Publisher Development at Kochava.
Jon Hudson, VP Sales, Mobile, Criteo
Edward Laws, SVP & Head, Performance Advertising, InMobi
Chris Blair, Sales Director, Jampp
2:45-3:30 App Monetization: Kochava Power Panel
Total lifetime value (LTV) is a critical metric for any campaign. Learn how you can incorporate ad revenue to gain full insight into the decisions that underpin ROI and marketing success! Discussion will include details on how to leverage user LTV to optimize throughout the app lifecycle and focus on how user acquisition and monetization should go hand-in-hand. Moderated by Brian Wilson, Director of Product Management at Kochava.
Chris Gaglia, Senior Director, Advertising, Phunware, Inc.
Brian Doyle, Head of Global Ad Business Development, ESPN
3:30-4:15 The Power of Influencers:
Clear the air and hear directly from one of the most successful teams in the industry driving the power of influencers for the largest brands in the world. Touch it, feel it, smell it—this is your chance to get up close and personal and answer every question that you have ever had about scaling and measuring success with influencers.
Moderated by Taylor Morris, Senior Account Manager, West Coast, Kochava.
Erik Radtke, VP Sales, The BLU Market
Jason Conger, Director of UA & Monetization, Backflip Studios
Oliver Birch, Director of Marketing, Hothead Games
4:15-5:00 Buying Programmatic At Scale: Panel
Moderated by Tom Anderson, Head of Programmatic & Business Strategy, PCH Media
Is the growing complexity and scale of the advertising ecosystem causing you to question your strategy? Hear what those on the front lines of programmatic platforms have to say about:
Programmatic buying via real-time bidding (RTB)
Using one platform to buy across multiple exchanges
Using audience networks to buy audience segments
Programmatic site retargeting
Data driven for technology or data (1st or 3rd party)
Sean Adams
, RVP Business Development West, The Trade Desk
Tom Anderson
, Head of Programmatic & Business Strategy, PCH Media
Sarah Bachman
,VP, Mobile Strategy, Horizon Media
5:00-5:15 Closing Remarks:
Charles Manning
, CEO Kochava
5:00-12:00 Bag check at Kochava HQ
5:45-6:30 Pre-Dinner Cocktails at Columbia Bank Building
Sponsored by PCH Media
6:45 Dinner at Columbia Bank Building
Sponsored by The Trade Desk
Evening Concert: Taptica presents Moon Taxi at The Hive
Doors @ 8:00
Music @ 9:00
10:00-12:00
Buses will be looping approximately every half hour –
located across the street from The Hive
12:00am:
Last bus departs from downtown –
located across the street from The Hive
DAY 3
Schweitzer Mountain Ski Day-Sponsored by Phunware
8:00 Loading
Load luggage & passengers
8:30 Departure
Buses depart respective hotels
Map of important Schweitzer Locations (Click for PDF)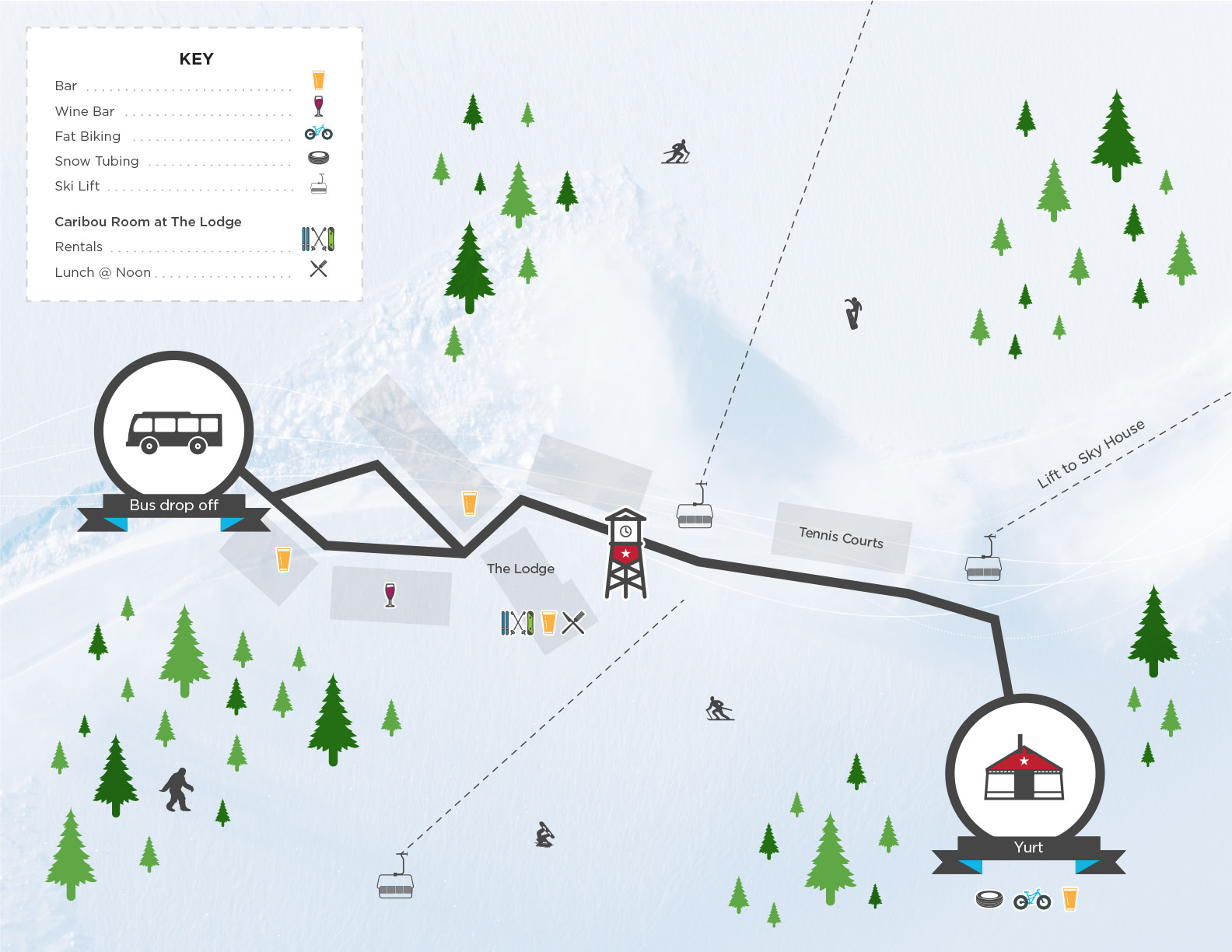 9:15 Equipment rental ticket distribution Schweitzer Village
9:30-12:00 Ski Mountain/Yurt Fire/Tubing/Backbowl refreshments at the Blue Bar sponsored by The Blu Market
12:00-1:30 Lunch @ Schweitzer
1:30 Load passengers
1:45 Transportation
Bus departs Schweitzer for Spokane Airport & Hilton Garden Inn Spokane Airport
---
Attend
About Sandpoint
Sandpoint, in the northern tip of Idaho, is no ordinary vacation destination. Located on magnificent 43-mile-long Lake Pend Oreille, surrounded by the Selkirk and Cabinet mountains, and with Schweitzer Mountain ski resort minutes away, Sandpoint is blessed with outstanding attractions. But it goes deeper than that. The town itself is exceptional, home to a thriving arts community, the historic Panida Theater, a busy events schedule, a plethora of excellent restaurants, fine hotels and you'll also find important business headquarters including Kochava, Litehouse Foods and Quest Aircraft.
Registration Policy
Kochava reserves the right to cancel an individual(s) registration for the Summit at anytime up until the day of the event (February 15, 2017). Individuals are sent private invitations via email, with specific instructions to the number of people allowed to attend per company. Should an individual who was invited to the Summit purchase additional event tickets without prior approval from a Kochava representative; these additional registrations may be cancelled including the initial invitee's registration as well. Should a registration be cancelled, you will be notified via email with a refund for the entire Summit amount.

To request additional Summit invitations, please contact summit@kochava.com.
Press
Kochava reserves the right to cancel an individual(s) registration for the Summit at anytime up until the day of the event (February 15, 2017). Thanks for your interest in a press pass for Kochava Mobile Summit 2017, taking place in Sandpoint, Idaho February 15th-17th. Press passes provide access to Summit keynotes, sessions, and exclusive press activities, in addition to Ski Day on Friday, February 17th.

Please send all press requests to summit@kochava.com. We'll make every effort to respond to your inquiry within two business days. Thank you and we hope to see you at Kochava Mobile Summit 2017.
Things to do
Recreation:
Schweitzer Mountain Resort
Located in the rugged Selkirk Mountains of the northern Idaho panhandle and the northwest Rocky Mountains, Schweitzer overlooks the town of Sandpoint and Lake Pend d'Oreille. Schweitzer Mountain Resort is quickly rising in the ranks of the nation's top destination resorts with 2900 acres of amazing terrain and renowned tree skiing. Schweitzer is well known for its two massive bowls, uncrowded slopes, breathtaking views and amazing gladed terrain. www.schweitzer.com.
Winter Carnival
Sandpoint's Annual Winter Carnival includes a week of dining, fireworks and a variety of events including Skijoring and a K9 Keg Pull. Find out more at www.sandpointwintercarnival.com.
Lake Pend Oreille
Lake Pend Oreille is the shining star come summertime, and offers a tremendous variety of water sports, from swimming – with water temperatures warming to the 70s as summer progresses – to waterskiing and boating, fishing for the huge Kamloops and mackinaw trout, or a peaceful outing in a kayak.

Don't miss the Sandpoint City Beach right in downtown Sandpoint – a cherished family-friendly setting that has sandy beaches, playgrounds, volleyball, tennis, basketball, boat ramps and docks, plus a paved strolling path at water's edge. Lake Pend Oreille has a surface area of 148 square miles (380 km2). It is 43 miles (69 km) long, and 1,150 feet (350 m) deep in some regions, making it the fifth deepest in the United States.
The Idaho Club
Located just 8 miles east of Sandpoint on Highway 200, is an 18-hole Jack Nicklaus Signature Course, a stunning design that masterfully blends in the natural setting of wetlands, forest and meandering waterways. Playing as a 7,089 yard par 71 from the Gold tees, the course has an abundance of water. www.theidahoclub.com.
Food:
41 South
Sandpoint's premiere full service restaurant adjacent to the Lodge at Sandpoint, offers delicious, modern-American cuisine and is considered one of the finest dining establishments in town. www.41southsandpoint.com.
Trinity at City Beach
Trinity at City Beach is without a doubt one of Sandpoint's finest restaurant. Located on the shores of beautiful Lake Pend Oreille, next to Sandpoint's famous City Beach, Trinity At City Beach is Sandpoint's premier waterfront dining experience. www.trinityatcitybeach.com.
Ivano's
Ivano's Ristorante is a Sandpoint institution, brought to life on February 14, 1984. From dream to reality ,it has solidified itself as one of the busiest and best restaurants in North Idaho. www.ivanosrestaurant.com
Evans Bros. Coffee
Evans Brothers Coffee named a winner of Prestigious Good Food Awards for the second year in a row! www.evansbrotherscoffee.com.
Pend Oreille Winery
Sandpoint's award-winning winery, uses grapes from the finest vineyards of the Northwest. The tasting room, lifestyle gift shop and Bistro Rouge Café offer unique items for home, garden and life. www.powine.com.
2018 Agenda
Day 1
Day 2
Day 3
Speaker Profiles
Attend
Things to do
2017 Agenda
Why Sandpoint?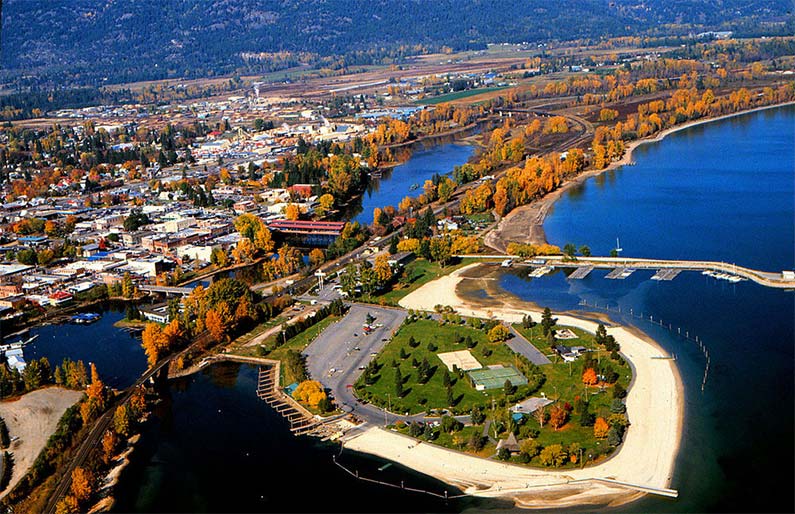 "One of the 10 Picture Perfect Mountain Towns"
USA Today
"Prettiest winter towns"
Travel & Leisure
"2011 Most Beautiful Town in USA"
USA Today story
Schweitzer Mountain Resort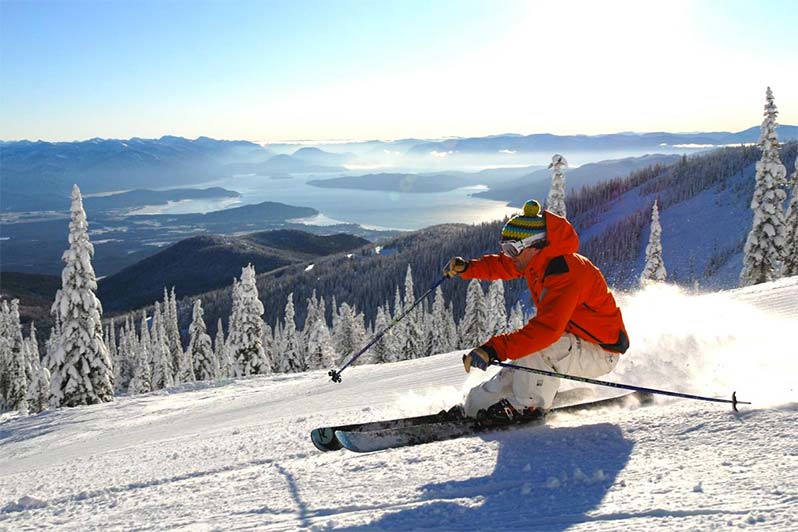 "No. 1 Ski Town in USA"
Rand McNally
Lake Pend Oreille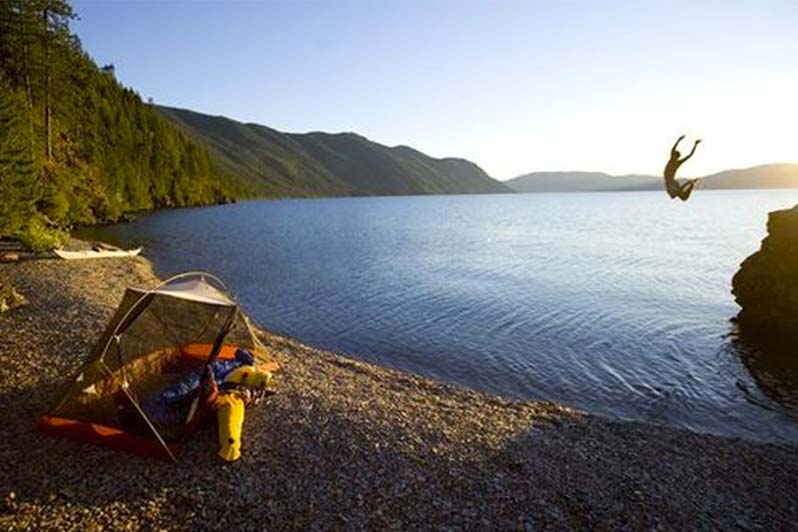 "Tight-knit mountain town that retains its frontier flare"
National Geographic Adventure
Food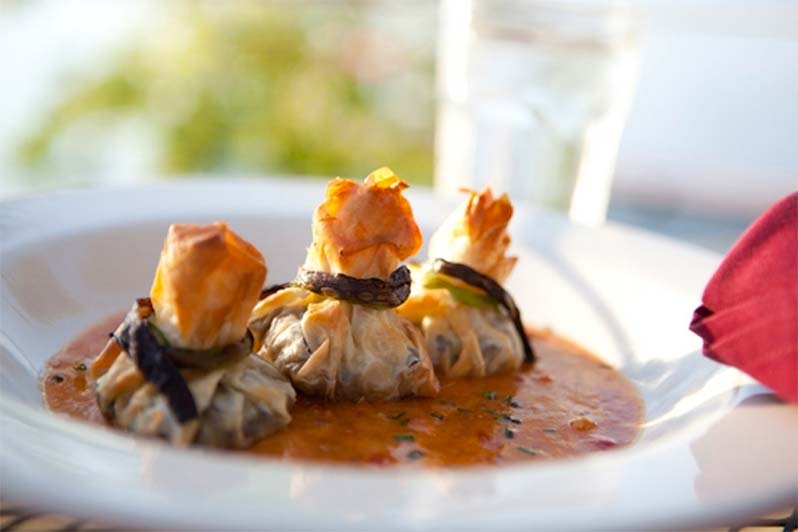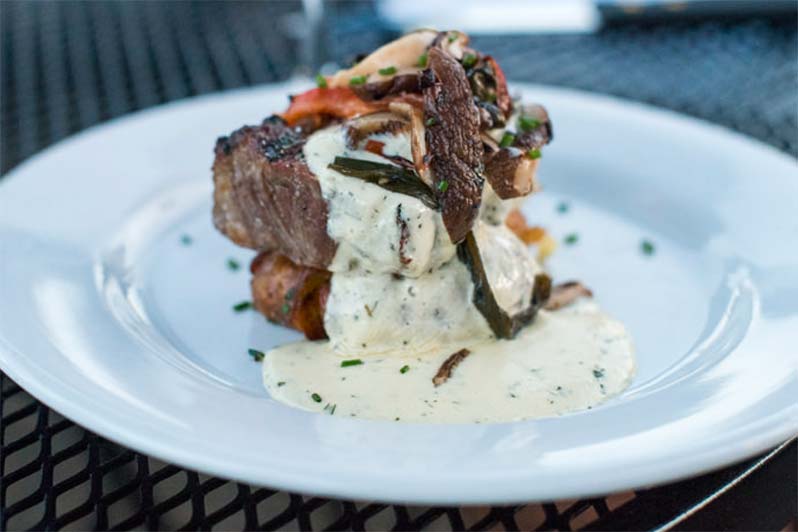 Kochava Mobile Summit 2018
Join industry leaders February 14th through 16th of 2018 for the fourth annual Kochava Mobile Summit.
Request an Invite
Check Out Last Years Event
View Gallery here.