Leading DSP Helps Advertiser Fight Ad Fraud With Kochava Fraud Audit
VERTICAL: GAMING | SOLUTION: FRAUD AUDIT


PROBLEM
A long-time client of a leading omnichannel demand-side platform (DSP) added new partners to their media mix, which resulted in a sudden performance downturn on the DSP's existing campaigns. The client's marketing manager consulted the DSP's analysts and expressed concerns over traffic pattern anomalies, such as high click-to-install ratios and abnormal time-to-install outliers, amongst the new partners. The DSP suspected that the new partners were stealing conversions not only from their campaigns but also organic installs. This was in spite of the advertiser having their current mobile measurement provider's (MMP) anti-fraud tools enabled.
SOLUTION
The DSP requested that Kochava perform an independent fraud audit for its client. Kochava worked with the client to onboard their raw user engagement and ad campaign data from their existing MMP. A thorough processing of all traffic against Kochava's fraud detection and prevention solutions was executed. Kochava data science and client analytics teams performed a detailed analysis and consultation, providing a comprehensive report of the findings.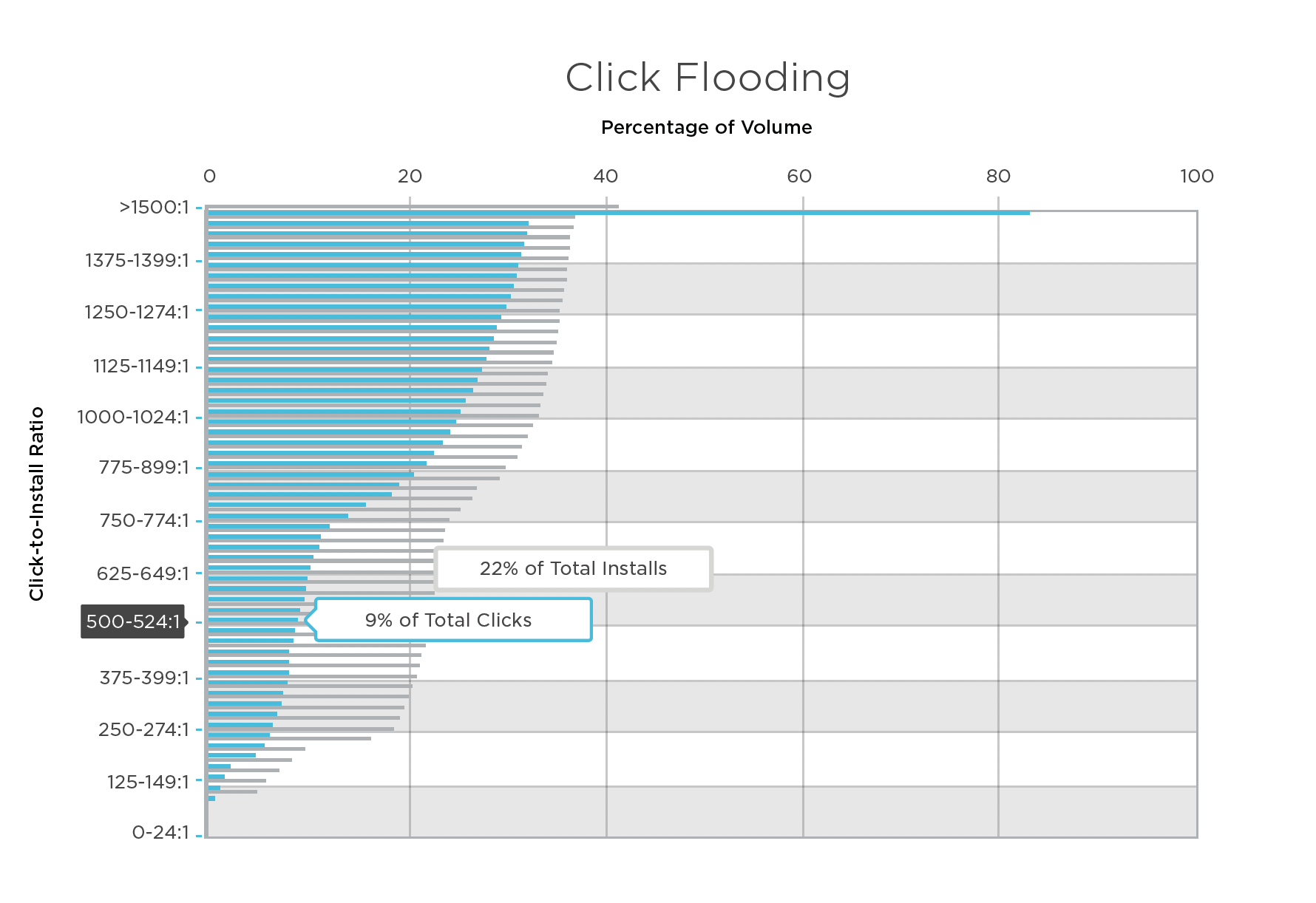 IMPACT
The Kochava Fraud Audit uncovered serious fraud violations by the newly added partners, with click flooding accounting for the largest stake of stolen conversions. Over 49% of the installs that the existing MMP attributed were matched to invalid clicks or impressions. A majority were organic installs that the client falsely paid for due to organic install sniping, while another large portion should've been rightfully attributed to their primary DSP's campaigns. Based on the independent nature of the audit, the DSP's traffic was also analyzed and surfaced only a miniscule percentage of fraud, validating their own efforts to keep their premium supply clean. The client leveraged the audit's findings to secure over $55K in make-goods and is now re-evaluating ad partners and their existing MMP vendor.
"Kochava's Fraud Audit was invaluable in our efforts to help our client clean up their overall media mix but also in understanding the effectiveness of the anti-fraud measures we've undertaken within our publisher inventory"
—DSP, Director of Mobile Product Strategy
This use case is one example of the impact of Kochava solutions for advertisers. Kochava makes no guarantee of individual results.