In addition to its powerful and intuitive dashboard for building and activating unique mobile-first audiences, the Kochava Collective also offers data licensing through integrations with our data feeds and data enrichment solutions. These solutions enable transaction-level data to be onboarded directly into your own data management platform (DMP).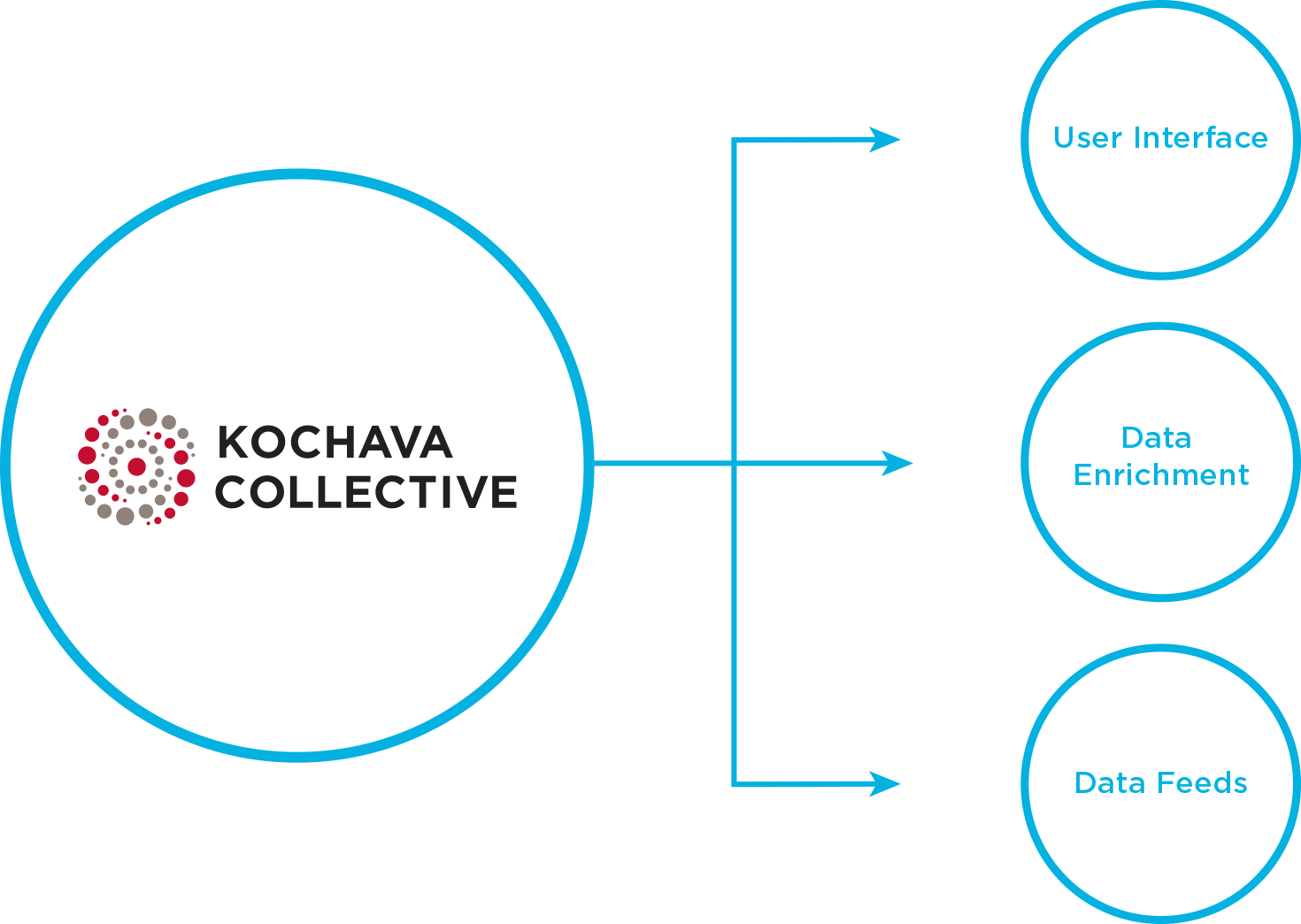 Data Feeds
Data feeds enable partners to access all Collective data. The Collective delivers mobile device IDs and accompanying data elements for each feed. This is ideal for anyone seeking to expand their device footprint and data. Data feeds include:
Identity Data
Transactional Data
App Activity Data
Device Attributes Data
General Location Data
Point of Interest Data (POI)
Demographic Data
Interest Data
Data Enrichment
Data enrichment enables partners to add contextual data for their devices. Partners submit their device IDs to the Collective and the system returns the various selected data elements observed on the matched devices. This is ideal for partners who already have a large footprint of devices and are seeking to understand the users of those devices better.
Data Elements
Data elements provided in data feeds and enrichment include app usage, geo & POI visitation, device details, demographics, interests and device linkage. Here is a list of the high-level categories by which data are organized.