Open Letter from Kochava CEO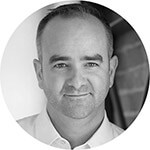 First and foremost, I want to thank our customers, partners and our community for your continued trust in the Kochava team and our technology. We are grateful for your support as we continue to innovate and strive to provide the best possible solutions to meet the needs of an ever-changing world. We're fortunate to work with thousands of customers and partners, and to play a small but important role in how brands and publishers help their consumers discover their products and services. We are also fortunate to be headquartered in an amazing community, Sandpoint, Idaho.
The advertising technology ecosystem is a cornerstone of the commercial endeavor. Understanding whether advertising works – speaks to the value of market efficiencies in supporting that endeavor. Through mobile, connected TV, display and traditional TV, Kochava has built a reputation as a leading Omni-Channel Measurement company and we are very proud to be a leader in providing the best team and tools to make our clients successful.
Over the last few days, you may have seen Kochava in the news and I want you to hear directly from me about the lawsuit that Kochava filed against the FTC, and now the lawsuit that the FTC filed against us.
We are confident that the facts are both straightforward and on our side. Kochava operates consistently and proactively in compliance with all rules and laws, including those specific to privacy.
Kochava has two distinct lines of business that do two very different things: Our measurement services business and our data marketplace business. The FTC matter is related to our data marketplace (called the Collective) and specifically related to precision geo data. Kochava sources 100% of the precision geo data in our marketplace from 3rd party partners, there is no precision geo data in the data marketplace that originates from the Kochava SDK.
Kochava does not sell this data to entities or individuals that use data for the nefarious reasons theorized in the FTC's lawsuit. In principle we agree with the FTC that blocking sensitive locations is a good idea but there is no specificity on what is defined as 'sensitive' and what locations meet that criteria. The FTC's stated goal is consumer privacy, as is Kochava's, however the FTC so far has yet to provide the industry with clear guidance on the specifics. The FTC is just now starting a privacy working group to attempt to establish answers to these important questions. Given this, it seems premature for the FTC to litigate for potential violations for rules that are not even established.
While the lawsuit filed by the FTC against Kochava on August 29 is what catapulted us into the national news, a few weeks ago Kochava filed a declaratory judgment petition against the FTC. That's a lawyerly way of saying Kochava asked for the Court's help first because we know we have done nothing wrong.
In the absence of specificity from the FTC on the definition of sensitive locations or a list of locations to be blocked, the industry is in a difficult place. We are hopeful that challenging this ambiguity will ultimately benefit consumers and the adtech industry as a whole.  If more clarity and more specificity can be established because we were willing to raise this issue – everyone wins.
I encourage everyone to actually read the FTC's lawsuit. You'll see it is entirely based on hypothetical scenarios, there are no references to any actual instances where Kochava sold data to reveal visits to sensitive locations – certainly not sensitive health locations like women's health clinics. The FTC cannot point to specific instances  because it simply doesn't happen.
The FTC's announcement neglects to mention that prior to filing its lawsuit against Kochava, we announced Privacy Block, a capability whose express purpose is to block out any location data around sensitive locations from our data marketplace.
Innovation is often ahead of regulators, as is the case in this space. In order to avoid sensitive location data from being available in the data marketplace, the FTC could provide specific locations to data providers to actively block. They have yet to do that. In the meantime, the industry is doing just that with Kochava leading the charge.
Kochava has always worked to be on the side of transparency and has earned a reputation for good business practices and fighting fraudulent behavior in the advertising ecosystem. We do not take lightly being launched into a political fight we have no reason to be in the ring for. We know the regulatory road ahead of us is likely long and winding. We take regulatory compliance very seriously at Kochava, and we are not going to sit idly by and let our company and community's reputation be damaged. We won't stand for that and we are grateful to have all of our supporters in our corner for as long as we're in this fight.
—Charles Manning, CEO, Kochava