Kochava Partner Network Integrations
Explore, activate, and connect with thousands of integrated ad networks, publishers, marketing platforms, martech stack vendors, and more.
We work with who you work with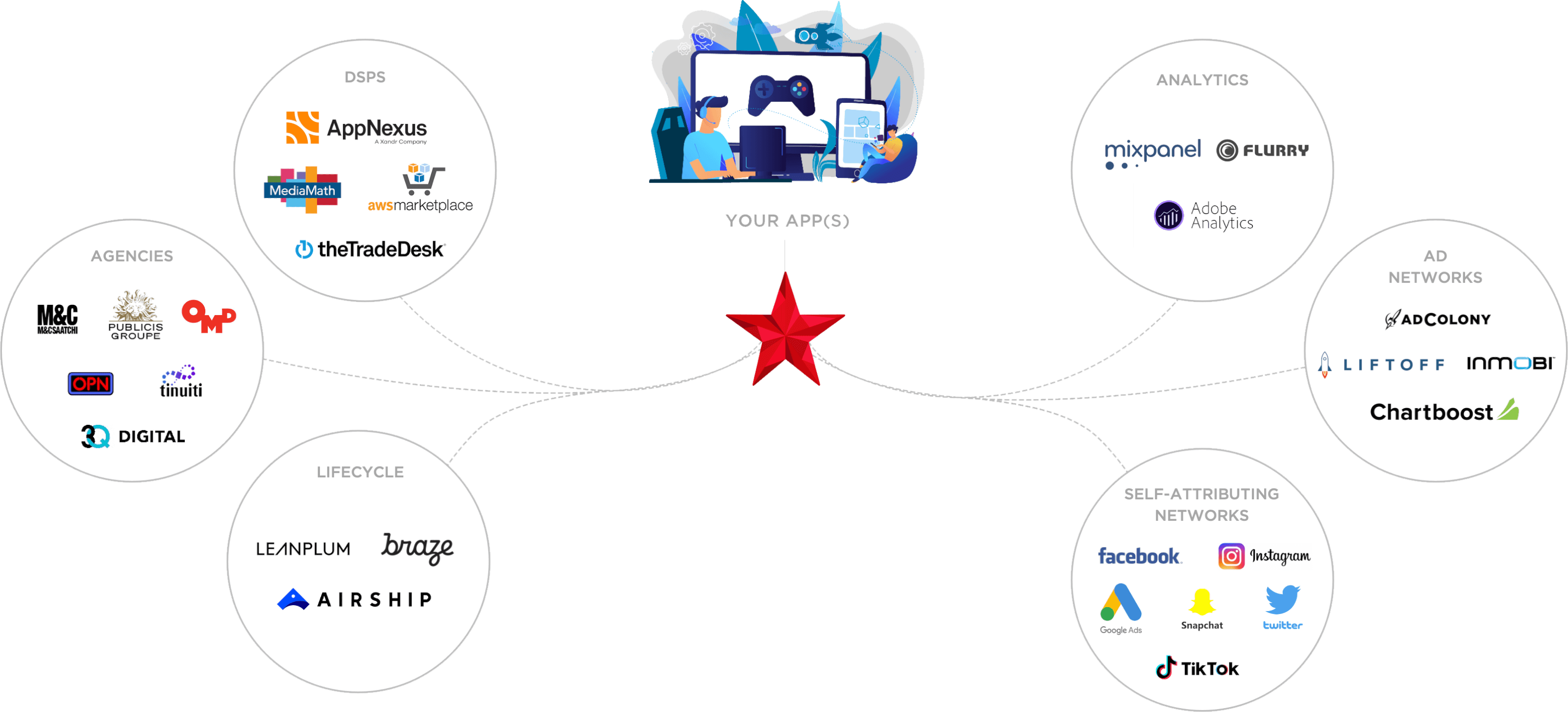 Enjoy Streamlined Setup with Self-Attributing Networks
Self-attributing network (SAN) integrations are available for use to all clients, including Free App Analytics® users. Be sure to ask about unique setup and reporting best practices for SANs.










Drive Performance Marketing Across Premium Inventory
Measure your campaigns with leading CTV platforms, news & entertainment publishers, podcast platforms, and other partners that utilize the Kochava Publisher's Suite to deliver outcomes-based measurement on owned and operated inventory.









Manage your ETL data process
Connect and syndicate data across customer data platforms, CRMs, analytics & BI tools, data warehousing, and more.