TV plus Mobile – Measure Your TV Campaigns with the Power of Mobile Data
Are you advertising on TV, but struggling to measure its true impact and drive greater ROI?
Request a Demo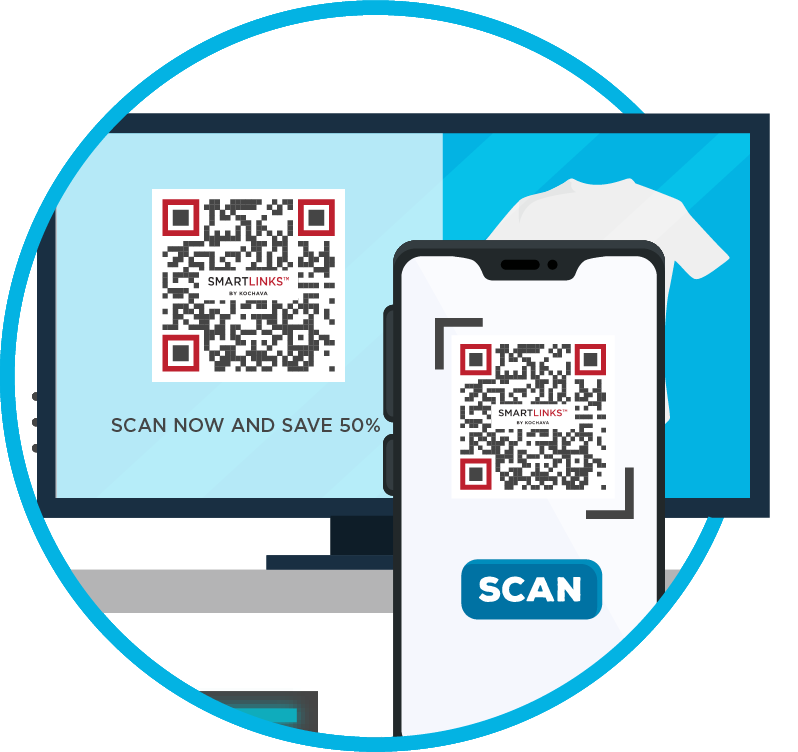 The rise of mobile technologies offers new opportunities for engaging viewers and measuring the efficacy of ad spend on both linear and advanced TV. Kochava applies mobile engagement data to your television advertising to unlock the strategic insights you need.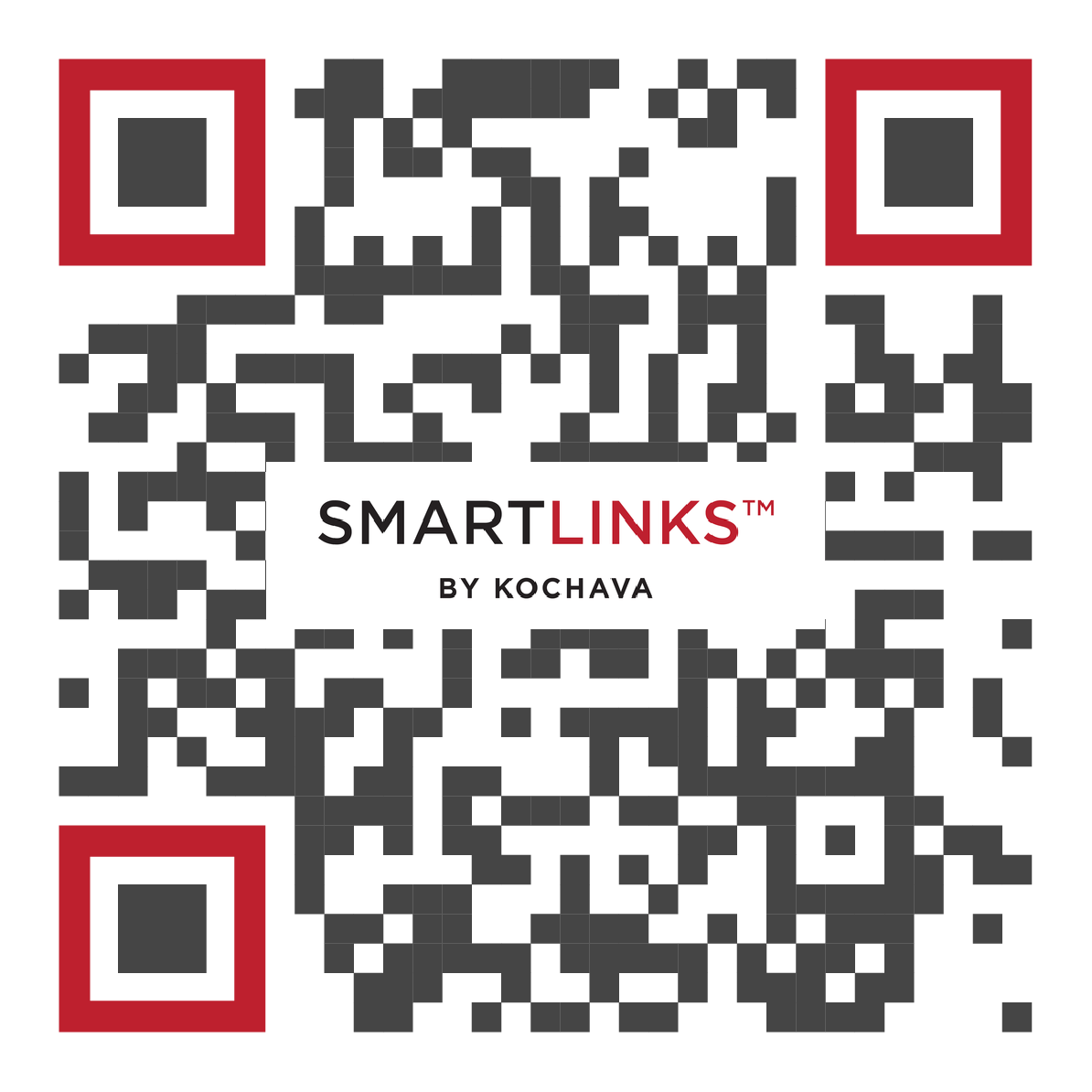 Add Direct Response to Your TV Ads
SmartLinks™ for TV
Drive consumers directly to in-app content or offers right from the comfort of their living room with scannable QR codes on screen. With QR code scanning built-in to smartphone cameras, viewers can quickly engage with your brand – driving higher return on ad spend.
Did you know over 50% of all viewers now browse on their mobile device while watching TV?
Take advantage of this second-screen trend and enable direct response engagement in your television placements. Maximize user engagement and return on investment (ROI).
Are Your Advanced TV Ads Driving Online Engagement?
Advanced TV will reach $10.8 billion in ad spend by 2021

Kochava's advanced measurement solutions help brands find the answer. Understand how your advanced TV ad campaigns drive brand engagement on your mobile apps and websites.
Get deterministic measurement insights to help optimize future campaigns by understanding the efficacy of advanced TV spend in delivering consumer LTV.
Understand Engagement Lift from Your Linear TV Ads

Despite the cord cutting trend, traditional TV is anything but dead. Billions of dollars still flow through this medium every year. If you're dropping millions into a Super Bowl ad spot, wouldn't it be nice to see how it impacts consumer engagement with your mobile app?
Kochava measures mobile engagement pre and post tv campaign to determine a baseline. Lift against this baseline can then be measured directly around TV ad spots running in specific designated marketing areas (DMAs). Unlock the correlation between mobile app activity and your linear TV ads.
Explore the Possibilities
With the data available from mobile devices, advertisers can harness new intelligence for their linear and advanced TV campaigns. Learn how Kochava can help.