A Free Alternative to Facebook Analytics for Your Mobile App Growth
Mobile Analytics Tools from Free App Analytics® powered by Kochava
Get Started
Get to know your app audience
Kochava Free App Analytics® (FAA) gives you valuable insights into your mobile app data. FAA identifies audience and page interactions across all media channels to help you better optimize your marketing campaigns.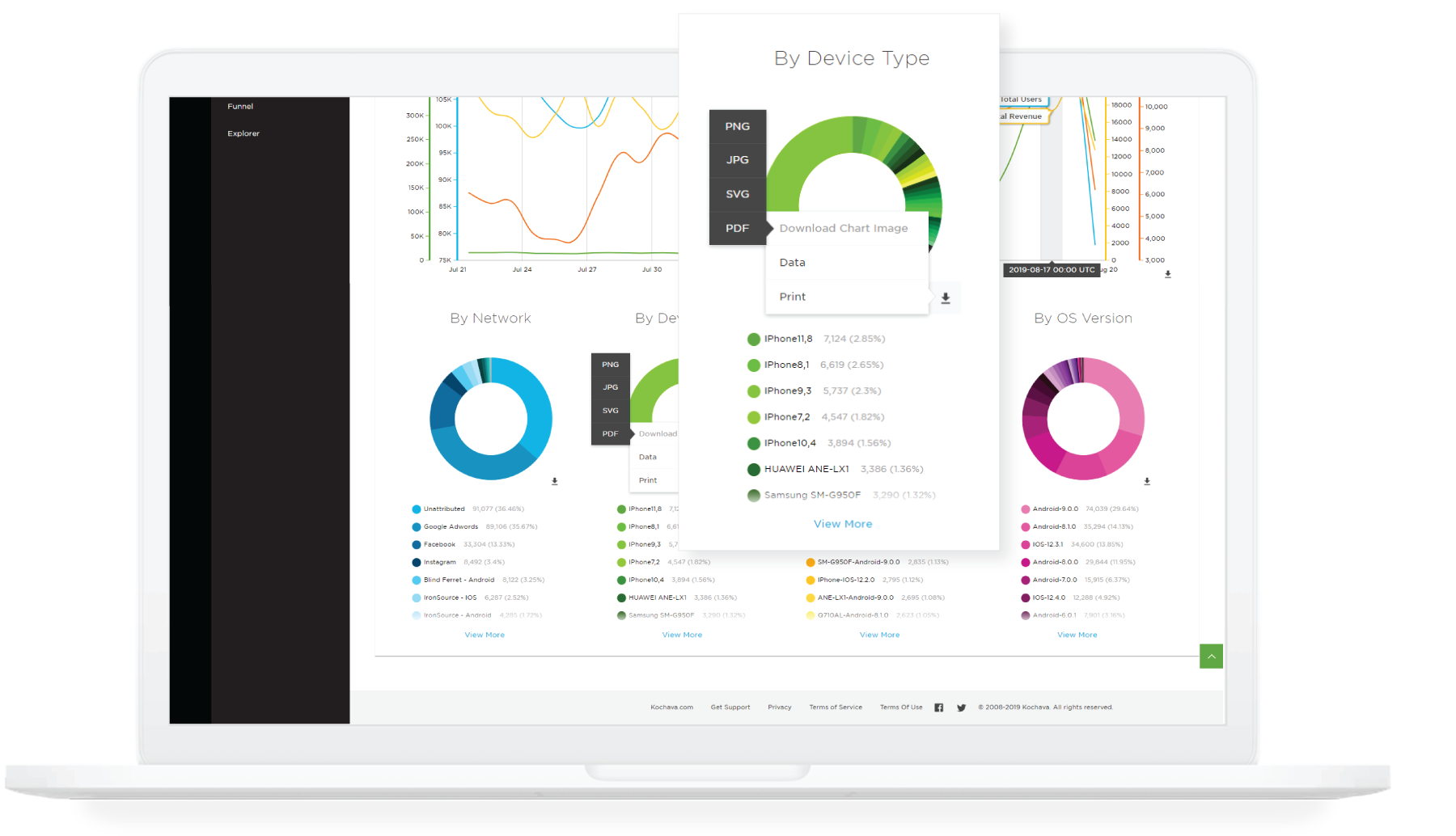 View your app growth
Acquire new users and see your mobile app growth across campaigns, channels, and platforms. Understand the trends and patterns of your users to better optimize your marketing strategy and boost conversions.
Analyze DAU and MAU trends
Gather daily active user (DAU) and monthly active user (MAU) metrics to gauge the overall health of your app in actively engaged users.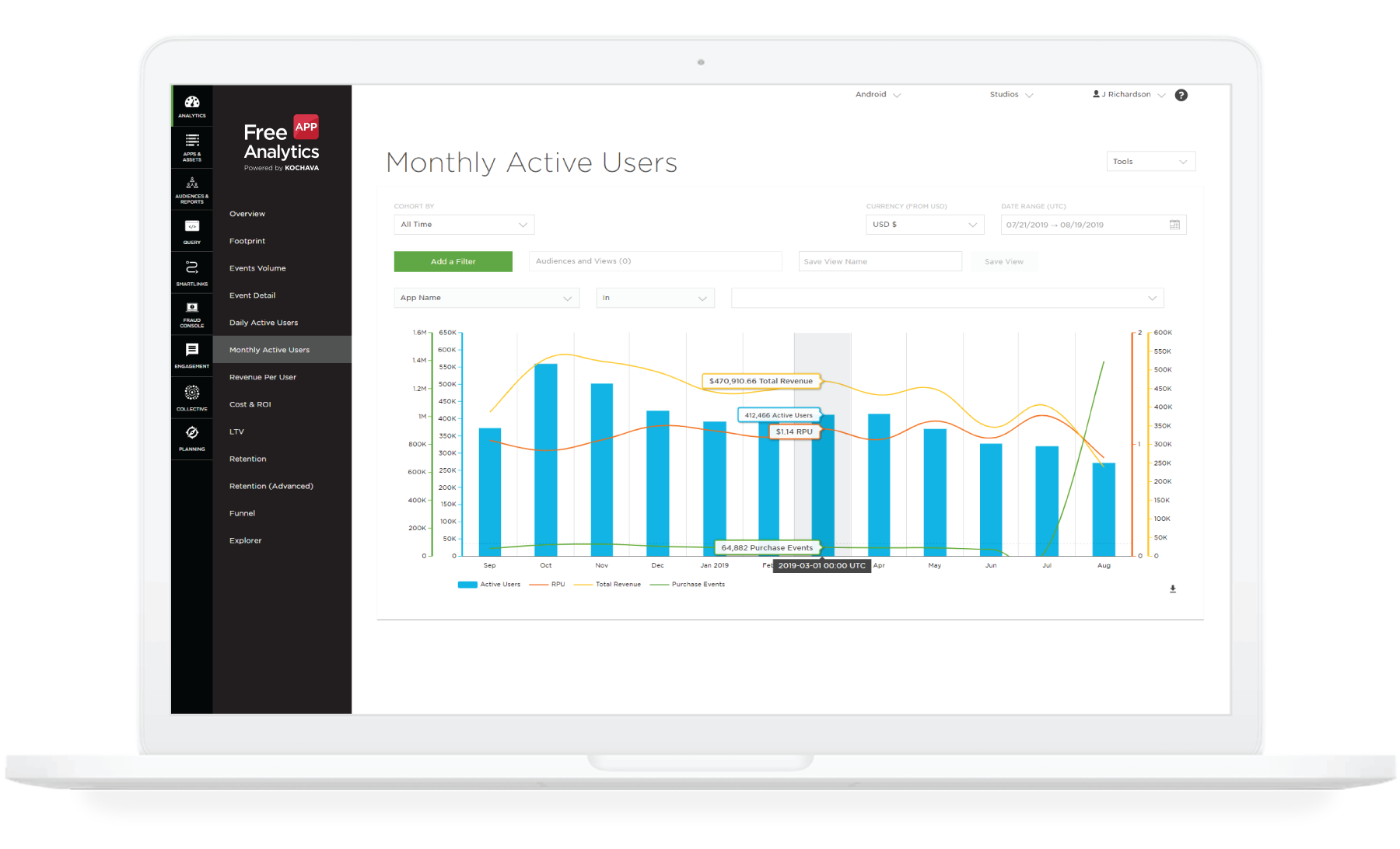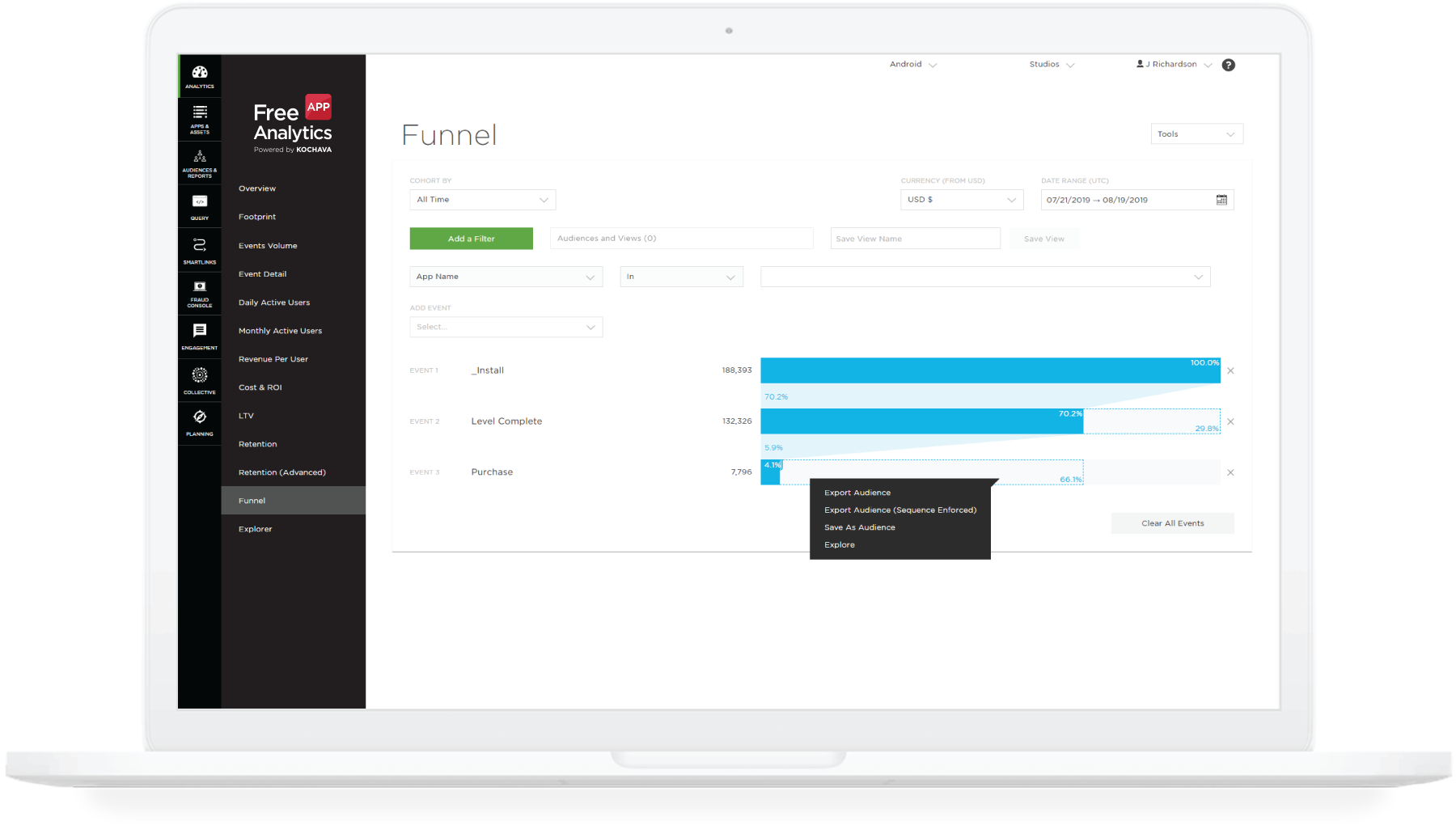 Explore the engagement funnel
See where your users are falling off within the engagement funnel and optimize your in-app experience for superior user journeys. Explore each event in the funnel and create audiences for retargeting efforts.
Examine user retention
Visualize user retention by channel, partner, campaign, and creative to understand what marketing strategies deliver quality users with longer retention and higher lifetime value (LTV).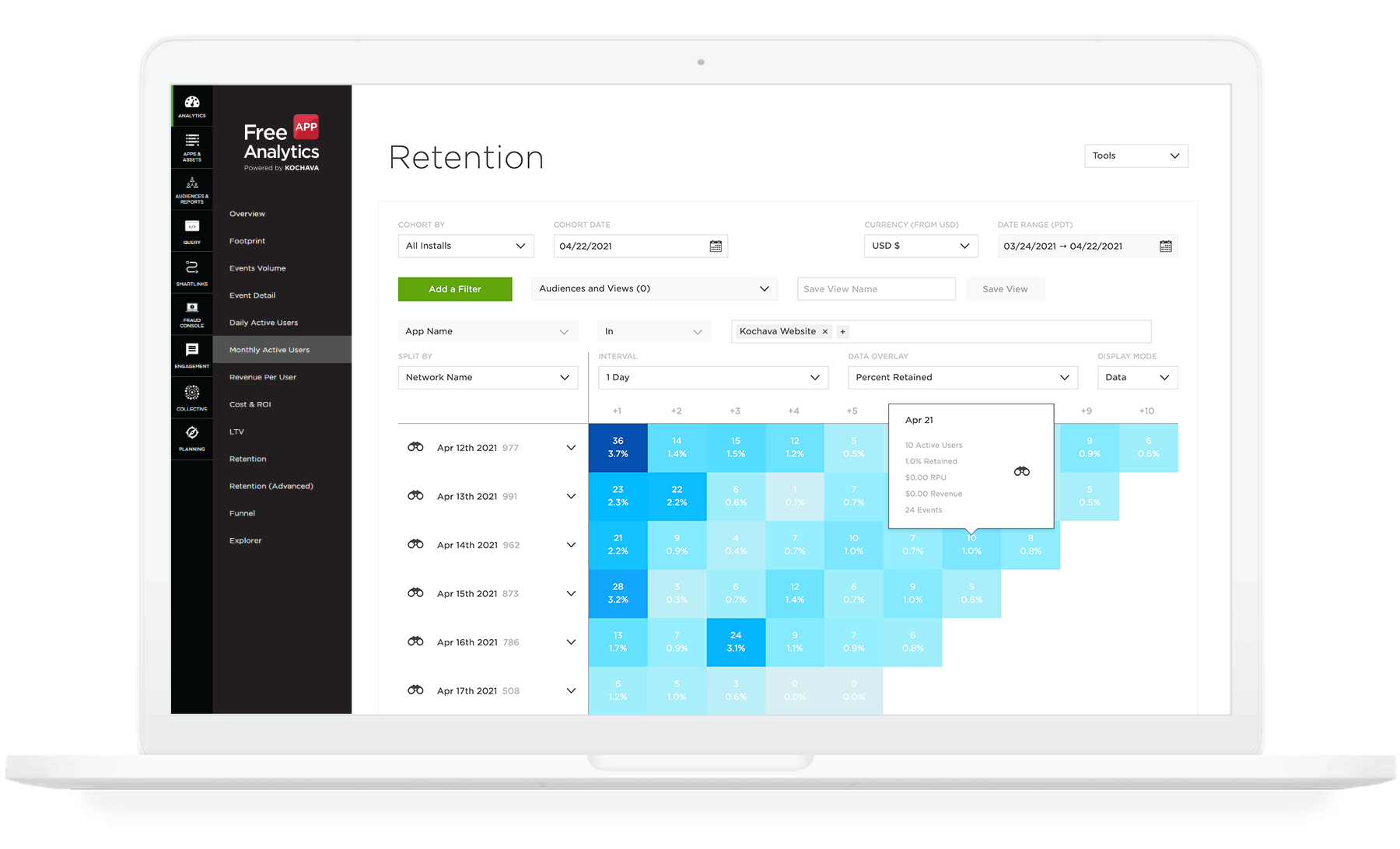 Free App Analytics® plugs your app into turnkey integrations with more than 4,500 partners, including ad networks, demand-side platforms (DSPs), super publishers, and other social and programmatic platforms.