Privacy-First Identity Resolution with IdentityLink®
Connect the dots across devices, platforms, and channels for the 360-degree perspective on your customers.
Talk with an Expert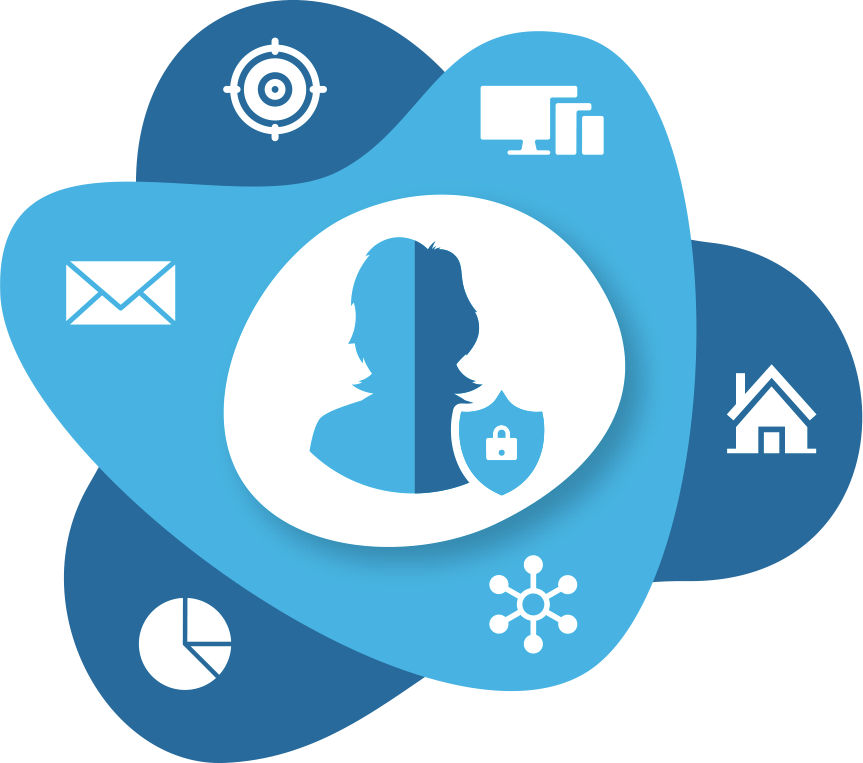 With so many different touchpoints across devices, platforms, and channels, do you have an effective solution to unlock the holistic customer journey and truly understand your customers?
Harness the power of IdentityLink®
Built-in Consent Management
Integrate our free consent management platform to capture the data privacy preferences of your users in accordance with the CCPA, GDPR, and other regulations.
Cross-Device Measurement
Measure detailed user engagement across devices and platforms, connecting the dots with IdentityLink®. Understand what journeys drive the highest customer lifetime value (LTV).
Data Onboarding
Onboard data from your CRM, point-of-sale (POS), and other offline sources and collide it with online customer data leveraging IdentityLink® values as match keys.
Audience Enrichment
Seamlessly overlay premium third-party data to enrich your customer profiles with demographics, app affinity, interests & behaviors, and more.
See how an eCommerce brand leveraged IdentityLink® to maximize user lifetime value (LTV).
Read the Case Study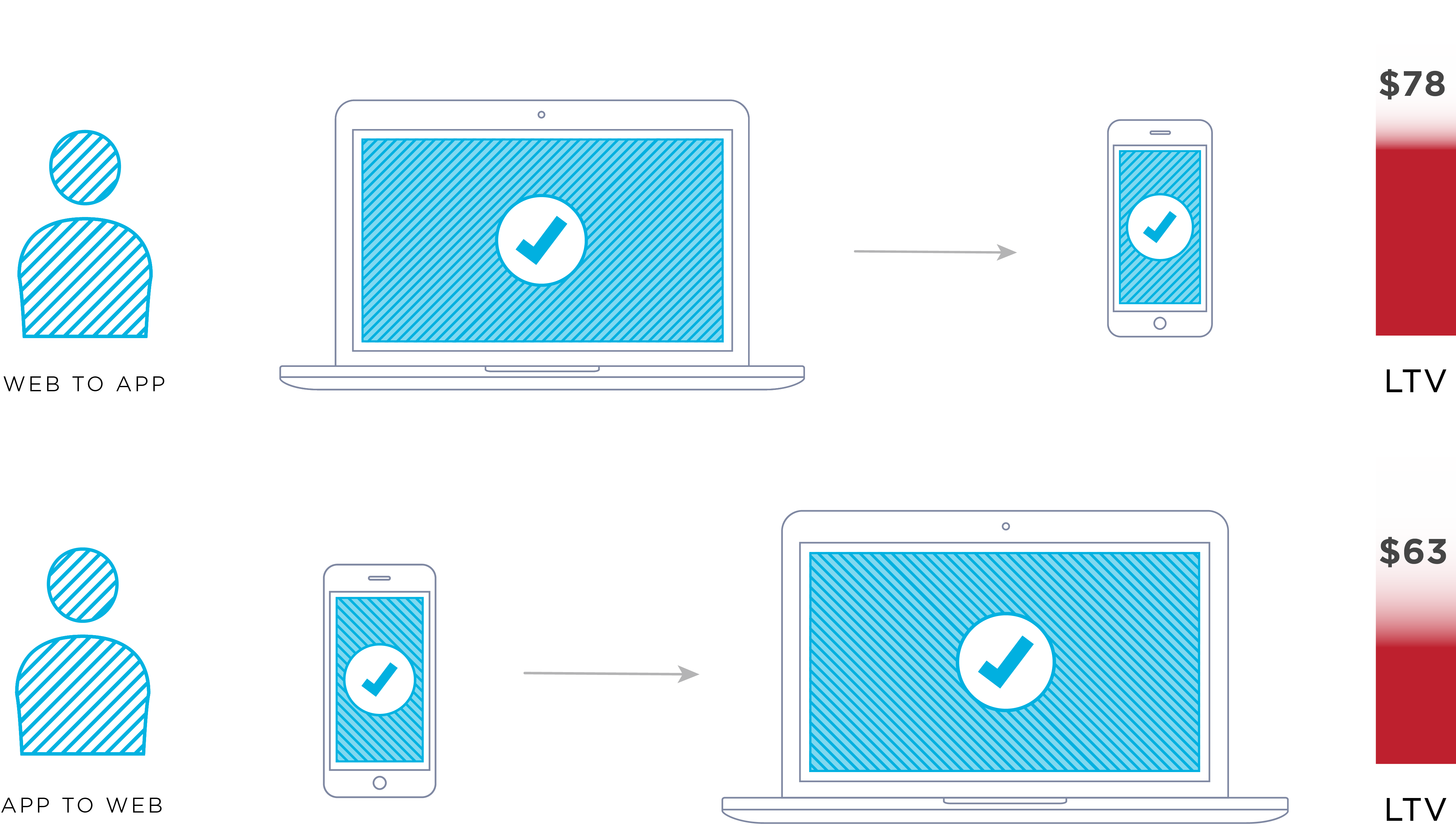 Measure user engagement across all devices utilizing Kochava's robust software development kit (SDK) library.
Implement IdentityLink® via SDK or server-to-server to append any custom identity key and value pair (eg, hashed email, account/user ID, subscription plan type, or other internal user identifier) to device-level data, app installs, and in-app events.
Access IdentityLink® data across all install and event data within reporting and Kochava Query to connect user identity to device-level behavior, as well as channel attribution.
Unlock user journeys, calculate holistic customer LTV across apps and platforms, onboard offline data via IdentityLink® match keys, and more.
Connect the Dots with IdentityLink®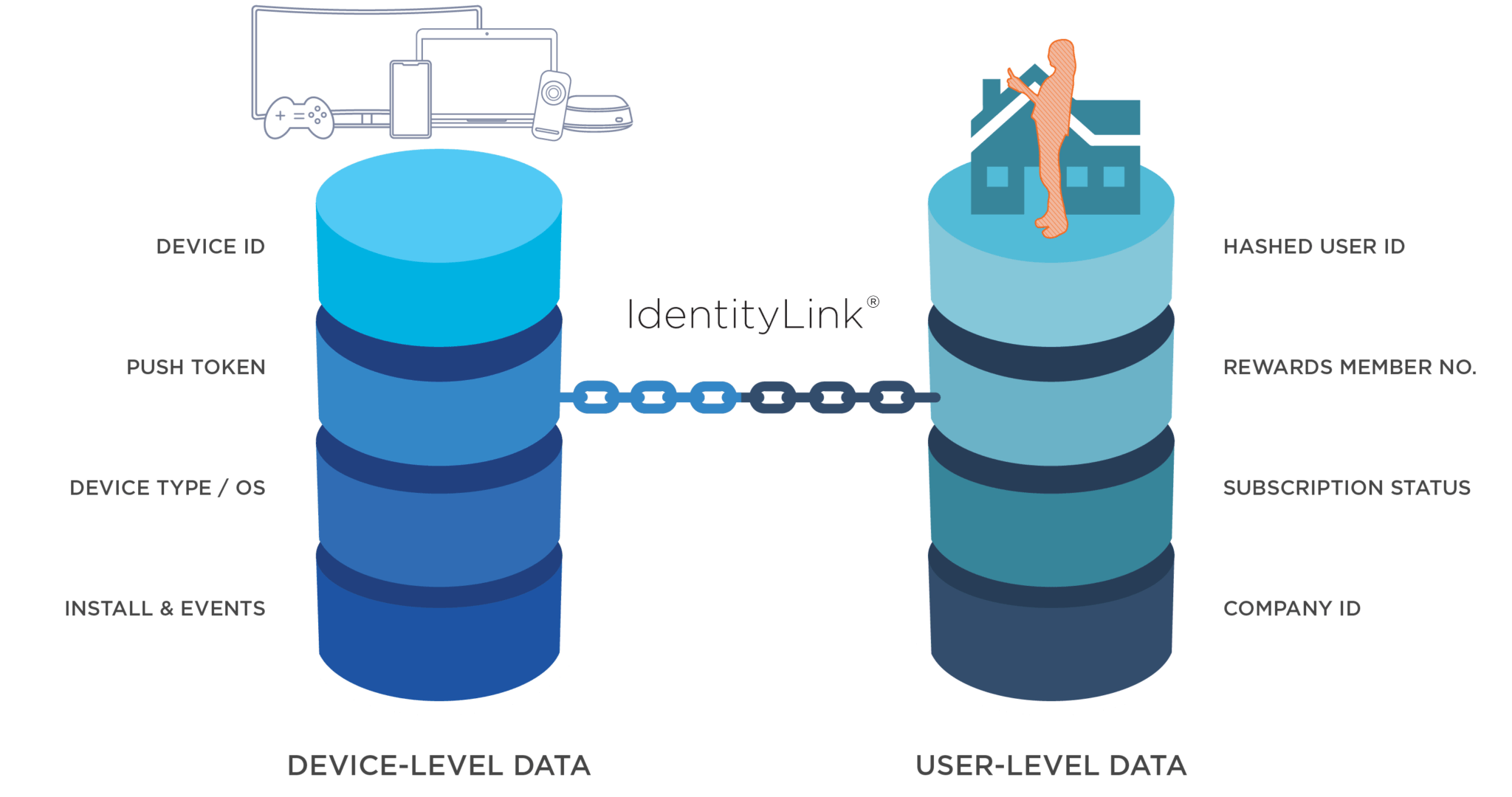 Talk with an expert about identity resolution with IdentityLink®.