Kochava iBeacon support is great news for advertisers! Now you can track location-based events within the Kochava dashboard and leverage the data to increase retention and lifetime value (LTV).
What is an iBeacon?
An iBeacon is a low-cost, low-power transmitter which can be detected by mobile devices.
How do iBeacons Work?
Each iBeacon must be setup with a location-specific ID (UUID), latitude and longitude. Each UUID must be registered within your app. Apple supports awareness of up to 20 iBeacons at any given time. Attributing based on your iBeacons is a snap! Just log into the Kochava dashboard to add or edit.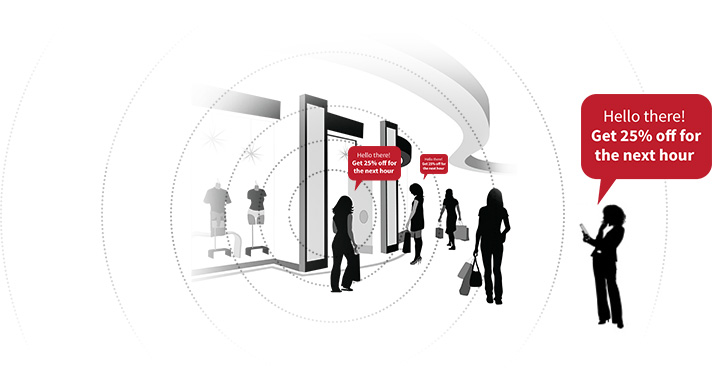 Opportunities with Beacons
You probably already have some great ideas for your iBeacon tracking strategy, but here are a few examples for your consideration. A hotel, spa, or fitness center may leverage iBeacons to accelerate check-in for frequent guests/customers as they arrive. Concert venues, museums and restaurants might leverage iBeacons to trigger loyalty offers like coupons or ticket upgrades to entice specific users to the next level of engagement. Take advantage of mesh beacons and beacon networks to deliver compelling, contextual, time-sensitive offers. A municipality may remind users of a city event or celebration. The possibilities are endless and limited only by the creativity of the team implementing the strategy.