Next-Gen SKAN Solutions for Marketers
Get out-of-the-box support for Apple's SKAdNetwork (SKAN) and maximize your future growth on iOS and beyond.
Talk with an Expert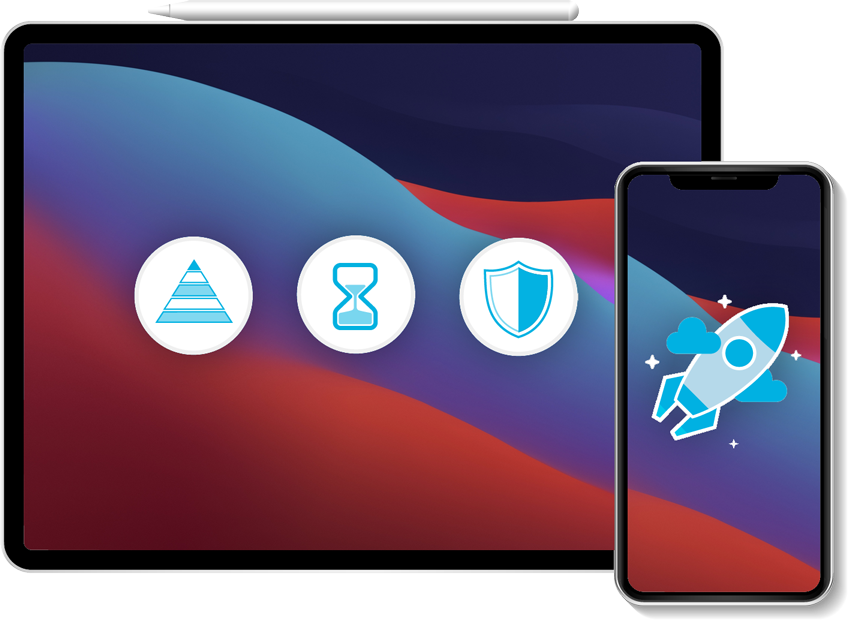 The Ultimate Marketer's Guide to SKAdNetwork (SKAN)
IDFA-less, privacy-first attribution is on SKAN
Future-proof your campaign measurement strategy on iOS by adopting Apple's privacy-friendly StoreKit Ad Network (SKAN). Unlock the directional performance insights you need to make decisions, while respecting the inherent privacy of your users.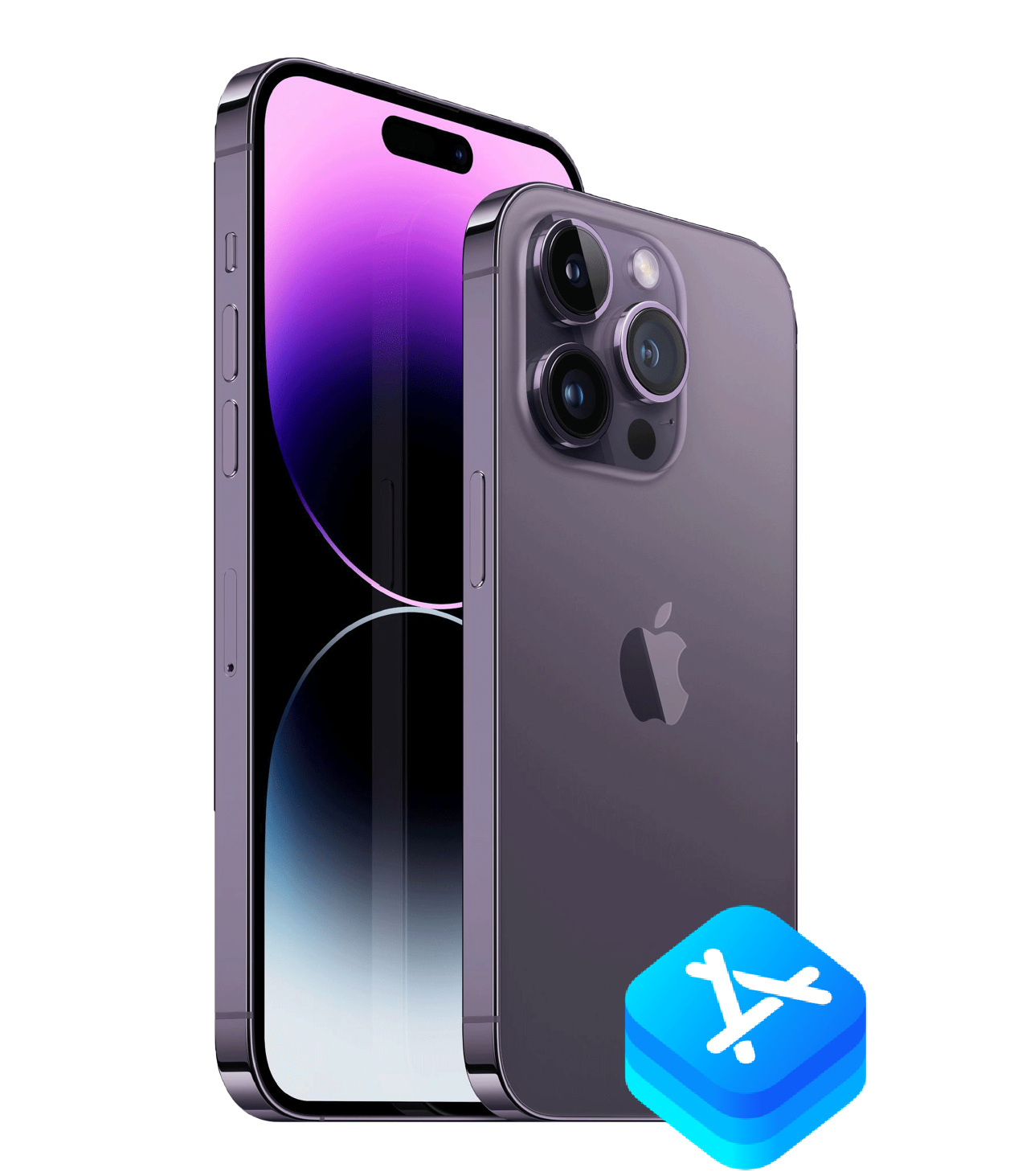 What marketers can expect with SKAN:
Getting SKAN-ready is easy with Kochava

Integrate SKAdNetwork into any of your iOS apps, code-free with our lightweight iOS SDK. (Support also available server-to-server)
Log in to our intuitive dashboard and choose how you want your app to communicate post-install activity & user quality to SKAdNetwork.
Launch campaigns with the partners you trust, observe performance outcomes, and optimize your growth strategy.
Leverage Kochava integrations to seamlessly measure SKAN campaigns across your preferred channel partners, including:


Our SKAdNetwork Certified Partner Program ensures you get accurate, reliable data from ad networks officially registered with Apple to operate on SKAdNetwork.
Optimize SKAN reporting to align with your KPIs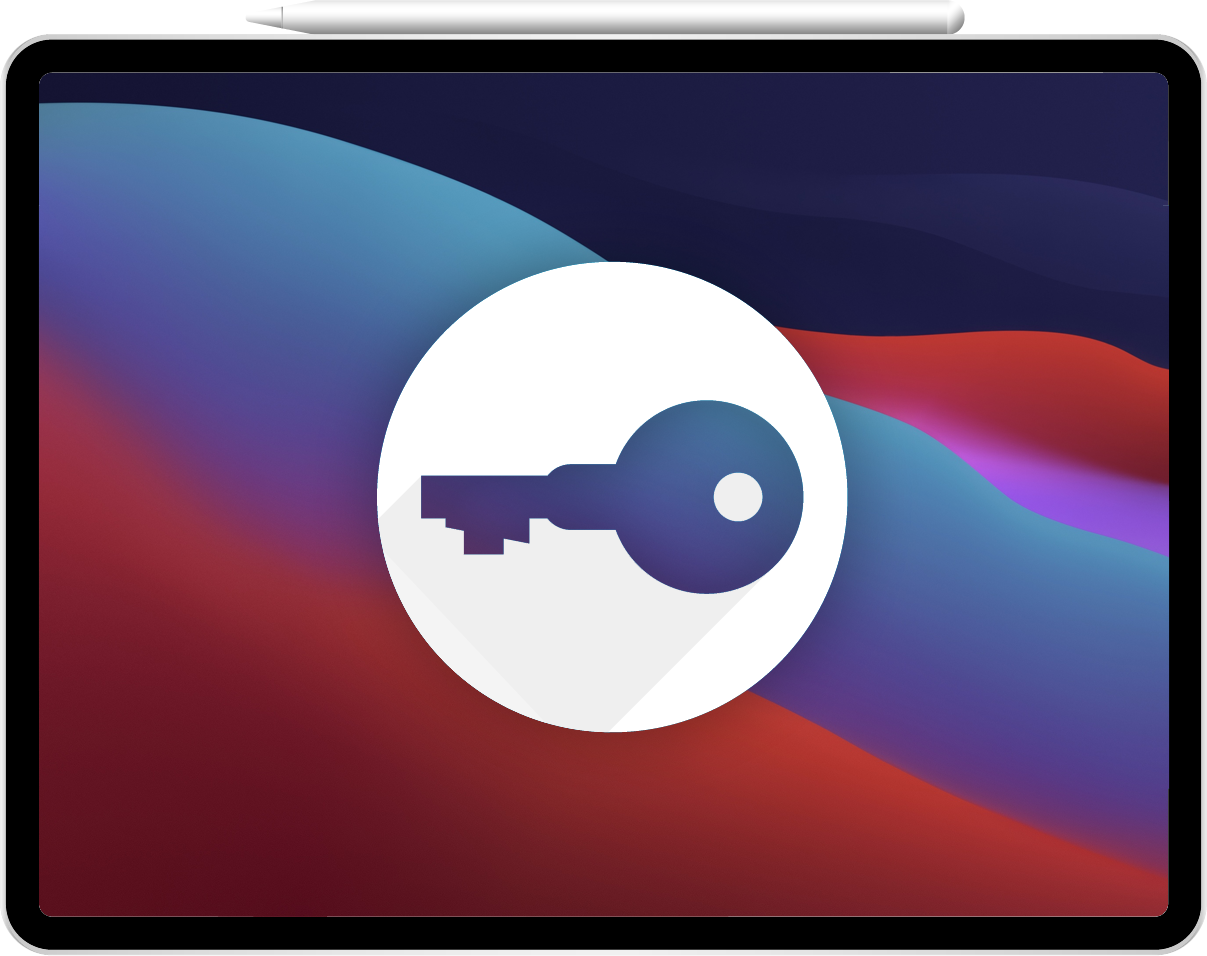 Tailor and customize your SKAdNetwork conversion performance reporting with Kochava conversion value models. These models can be easily managed and changed without requiring time-consuming SDK and app updates.
Highest Value Event Completed
Configure your app event funnel hierarchy and view campaign performance based on the highest value event reached by users within the conversion window.
Revenue
Create custom revenue bucket ranges derived from in-app purchases or other revenue-generating activities and view campaign performance based on the revenue range users reach within the conversion window.
User Journey
Build out multiple event combinations and view campaign performance based on the journey users completed within the conversion window.
Engagement
Identify the most important in-app event for engagement and view campaign performance based on the count of times users complete that event within the conversion window.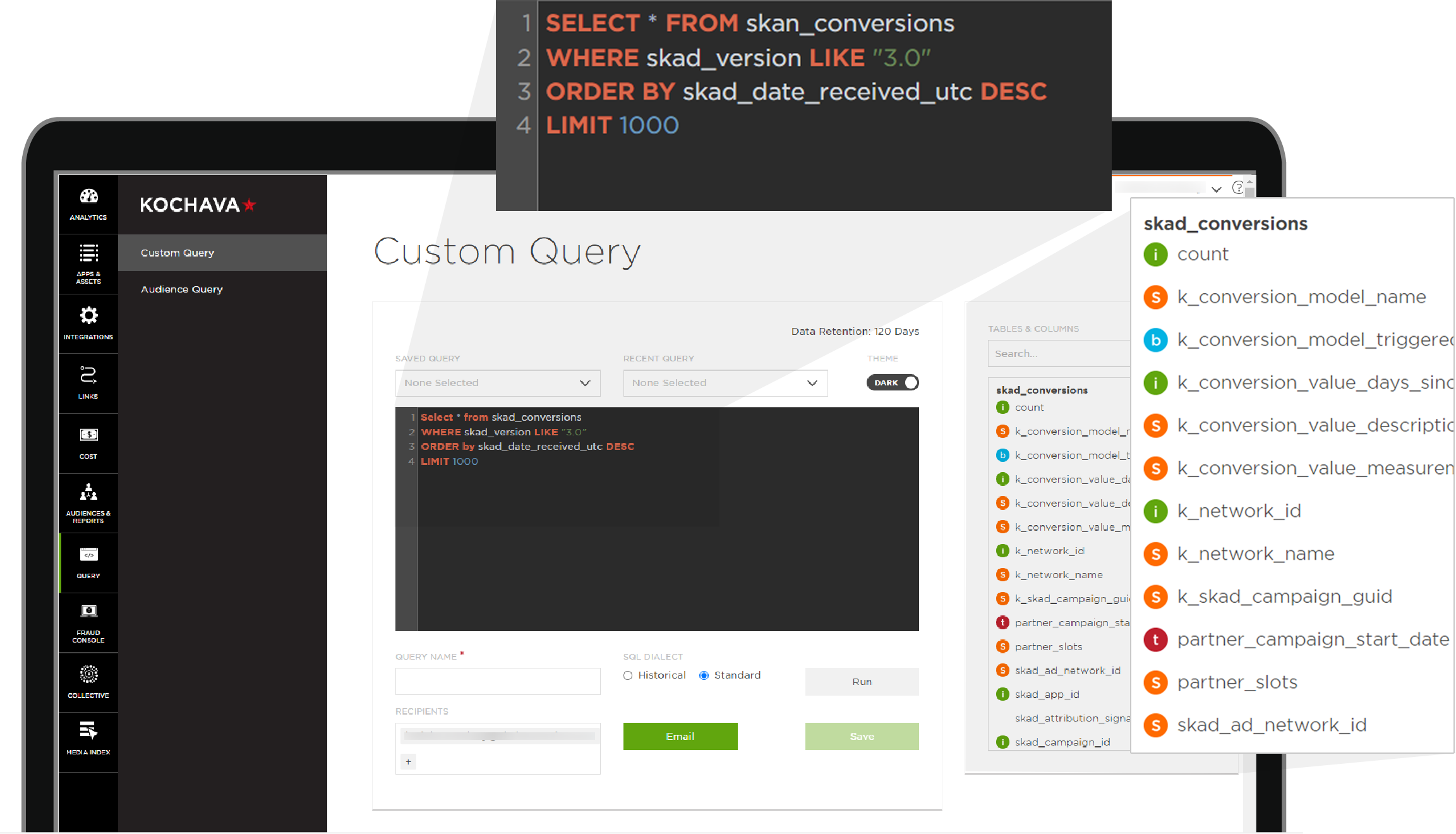 Explore YOUR SKAN data, YOUR way
Easily access your SKAdNetwork attribution data, through analytics, standardized reports, our reporting API, and even Kochava Query (our built-in SQL prompter) for unparalleled reporting flexibility. 
Kochava combines premium SKAdNetwork attribution with your attribution across all other platforms, devices, and channels. Get your omni-channel, single source of truth.
SKAdNetwork can be challenging – we're here for you
Hands-on Support
Our highly-trained Client Success Managers are at your service to help you understand SKAdNetwork, navigate the configurable settings, and glean insights from reporting.
Backward & Forward Compatibility
We'll keep you up-to-date as SKAdNetwork changes. We currently support v1.0-4.0 and will handle future updates, so you're always covered.
Educational Content & Webinars
Become the SKAdNetwork expert on your team with ongoing education through our blogs, webinars, and in-depth training demos with your Client Success Manager.
Expert SKAdNetwork Consulting
For brands that want to take their SKAdNetwork performance to the next level, ask about our SKAdNetwork Consultation from Kochava Foundry™, our strategic services team.
Request a free consultation with our iOS & SKAdNetwork experts.