Did you know over 50% of all viewers now browse on their mobile device while watching TV?
Take advantage of this second-screen trend and enable direct response engagement in your television placements. Maximize user engagement and return on investment (ROI).
Modern phones have QR code recognition built-in to their native camera apps—making it easier than ever for users to scan.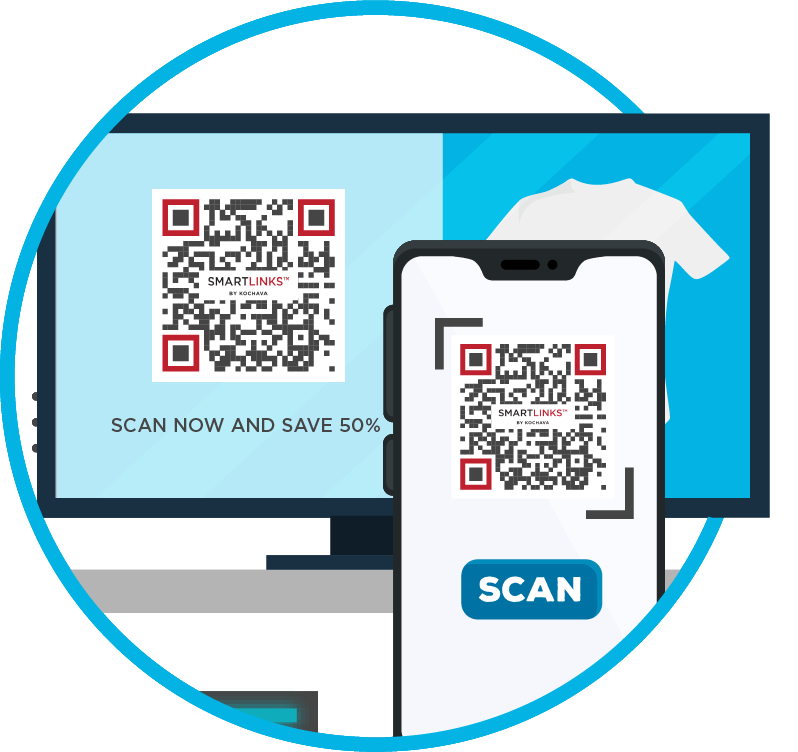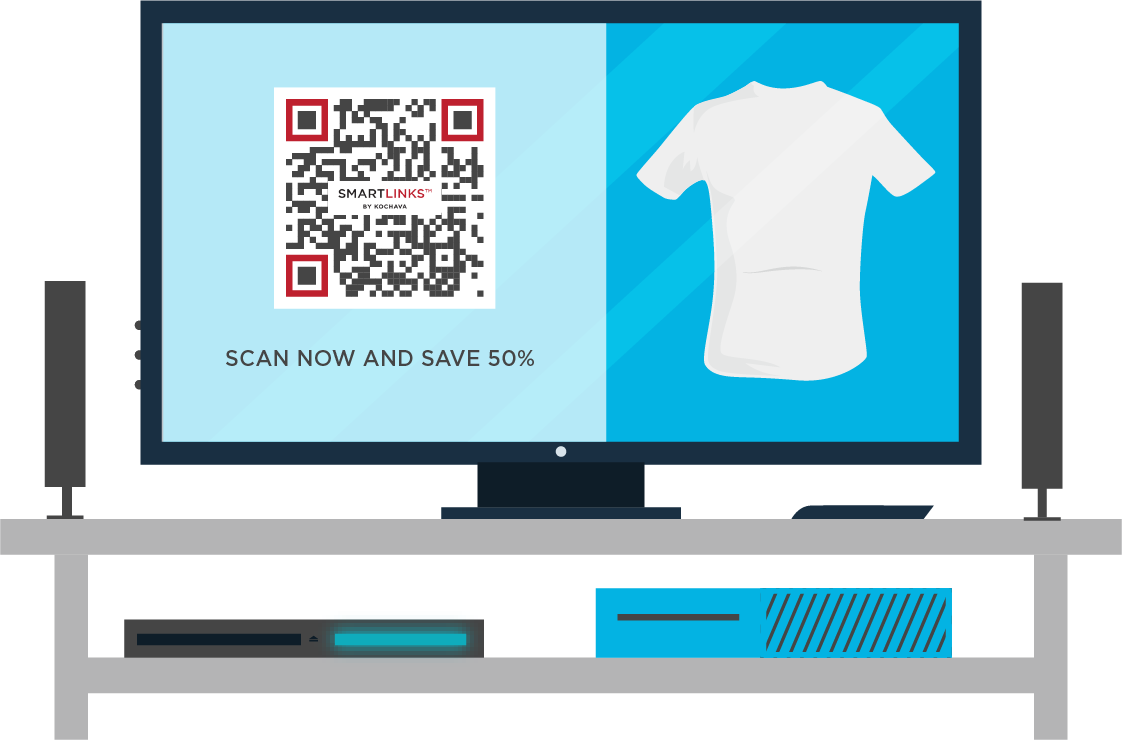 Use SmartLinks™ for TV to create high resolution scannable overlays in your TV ad creatives, giving viewers a direct response mechanism on engaging calls to action.
Dynamically deep link users directly into your app or website, and measure every scan in real time, visualizing down-funnel conversions.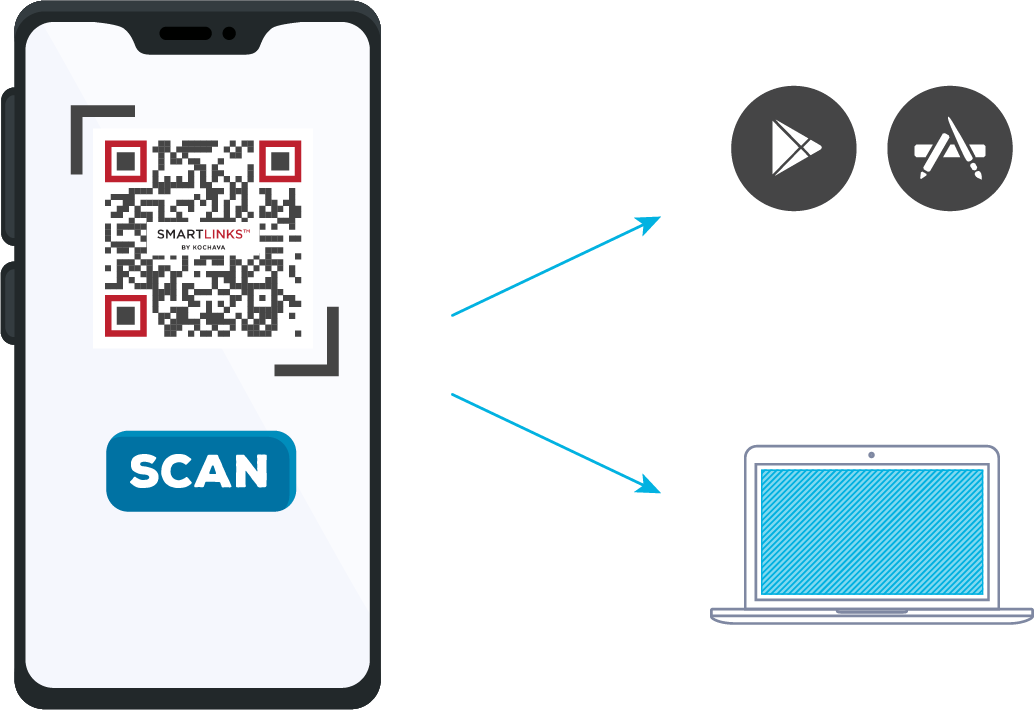 Unlock Household Audience Insights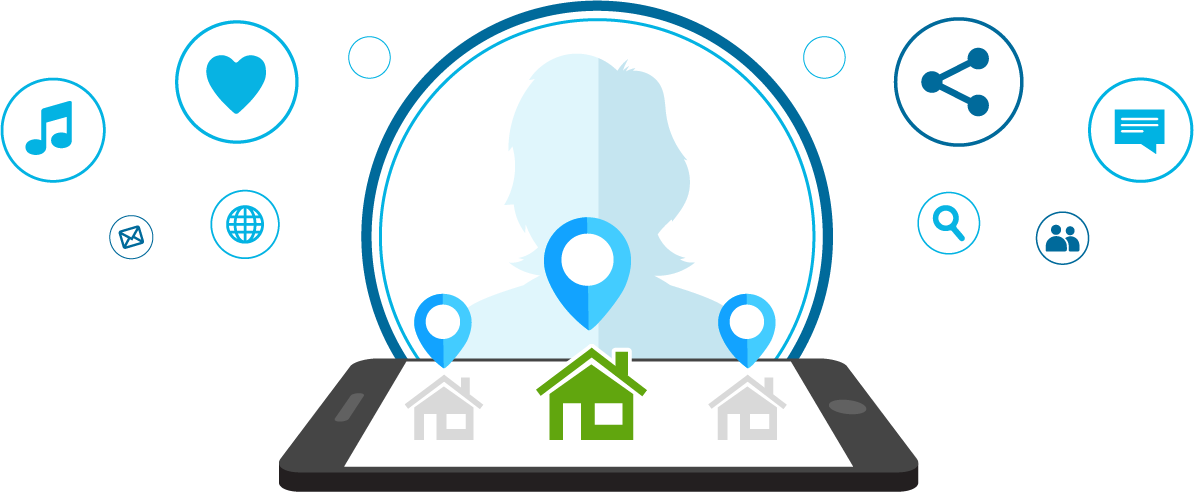 Leverage SmartLink scan data mapped to the Kochava Collective's primary IP and household identity graph to gain new insights on your audience. Access enrichment data based on demographics, app affinity, points of interest (POI) visitation, interests & behaviors, precision location, and much more.
SmartLinks™ for TV Highlights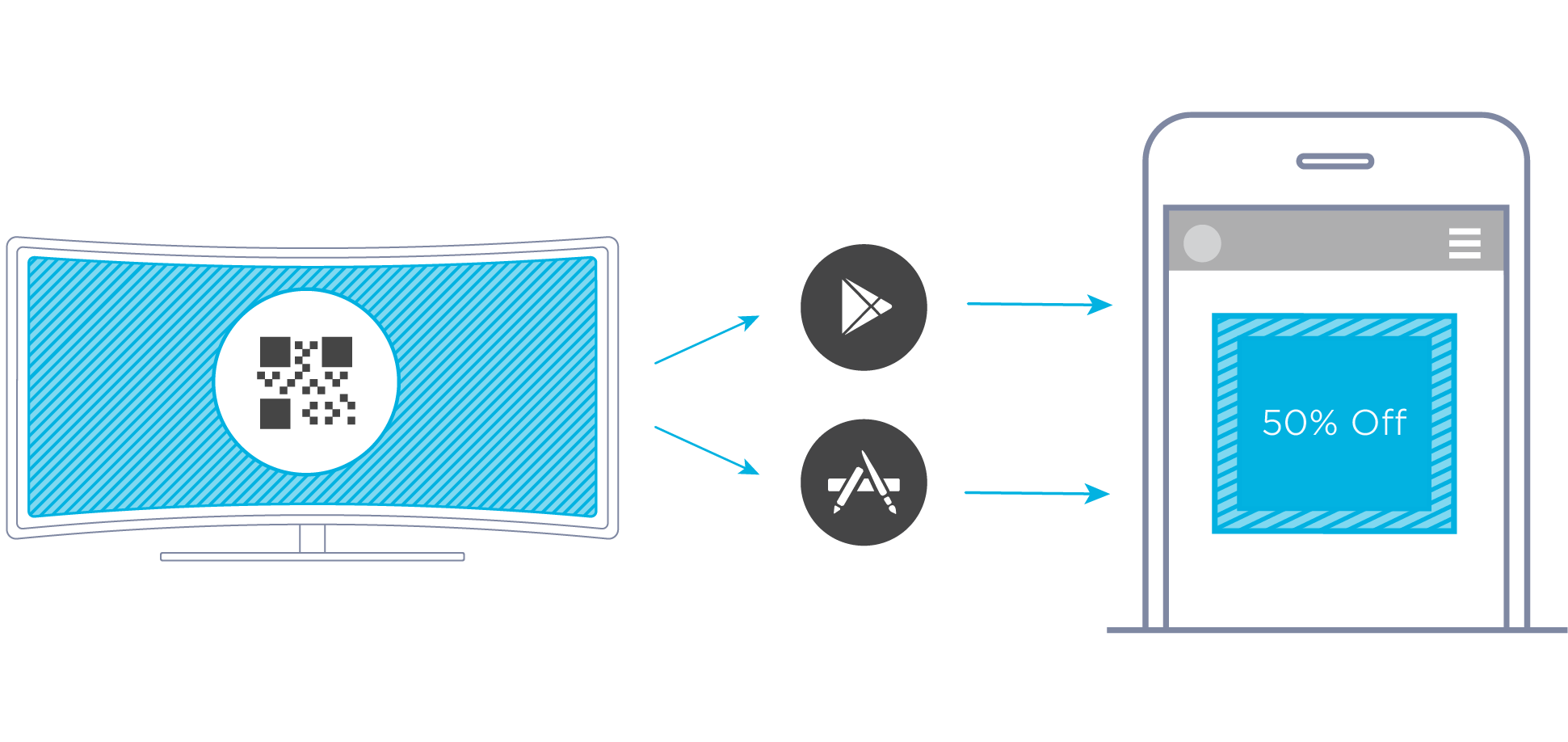 Built-In Platform Detection
Viewer devices are auto-recognized, ensuring dynamic routing to the appropriate application or app store for download.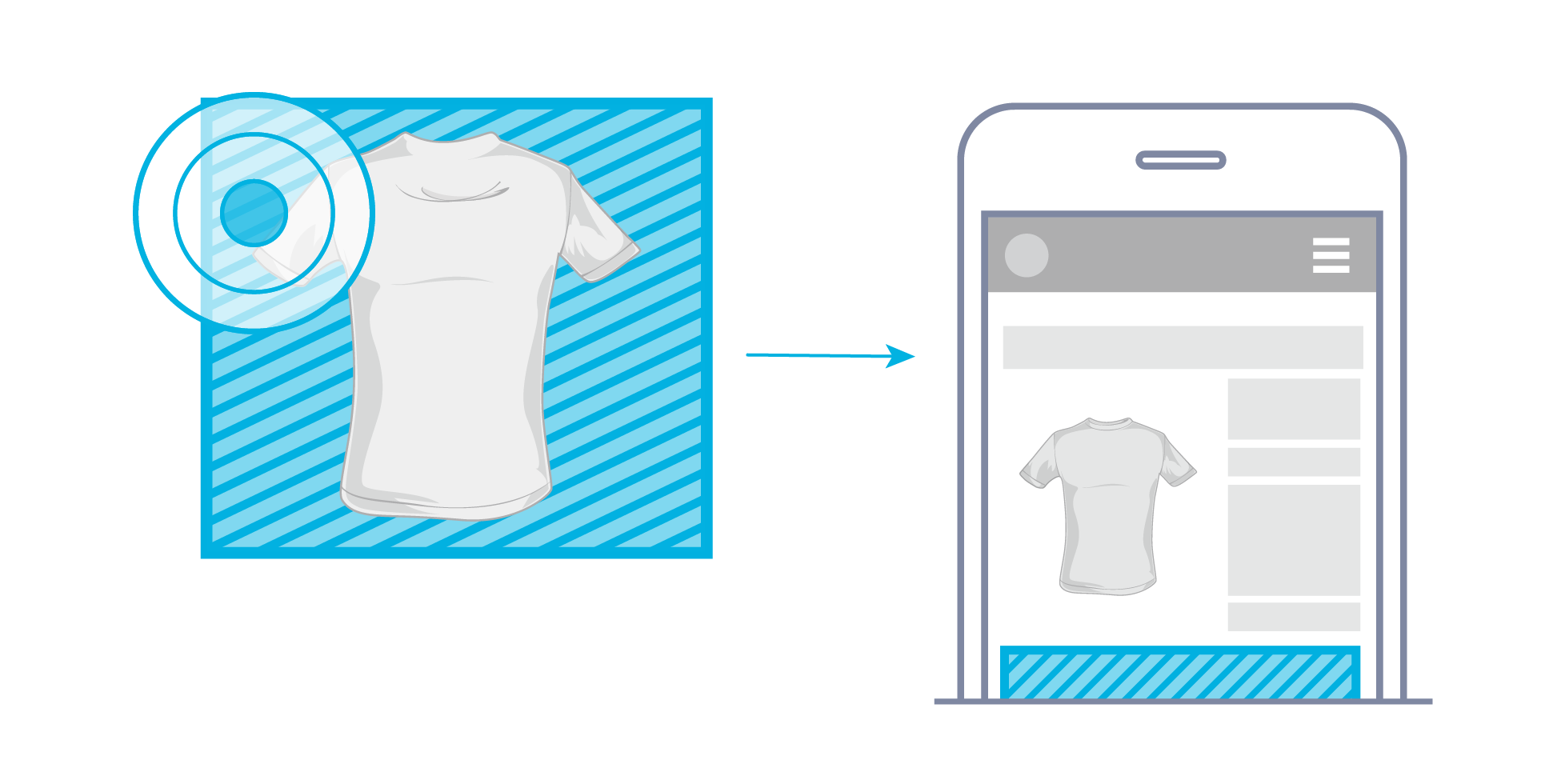 Dynamic Deep Linking
Connect consumers with personalized in-app experiences, ensuring friction-free journeys to the desired conversion event.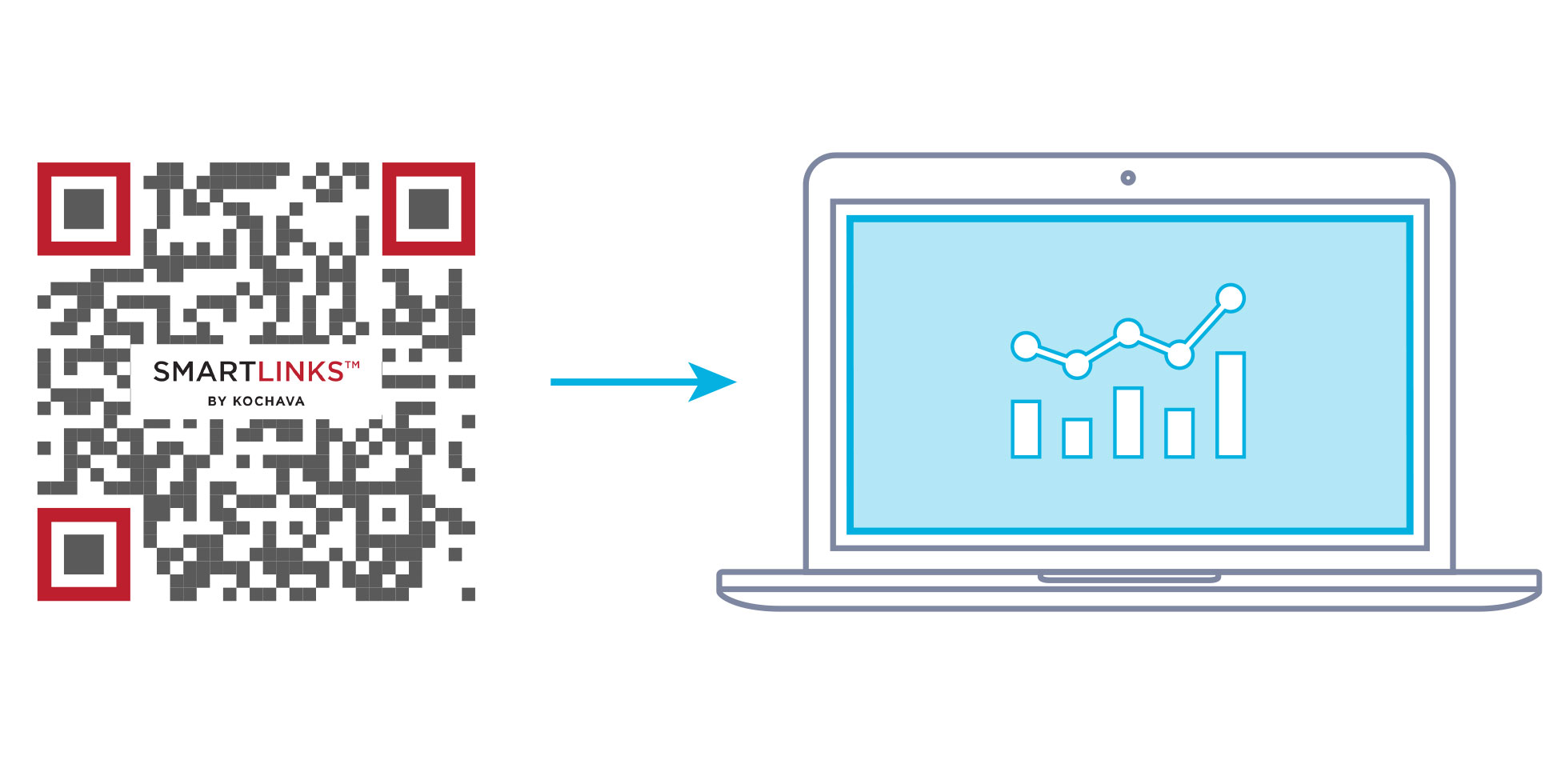 Real-Time Analytics
Instantly visualize campaign performance and see every scan in real-time across our enterprise analytics suite.
Do More With SmartLinks™ for TV
Connect consumers to dynamic content
Reach performance goals more efficiently
Boost return on investment (ROI)