The best in mobile audience targeting at your fingertips
The Collective brings top Publishers and savvy Advertisers together for the most efficient audience targeting in the mobile industry. Kochava, in collaboration with Appia, AdXcel, Altrooz and Liquid, is excited to announce the largest and first-ever collection of cross-publisher mobile audiences.
---
How it Works

Advertisers create segments via the Audience API by querying the billions of devices within The Collective and its robust data model. These segments are then matched to the best The Collective media sources.



---
Matching Audiences For Advertisers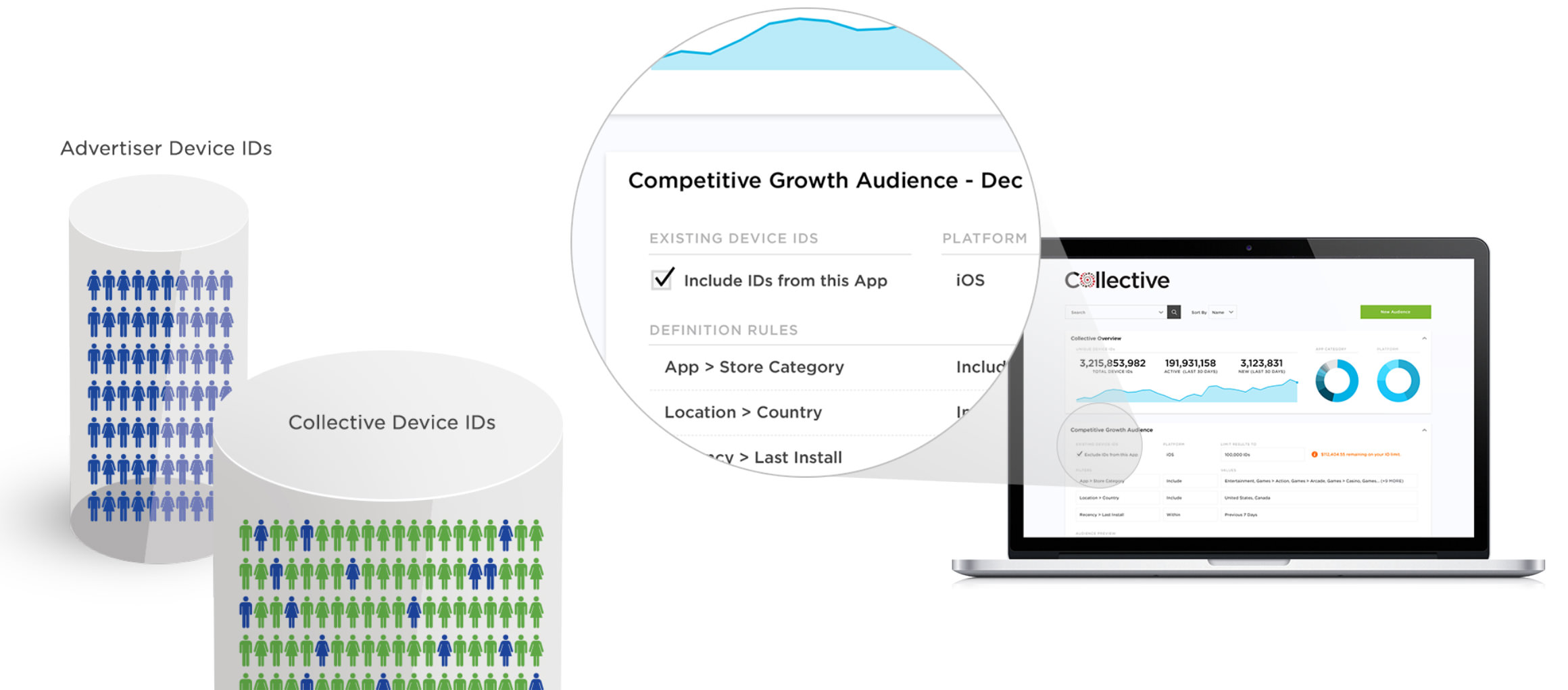 ---
Build a Custom Audience or Choose a Seed Audience
1. Create Custom Audiences Based on Broad User Profiles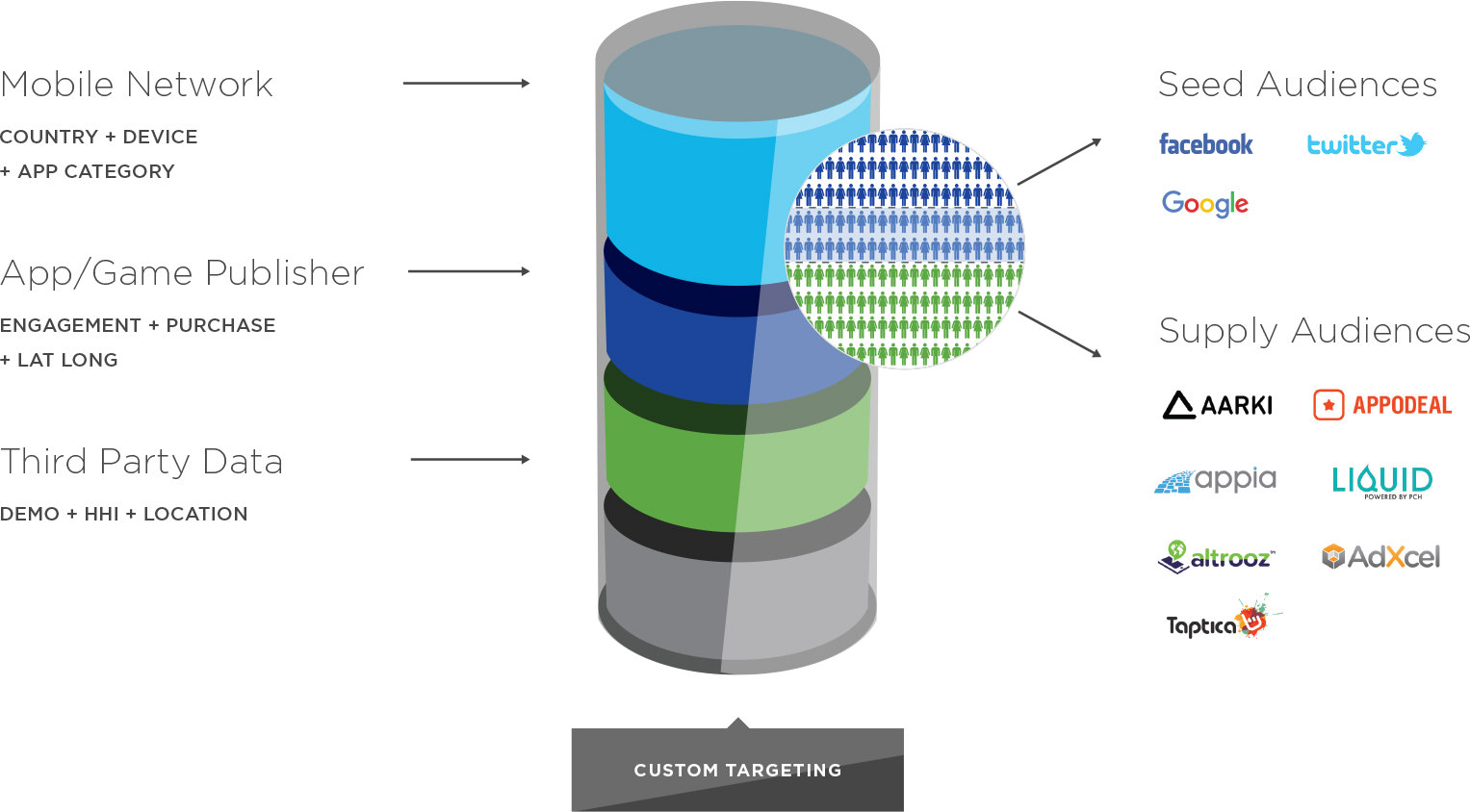 2. Select a High-Value Audience as a Lookalike Seed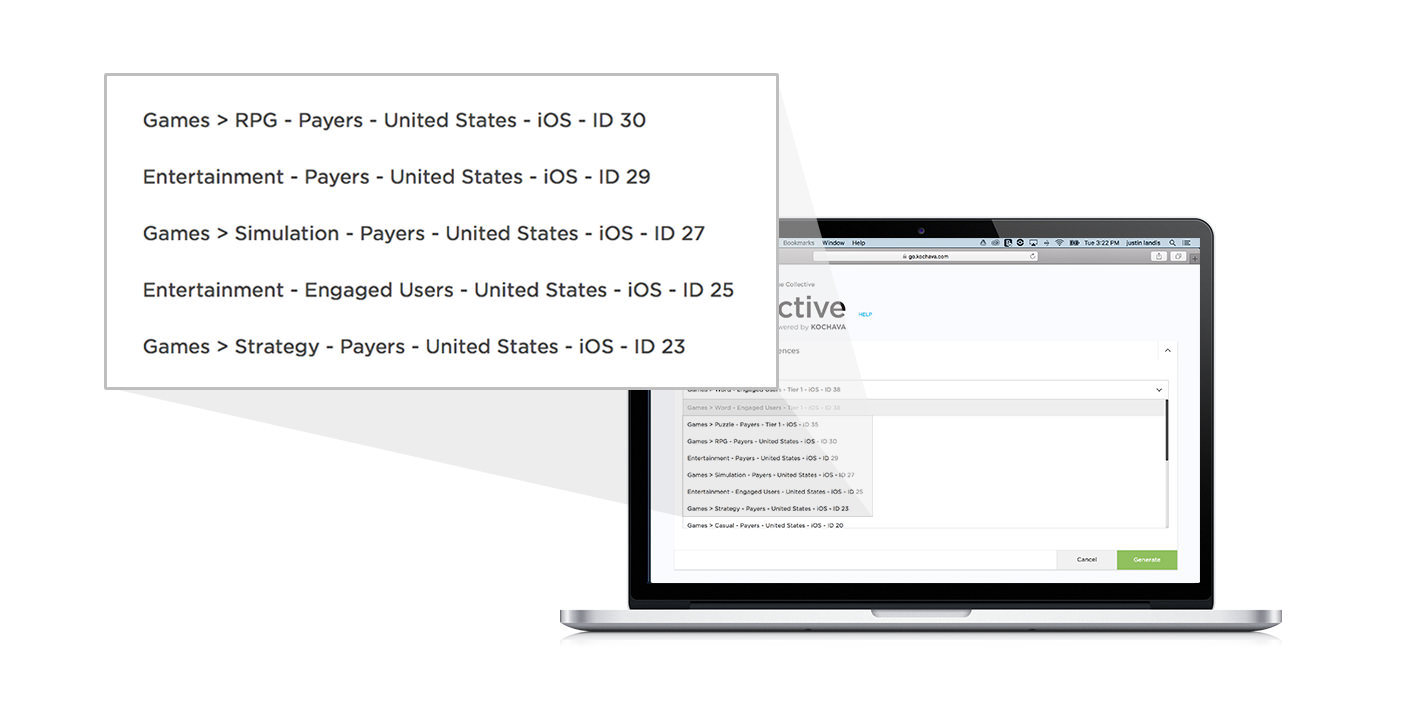 ---
Reaching The Users Through New Channels

User segments shared into advertisers accounts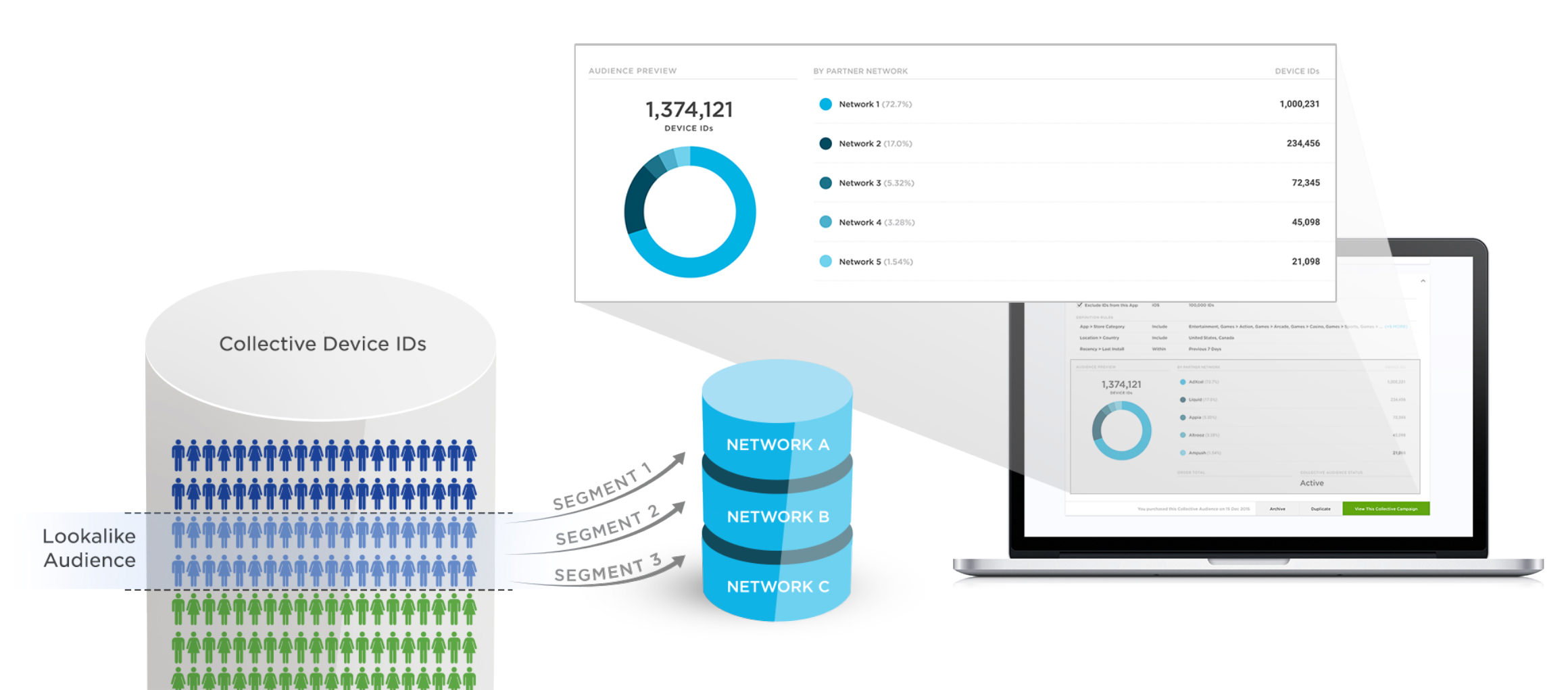 ---
Leverage The Collective Data Model
You have access to more contextual data about each user through The Collective.
Define your segment by a comprehensive selection of criteria.
The Collective model includes device, campaign, and app-level data.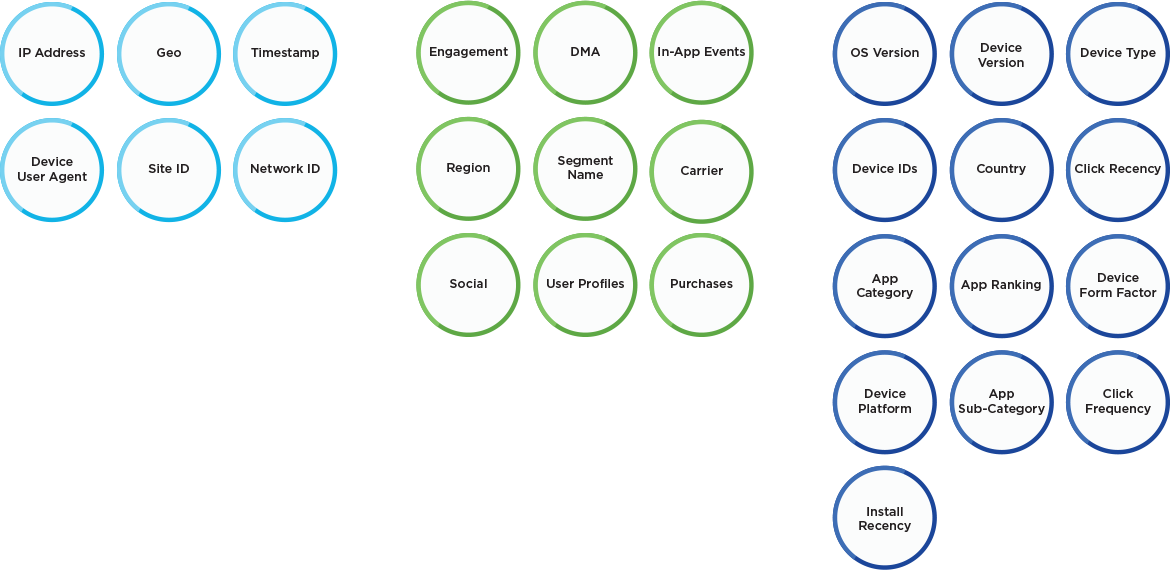 ---
Footprint of The Collective

---
Take the next step!