Kochava Traffic Verifier is the first real-time fraud mitigation tool available to mobile advertisers and is part of an easy-to-use yet sophisticated toolset for ensuring that only qualified traffic makes it through the flow from impression to install.



With the Kochava Traffic Verifier, advertisers have a fraud abatement tool where they define specific criteria for campaign traffic and receive real-time feedback to understand the efficacy of their targeting based on traffic goals. The advertiser controls whether the unverified traffic should be considered for attribution, delivered as a postback, and whether to append additional meta data that explains what traffic rule was violated.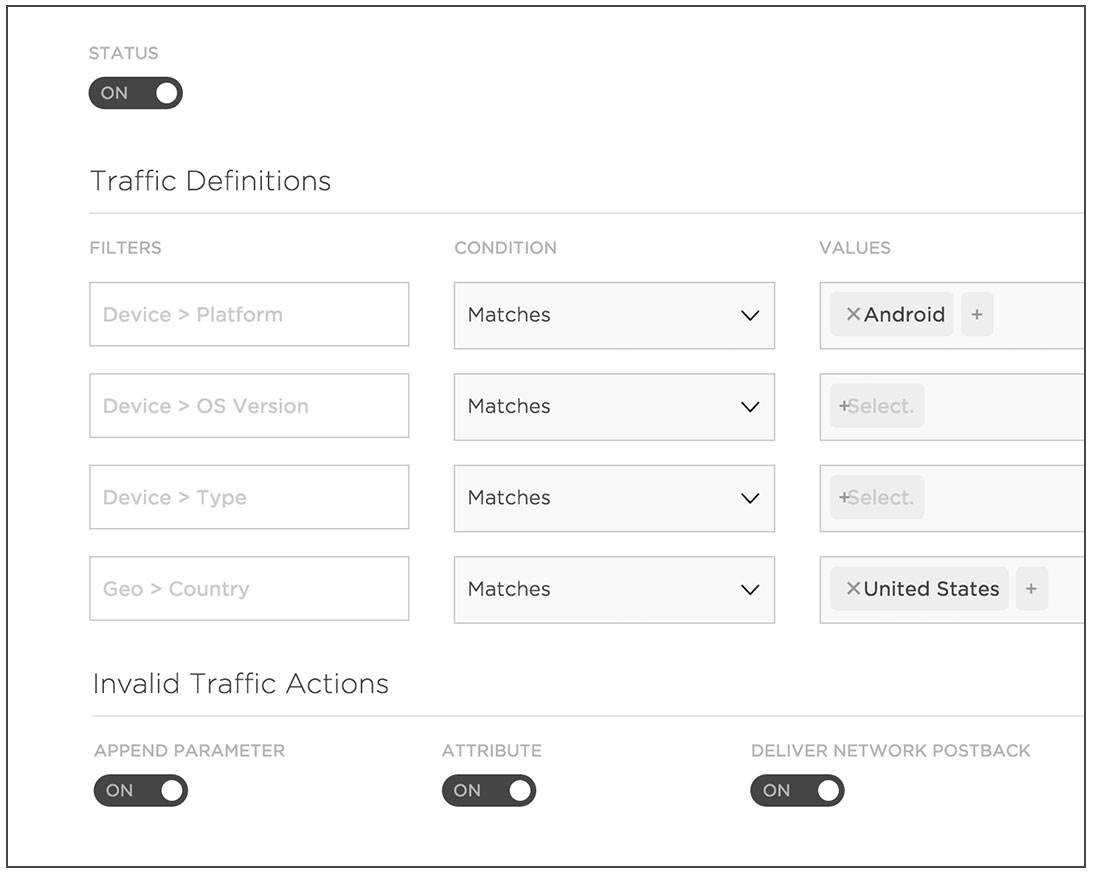 This is the first and only real-time tool to ensure that your traffic meets your specifications. Find out more about our Fraud Detection
here
.
Take the next step!