Powering Data-Driven Product Development for ADT



ADT is a leading provider of security and automation solutions. Ranked as the #1 Smart Home Security Provider, ADT offers many ways to help protect customers by delivering lifestyle-driven solutions via professionally installed, do-it-yourself, mobile and digital-based offerings for residential, small business and larger commercial customers. Launched in Q1 2020, SoSecure by ADT is a mobile app that extends security and peace of mind beyond the home, protecting consumers on the go.
CHALLENGE
With SoSecure, ADT ventured out beyond their existing companion apps designed to complement their home and business protection services. The ADT team wanted to put data in the driver's seat and allow user engagement to drive product development decisions. To ensure that the mobile experience they built matched what consumers wanted, rather than what ADT thought they wanted, the team needed in-depth measurement data.
SOLUTION
Kochava measurement was integrated into the SoSecure by ADT app, enabling ADT developers to track over 50 engagement events within the app after install including: Account Created, Tutorial Complete, Guardian Added, SOS, and more. This provided detailed analytics on user behavior throughout the entire engagement funnel as well as the common journey paths taken by their customers.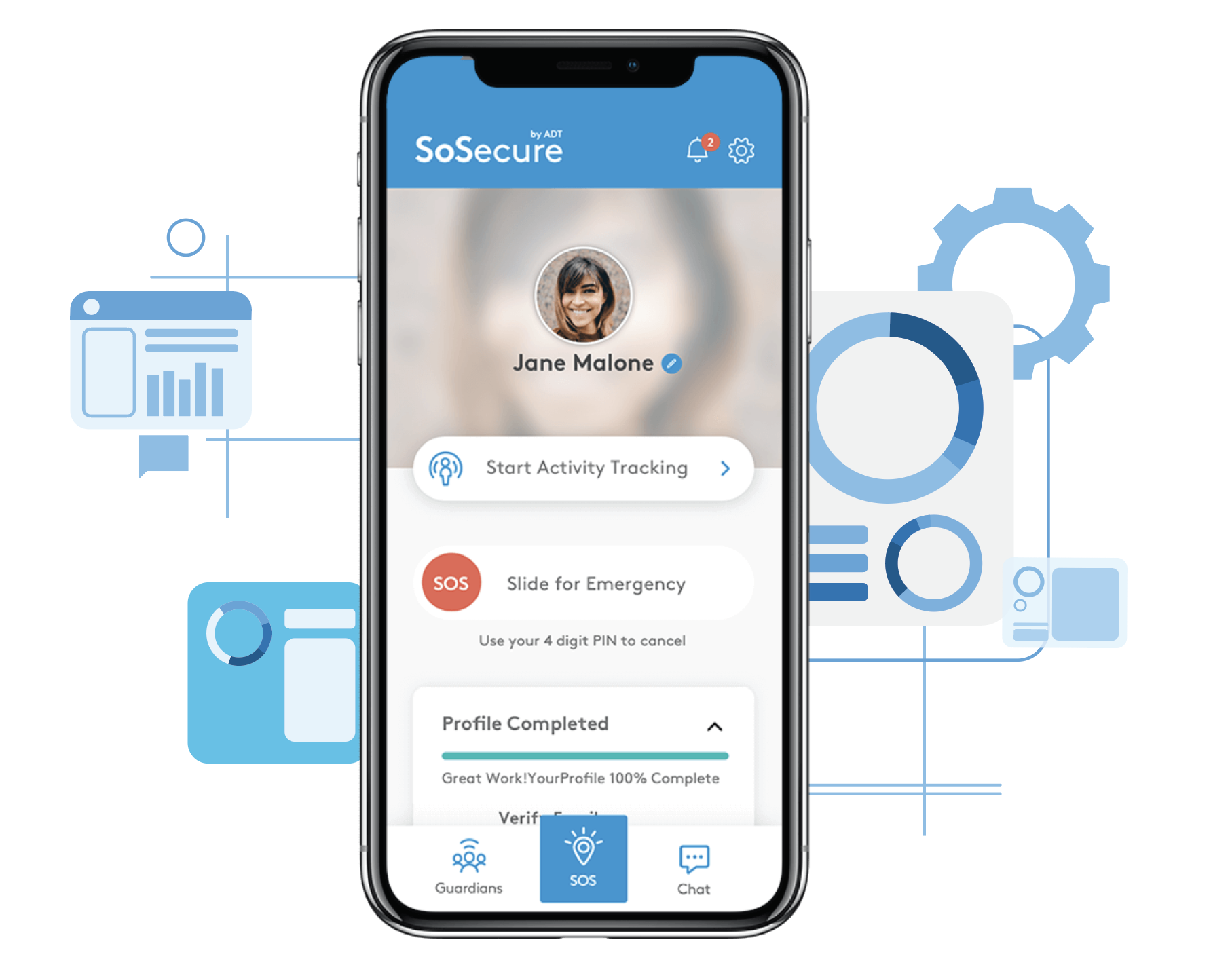 IMPACT
The detailed measurement data from Kochava helped ADT understand what features consumers engaged with most and when. They also identified drop-off points and friction within the engagement funnel. The team used this data to optimize the user experience and focus development resources where they mattered most.

"We wanted to provide service through our app but also needed to know how consumers were using it. With Kochava, we could visualize drop-off points to optimize the user experience every step of the way."
— Maria Colespring, Director, GTM New Business & Emerging Markets, ADT
This use case is one example of the impact of Kochava solutions for advertisers. Kochava makes no guarantee of individual results.