Case Study: Improve Retention With Predictive Churn Modeling
VERTICAL: TELEVISION AND MOVIE STREAMING SUBSCRIPTION SERVICE | SOLUTION: PREDICTIVE CHURN MODELING | DOWNLOAD PDF


PROBLEM
A content-streaming service was averaging approximately 350K new users a month, but retention rates were low, less than 7%. The marketing team wanted to improve retention and drive more users to convert through their pay wall to become paid subscribers.
SOLUTION
By enabling predictive churn modeling within the Kochava platform, machine learning analyzed user engagement for the first seven days post-install and accurately predicted the likelihood of users to churn (abandon the app) within the next 30 days. Users with high and medium-high churn likelihood scores were segmented into a dynamic audience and targeted with a special offer via a push message campaign. The marketing team composed several different message segments and used Kochava's automated A/B/n testing to prioritize the highest performing segments.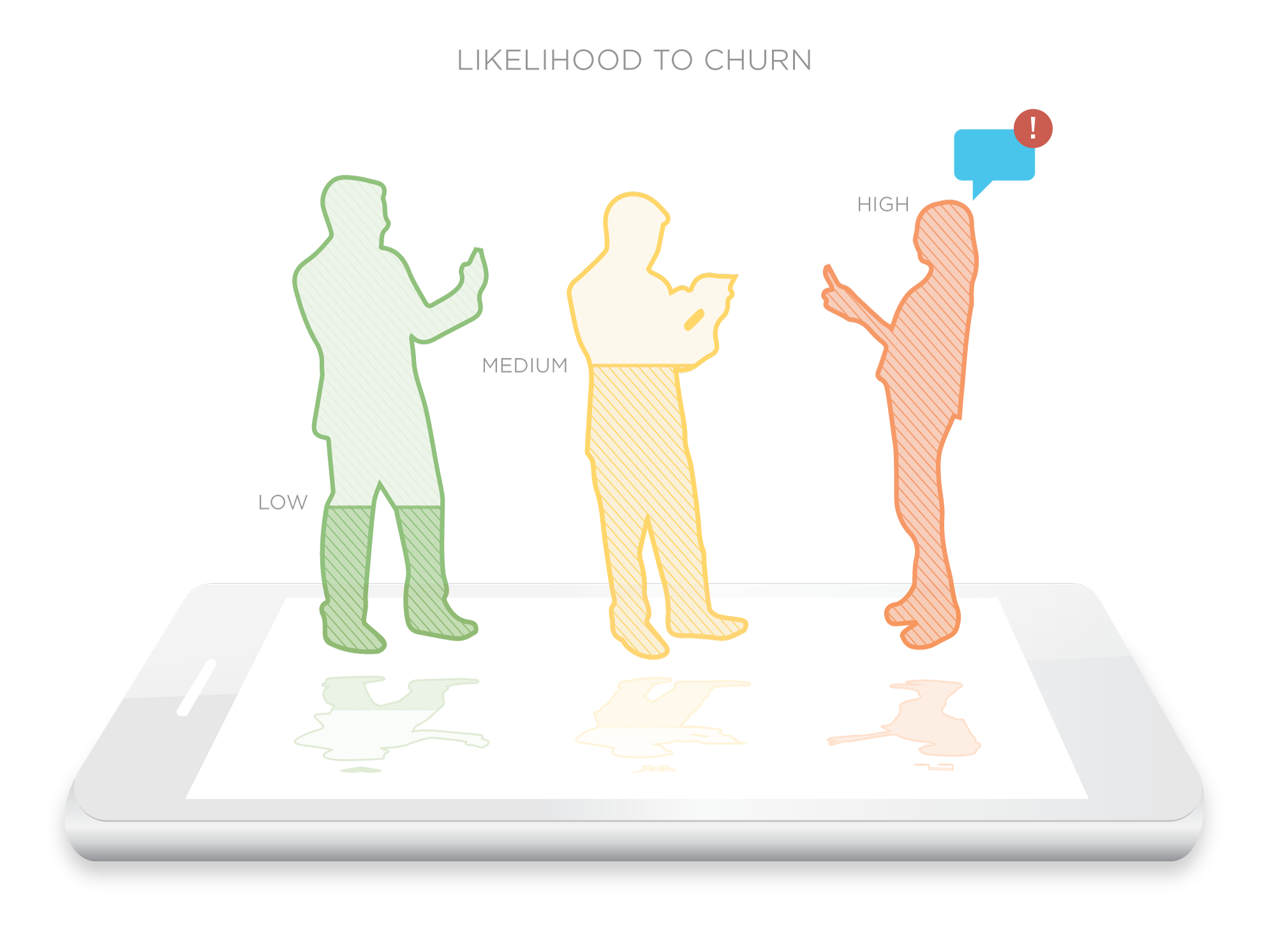 IMPACT
After one month, the company saw a 3X boost in user retention rates. Higher retention overall drove an 11% increase in paid subscriptions, resulting in a $56K increase in monthly revenue. The marketing team, pleased with the results of the test, has set up automated audience segmentation on the predicted churn scores and uses it for a dynamic, always-on push message campaign to drive growth.
Preventing churn is more cost effective than continuously searching for new users.
This use case is one example of the impact of Kochava solutions for advertisers. Kochava makes no guarantee of individual results.