Boosting Pizza Sales Through Mobile



Donatos is a regional pizza franchise with a pizza delivery service app for both iOS and Android devices. The Donatos app allows customers to order signature pizzas, customize orders, and save past order information for easy and quick reordering.
CHALLENGE
As a beloved pizza chain, Donatos launched a mobile app to boost engagement with their patrons, offering easy access to menu promotions, and streamlining the ordering process. The team wanted to have more insights into app installs and in-app orders, to understand what factors drove repeat customers. This data would help them improve overall sales.
SOLUTION
Donatos integrated the Kochava software development kit (SDK) into both their apps and gained insights into the user journey of their patrons as they work their way through the ordering process. Their team was able to see who registered for an account versus who checked out as a guest to  optimize the registration process accordingly. In addition, seeing which menu items were most popular among different segments of app users enabled them to tailor more enticing promotional offers.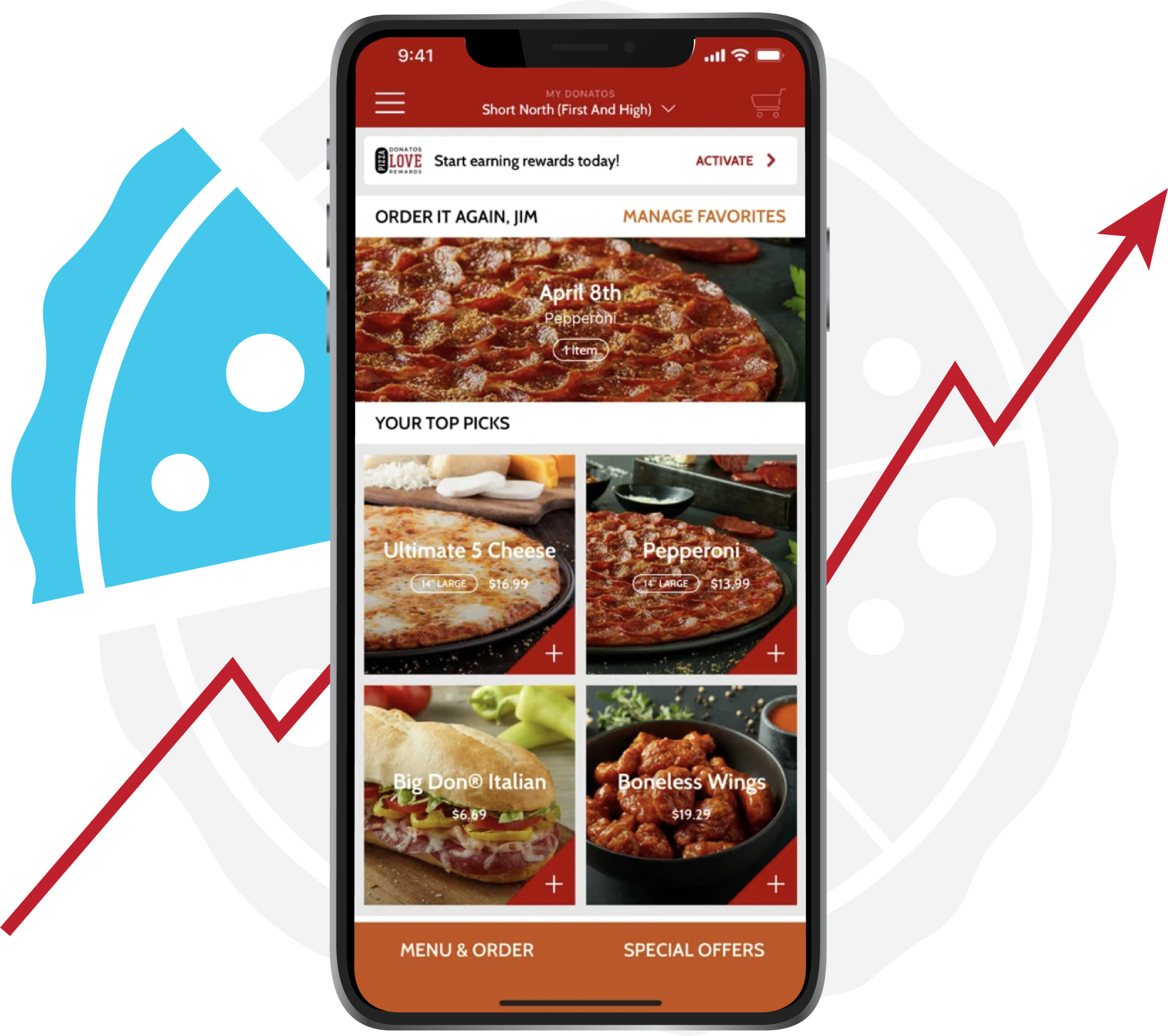 IMPACT
With the new insights gleaned from the app engagement data gathered by Kochava, Donatos created a rewards program to encourage patrons to create a profile and earn points that can be redeemed for discounts on pizzas and more. Over 90 days they increased the purchase rate by almost 8%, increased order revenue by 34%, and boosted installs by over 27%.
This use case is one example of the impact of Kochava solutions for advertisers. Kochava makes no guarantee of individual results.