Leading Outdoor Advertising Company Delivers Incremental Lift Measured by Kochava
VERTICAL: FOOD & DRINK | SOLUTION: MEDIALIFT™, FOUNDRY, OOH MEASUREMENT


CHALLENGE
A top food and drink delivery service wanted to boost in-app order revenue through an out-of-home (OOH) campaign with one of the top outdoor advertising companies. The campaign spanned over 140 billboards across major designated market areas (DMAs) in the southeast United States and the marketing team wanted to understand the incremental lift driven by the effort.
SOLUTION
The outdoor advertising agency partnered with Kochava Foundry™ to leverage Kochava MediaLift™ solutions and provide an independent incremental lift measurement for the campaign. Kochava onboarded OOH billboard exposure data to log devices that came into the viewable range of the billboards during the timeframe of the campaign run.
Devices exposed to the campaign were then analyzed against new and repeat order transactions within the delivery service's mobile apps.
To eliminate unwanted bias in the incremental lift calculations, MediaLift™'s proprietary device scoring technology was utilized to model a forensic control group of like devices from amongst the billions of device profiles. These devices were not exposed to the OOH campaign in any way. Performance lift was calculated by analytics the exposed devices against the modeled forensic control.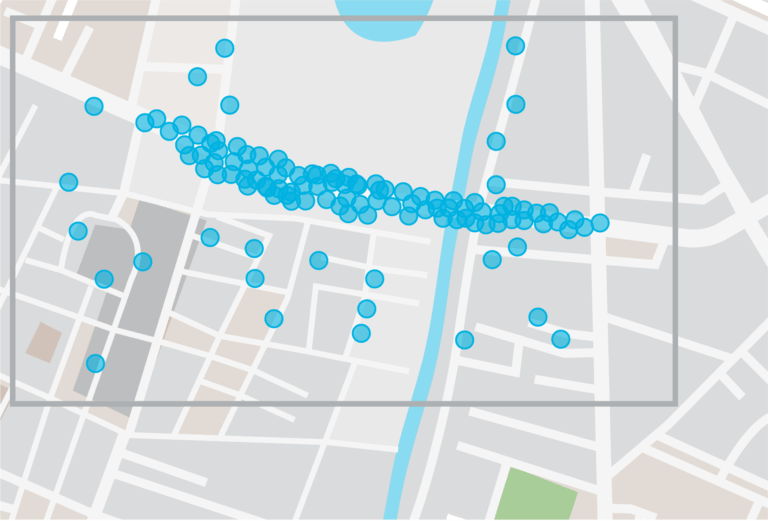 IMPACT
Kochava Foundry™ analyzed over 740k billboard exposures and 200k+ devices across multiple DMAs. The resulting analysis proved the outdoor advertising company's campaign drove a 31% lift in first-time orders and an even greater lift in repeat orders. The data helped the outdoor advertising company and the food delivery service understand the optimal billboard exposure frequency as well as the highest performing DMAs, providing valuable insights to optimize future campaigns.
This use case is one example of the impact of Kochava solutions for advertisers. Kochava makes no guarantee of individual results.