Accelerating App Installs Through Deep Linking Technology
VERTICAL: FOOD & DRINK | SOLUTION: LINKS
Over 60 days, the iOS smart banner drove:



McAlister's Deli, a quick service restaurant (QSR), offers a range of fast, casual food to their customers. Their app and website allows customers to order food in advance and can choose from among curbside pickup, tableside, or delivery options. They also offer an enticing rewards program for registered customers.
CHALLENGE
McAlister's needed a way to connect their web visitors to their mobile app to encourage repeat orders though their app's simple on-demand ordering functionality.
SOLUTION
By utilizing Kochava deep linking technology, McAlister's can seamlessly take their web users to the Apple Store or Google Play Store to download the app if it is not installed or open the app if it is installed. McAlister's employed iOS smart banners on their website as well as deep links throughout other webpages to achieve a seamless customer experience for their users.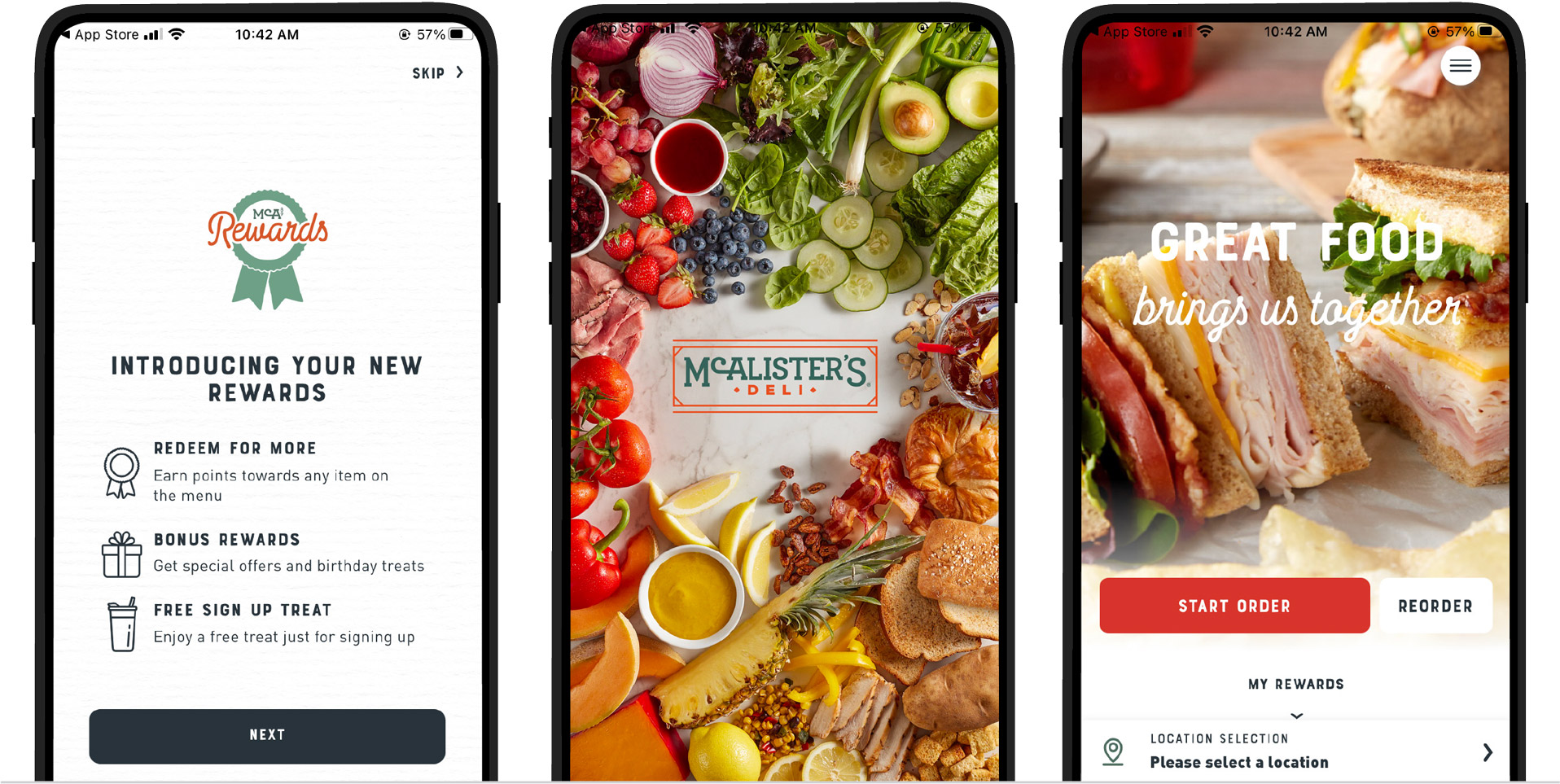 IMPACT
McAlister's marketing team was able to increase app installs by providing their customers with an easy way to go from online web ordering to in-app ordering. Their app creates a better ordering experience which results in more purchases and higher lifetime value (LTV) from their customers. Being able to smoothly take customers from one platform to another has increased their conversion rates and customer loyalty.
This use case is one example of the impact of Kochava solutions for advertisers. Kochava makes no guarantee of individual results.