Spotify Drives Incremental Lift for McDonald's with Custom Campaign Strategy
VERTICAL: Streaming & QSR | SOLUTION: Kochava Foundry, MediaLift



McDonald's Australia partnered with Spotify to explore customer streaming behaviors in order to improve campaign targeting to increase engagement and conversions in the MyMacca's app. The data empowered the Spotify Research team to perform custom behavioral analysis and segment users into a variety of key target audiences (Gen Z, Families, Families in Car, etc.) for campaign activation.
Challenge
Spotify ran a multi-media campaign for McDonald's, targeting the audience segments curated from the custom behavioral analysis. Spotify users were served a combination of audio, video, and creative display ads for McDonald's.
With millions of impressions delivered, McDonald's needed to understand the incremental lift impact of the Spotify campaign strategy on conversions in the MyMacca's Rewards app.
Solution
McDonald's looked to Kochava, the mobile measurement partner (MMP) trusted for monitoring performance of their mobile app properties worldwide. McDonald's Australia leverages the Kochava platform to measure installs and in-app events (including Registrations and Orders) within the MyMacca's app.
To assess the true incremental lift of this customized Spotify campaign strategy, Kochava's internal team of data scientists and analysts, Kochava Foundry, dissected the Spotify campaign impression data and holistic MyMacca's app activity data. Leveraging proprietary methodologies, Kochava Foundry segmented the test group exposed to the campaign and then modeled a forensic control group of lookalike users who were not touched by the campaign. Differences in down-funnel conversion performance within the MyMacca's app were analyzed between the test group and modeled control group to determine the incrementality of the campaign.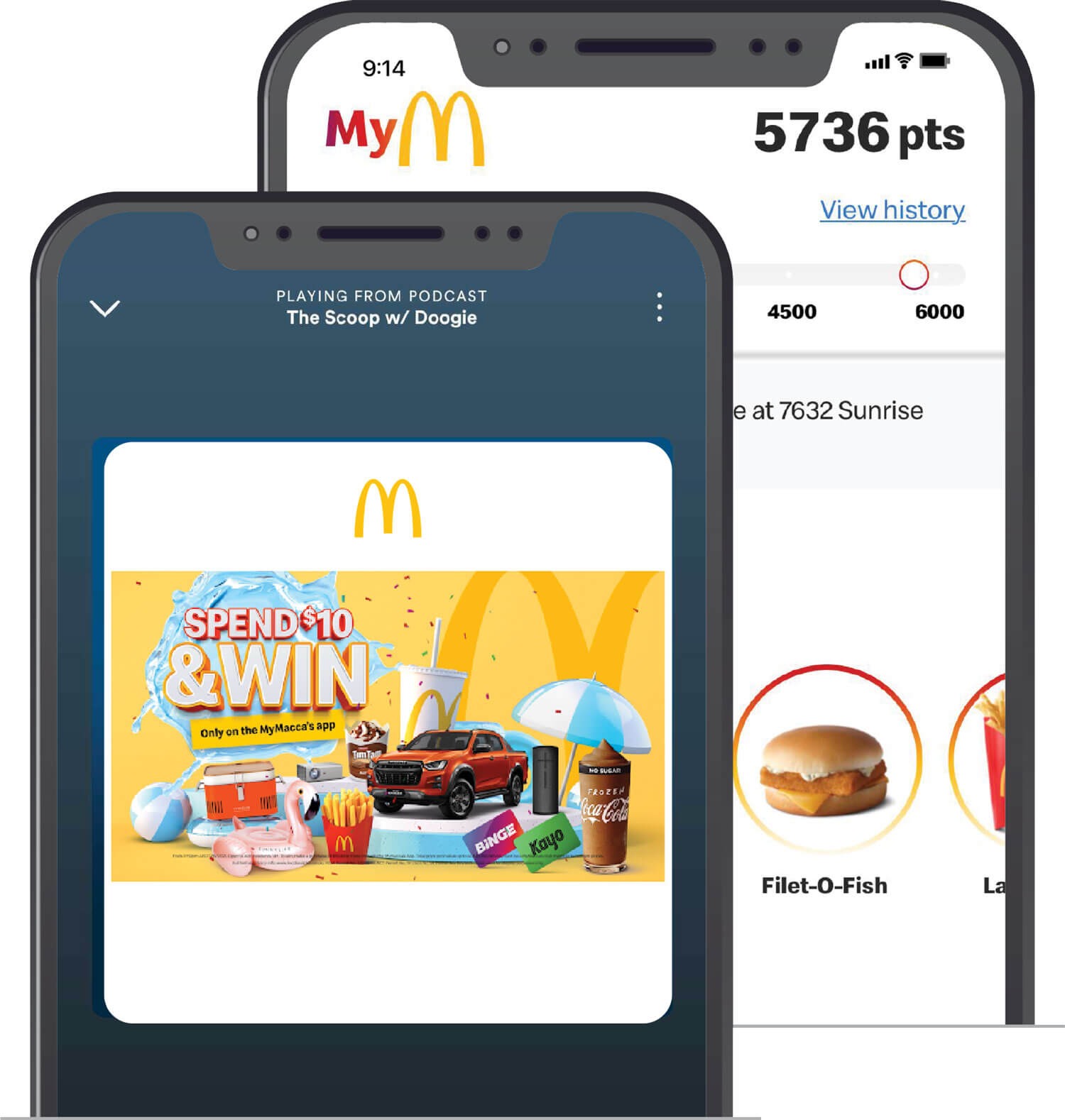 Impact
The MediaLift study by Kochava Foundry demonstrated that the custom Spotify campaign produced positive incremental lift in driving new rewards registrations and overall food and drink orders in the MyMacca's app. Nuances were also observed in performance response across target audiences, with Gen Z and Families significantly outperforming. Additional insights were uncovered related to creative exposure variations (video overlay, audio, display) and impression frequency impact on performance. The collective learnings will inform ongoing campaigns for maximum performance as the joint partnership grows.
"This was such a uniquely tailored campaign strategy for McDonald's and we were thrilled Kochava Foundry was able to independently analyze the incremental impact of the effort."
– Advertiser Analytics Research Manager, Spotify Advertising
This use case is one example of the impact of Kochava solutions for advertisers. Kochava makes no guarantee of individual results.