Fanalytics: Understanding Football Fans with Real-Time Analytics
VERTICAL: SPORTS | SOLUTION: MEASUREMENT & ANALYTICS



With users all over the world, Tribuna is an omni-channel digital publisher that supports a library of sports team apps in a range of languages. These apps serve as a place for football (soccer) fans to stay up to date on sports stories, team stats, and games around the world.
CHALLENGE
Tribuna needed to understand how football fans engage with their portfolio of apps, covering teams from Manchester United, to the Reds in Liverpool, to Barcelona and beyond. They needed answers to questions like: What content are fans most interested in? How many daily and monthly active users does each team app have? And how many in-app ads are getting served to fans?
SOLUTION
Tribuna integrated Free App Analytics®, powered by Kochava, into all of their Android apps. This enabled Tribuna to measure app installs, registrations, content engagement, and ad views across their portfolio of apps all within one dashboard. They now have access to turnkey metrics, such as monthly active users (MAUs), daily active users (DAUs), events per user, and retention. Tribuna can also drill down within analytics to see what type of ads are viewed, banner or interstitial, and the total amount of ads viewed over any period of time. Additionally, Tribuna can identify what specific in-app content engages users and keeps them coming back for more.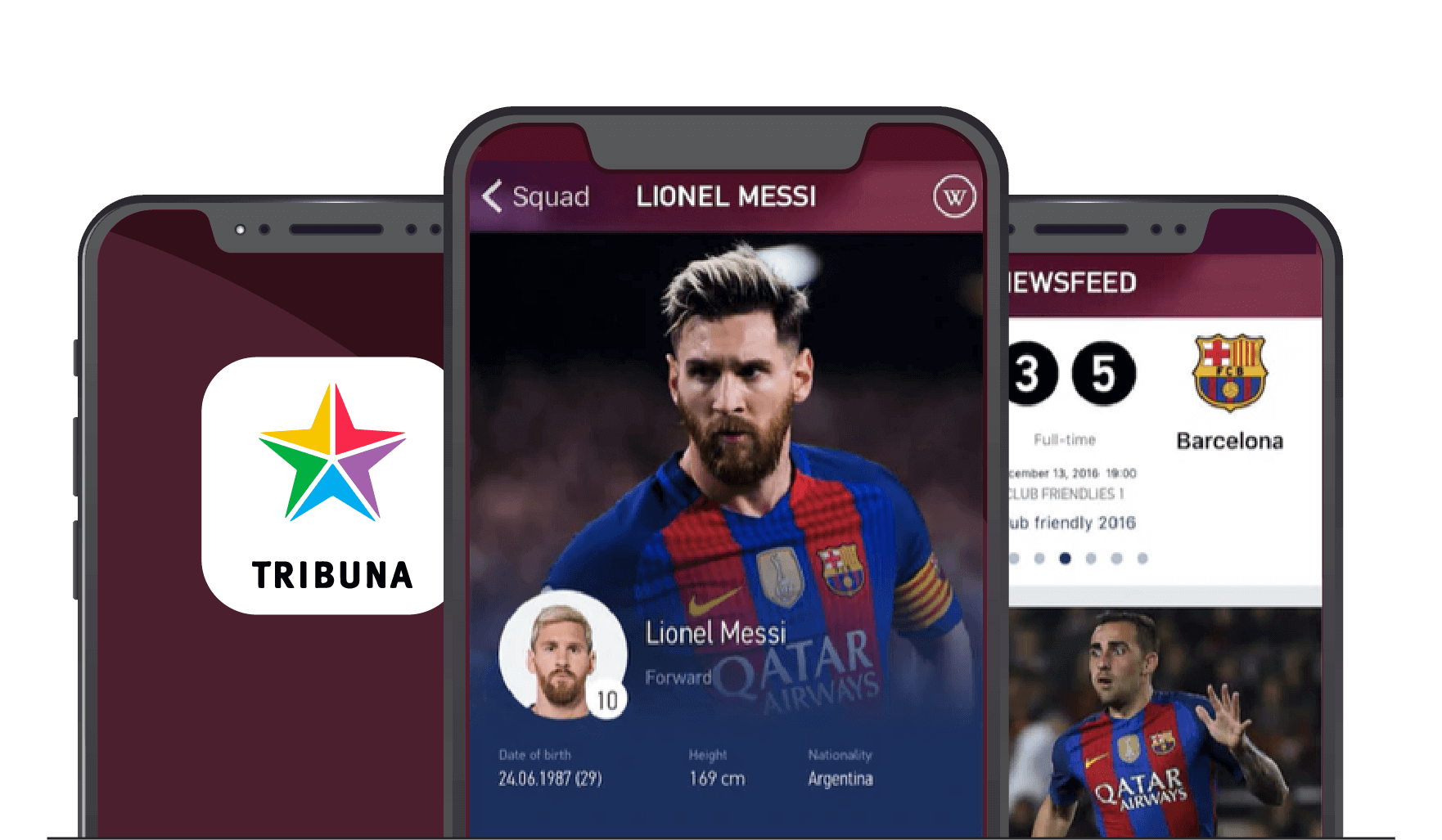 IMPACT
With this information, Tribuna understands what content is the most important to their users and provides them with more of what they want to see. Similarly, they are able to determine which apps have the most engagement, allowing them to focus their marketing and ad monetization efforts on the most popular apps, improving their average revenue per user (ARPU). Across 30 days, Tribuna analyzed over 40 million ad view events amongst more than 350k monthly active users (MAU).
This use case is one example of the impact of Kochava solutions for advertisers. Kochava makes no guarantee of individual results.