Aided by Kochava Experts, Uber Recovers Millions from Ad Fraud Scheme
VERTICAL: Ride-share | SOLUTION: Kochava FoundryTM Strategic Services

Started in 2009, Uber is the world's largest ride-sharing company and has innovated the mobility-as-a-service industry with its expanding service offerings such as Uber Eats, Uber for Business, Uber Freight, and more. 


Challenge
To drive growth for their ride-sharing business in both Uber Drivers and Uber Riders, the Uber marketing team spent millions of dollars on advertising campaigns with various agencies and advertising networks across a multi-year period. 
Uber had concerns about both ad fraud and brand safety. Most specifically they wanted to ensure their ads would not be displayed on publisher apps or websites with adult content or other controversial material. In an effort to protect themselves, Uber included legal clauses in their insertion order (IO) contracts with networks & agencies to require transparent reporting of all publisher site IDs where their ads would appear.
Although Uber's user acquisition campaigns seemed successful based on the performance reporting provided by their ad networks and agencies, the marketing team grew suspicious that the reported KPIs were simply too good to be true. Additionally, they were receiving a growing log of first-hand accounts from customers reporting Uber ads appearing on adult content sites and extreme news publications. Uber knew they needed to get to the bottom of what was going on, but to do so they needed help. 
Solution
Uber engaged the fraud solutions team at Kochava, based upon their reputation as the leading fraud experts in the mobile advertising industry and their history of serving Fortune 500 companies. An initial consultation with Kochava data scientists and fraud analysts confirmed the validity of the concerns from the Uber team – a deeper investigation was most certainly warranted. 
Uber officially hired Kochava to conduct an in-depth fraud audit. Over 58 billion transaction records were onboarded to Kochava's secure data lake for processing through Kochava's advanced, AI-driven fraud detection and mitigation suite.
The records included Uber app installs and events, impression and click logs from marketing campaigns across multiple ad networks & agencies, and much more. The data was vetted for the presence of fraud by Kochava's collection of over 24 distinct fraud detection methods. These methods utilize machine learning, pattern recognition, and other AI-driven modeling that sniff out ad fraud tactics including click flooding, install hijacking, site ID spoofing, and device ID reset fraud, among others.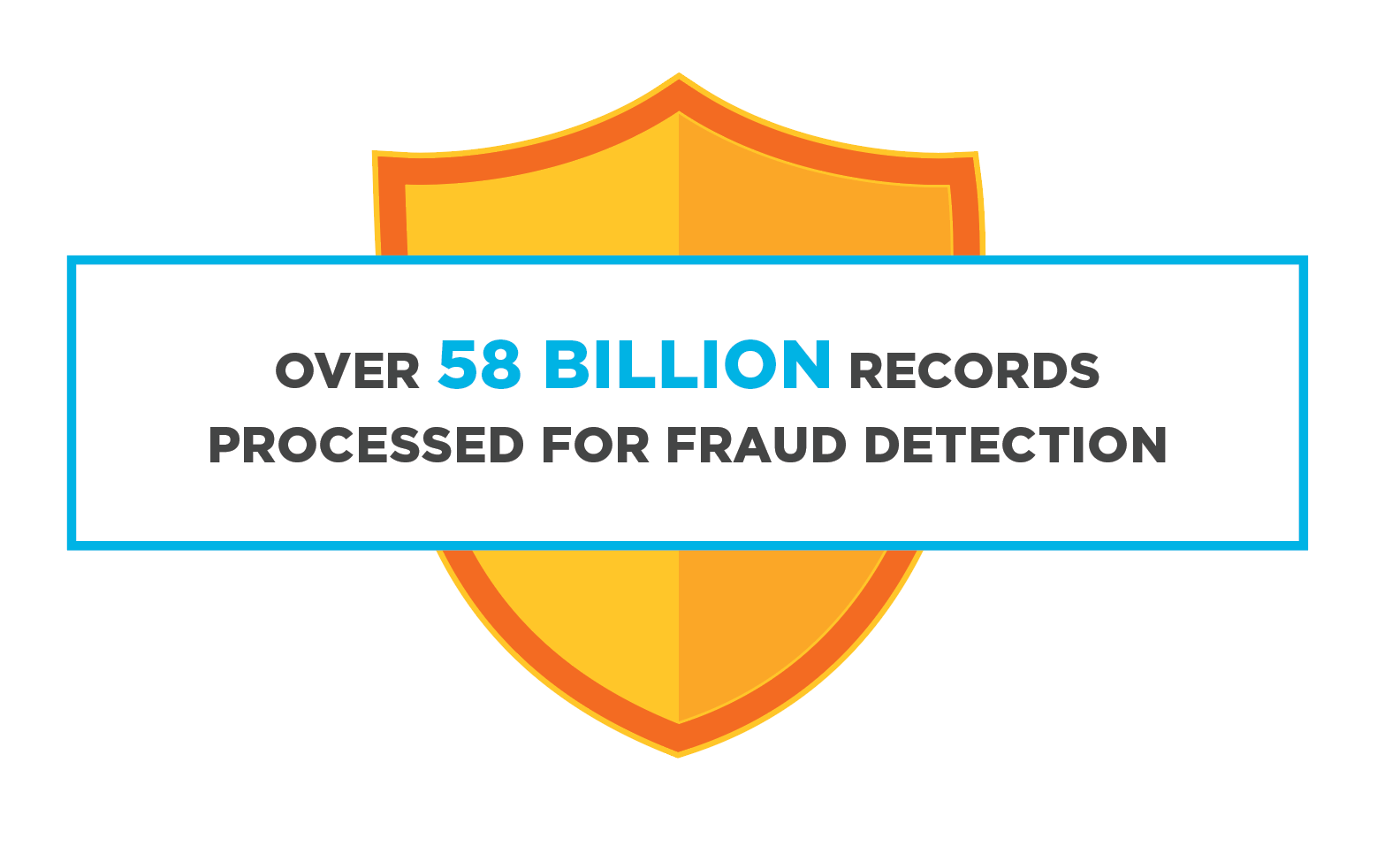 Impact
The Kochava fraud audit produced evidence of significant ad fraud and violation of the IO terms set forth by Uber across multiple ad networks and agencies. The financial impact of the audit's findings was significant enough to lead Uber to formally file lawsuits against multiple agencies and the ad networks they worked with. Uber's in-house counsel retained the services of Reed Smith, a globally renowned law firm, who called on Kochava as expert witnesses throughout significant law and motion practice relating to fraud and racketeering claims.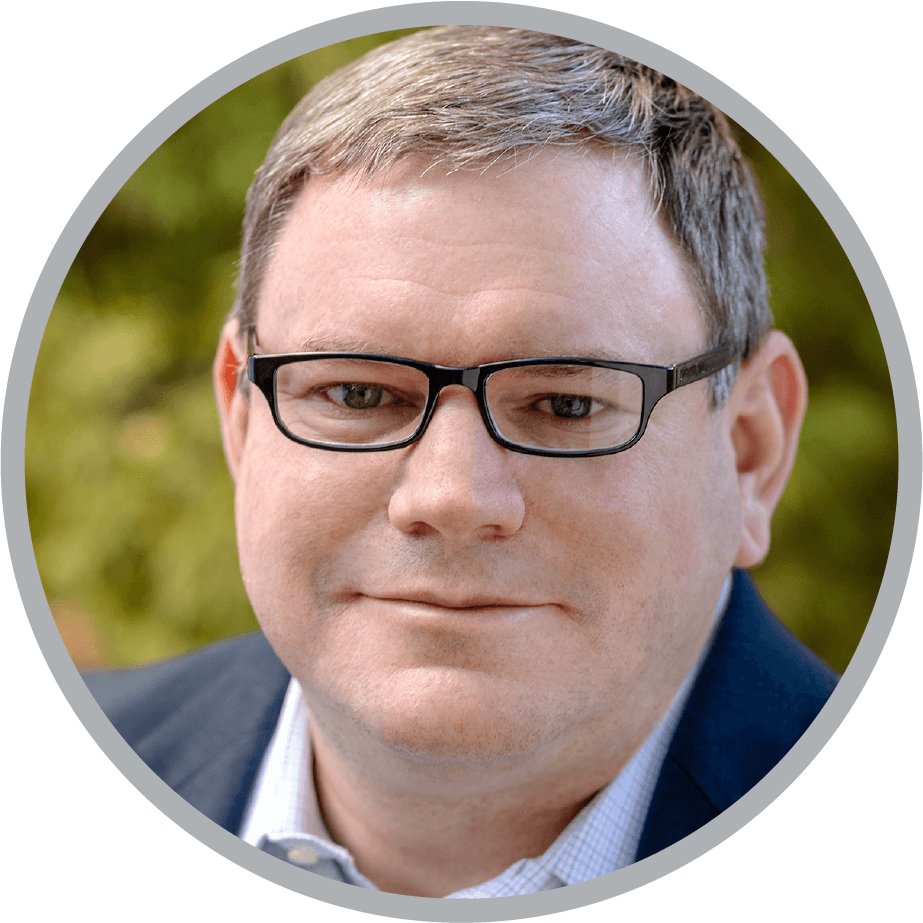 "Kochava's investigative fraud work was comprehensive and thorough. Their ability to illustrate the complex inner workings of digital ad fraud to the courtroom audience had a profound impact on the success of our litigation. Justice was served."
–Randall Haimovici, Associate General Counsel, Uber
With the investigative fraud audit and expert testimony provided by Kochava, Uber's in-house counsel and Reed Smith recovered over $6 million in damages from one lawsuit alone. Members of the team from Kochava, Uber, and Reed Smith spoke about the case and what it means for digital advertising to a standing room only audience at Mobile World Congress (MWC) 2022 in Barcelona.
If your KPIs seem too good to be true, trust your instincts. A Kochava fraud audit can help you reduce your fraud loss and clean up your traffic for better genuine performance.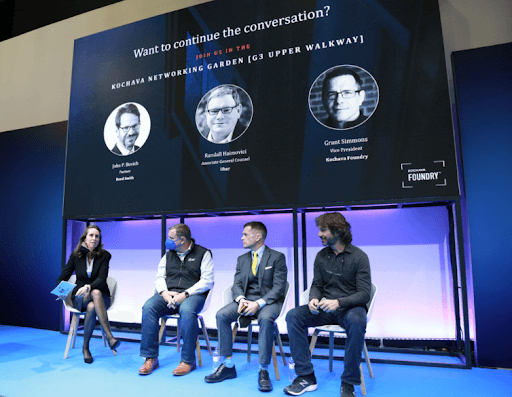 IMAGE: Grant Simmons, VP, Kochava Foundry (second from right) speaks on stage at Mobile World Congress (MWC) 2022 in Barcelona about Kochava's role in Uber's successful litigation. He is joined by Randall Haimovici, Associate General Counsel, Uber, and John P. Bovich, Partner, Reed Smith.
This use case is one example of the impact of Kochava solutions for publishers. Kochava makes no guarantee of individual results.