Univision Powers Voter Engagement with SmartLinksTM for TV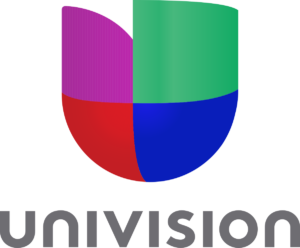 Univision, the leading Hispanic media company in the U.S., provides news, sports coverage, and entertainment across television, mobile, and other digital platforms. The company also has a streaming service, Univision Now, which is available on the web and through their app.
CHALLENGE
Univision's 2020 "Vota Conmigo" ("Vote with Me") campaign seeks to encourage voter registration and turnout in the upcoming U.S. presidential election. Univision wants to leverage the extensive reach of their media channels to mobilize their U.S. audience in four campaign phases spanning from July to November: voter registration, vote by mail, early voting, and get out the vote.
SOLUTION
Univision set up SmartLinksTM for TV, a deep linking technology powered by Kochava. They worked with the Kochava design team to create a custom-branded #VotaConmigo quick response (QR) code for deployment across their five major television channels: Univision, UniMás, Galavisión, TUDN, and El Rey Network. Univision viewers will be able to seamlessly scan the campaign QR code with their mobile device right from their television screen during Univision's public service announcements. Upon scanning, they will be dynamically linked to Univision's VotaConmigo portal where they can register to vote, learn about mail-in ballot options, and find out where they can vote early and on election day.
Univision will also leverage SmartLinks on social media, owned media, and their popular Latin music service, Uforia.
According to research by eMarketer,1 nearly 50% of all viewers are browsing online with a second device while watching TV. This "second-screen" trend provides a new dynamic for engaging consumers.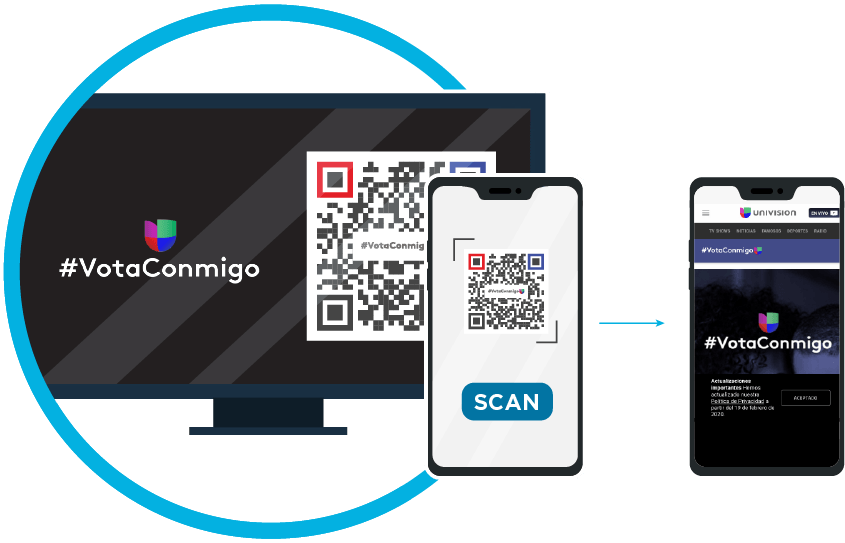 IMPACT
SmartLinksTM for TV enables Univision to engage millions of viewers with powerful calls-to-action while offering a seamless direct response mechanism for voters to take immediate action. Univision can instantly visualize their "Vota Conmigo" campaign performance with Kochava's real-time analytics suite with channel-level metrics. They can even apply cost-per-install (CPI) and cost-per-action (CPA) metrics to their historically offline marketing efforts and search efforts.
"We are very excited how SmartLinks™ for TV will allow us to engage the Univision audience in tracking the success of the Vota Conmigo campaign. The real-time measurability of the direct response rate is going to provide new levels of insight for optimizing our campaigns. We're excited to incorporate SmartLinks into both our digital and offline efforts."
—Alejandro Ramirez, Multi Platform Manager, Univision Communications
Learn how SmartLinks™ for TV can take your TV and
omnichannel campaigns to
the next level.
Contact Kochava Today
This use case is one example of the impact of Kochava solutions for advertisers. Kochava makes no guarantee of individual results.