Engagement, the Proven Path to Growth
Boost user retention and LTV with Kochava's built-in push technology.
Request a Demo
Launch push notification and SMS messaging campaigns based on in-app user behavior directly from your dashboard.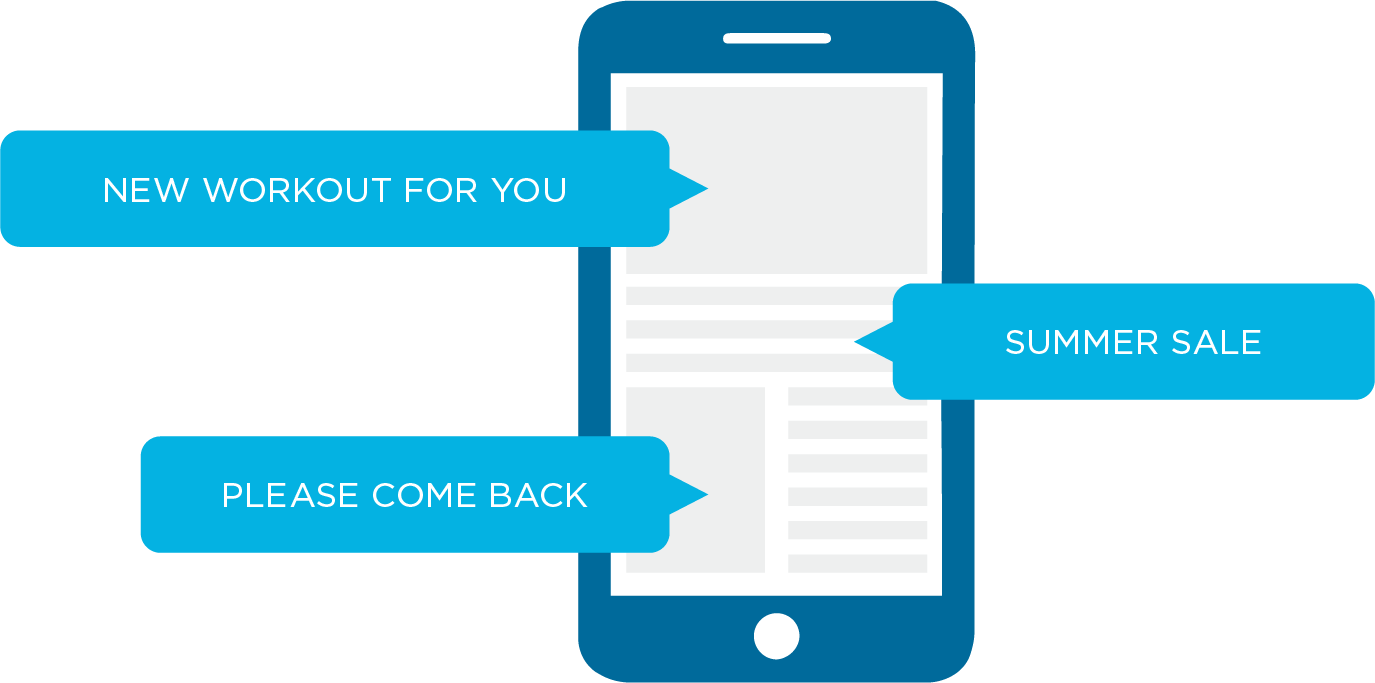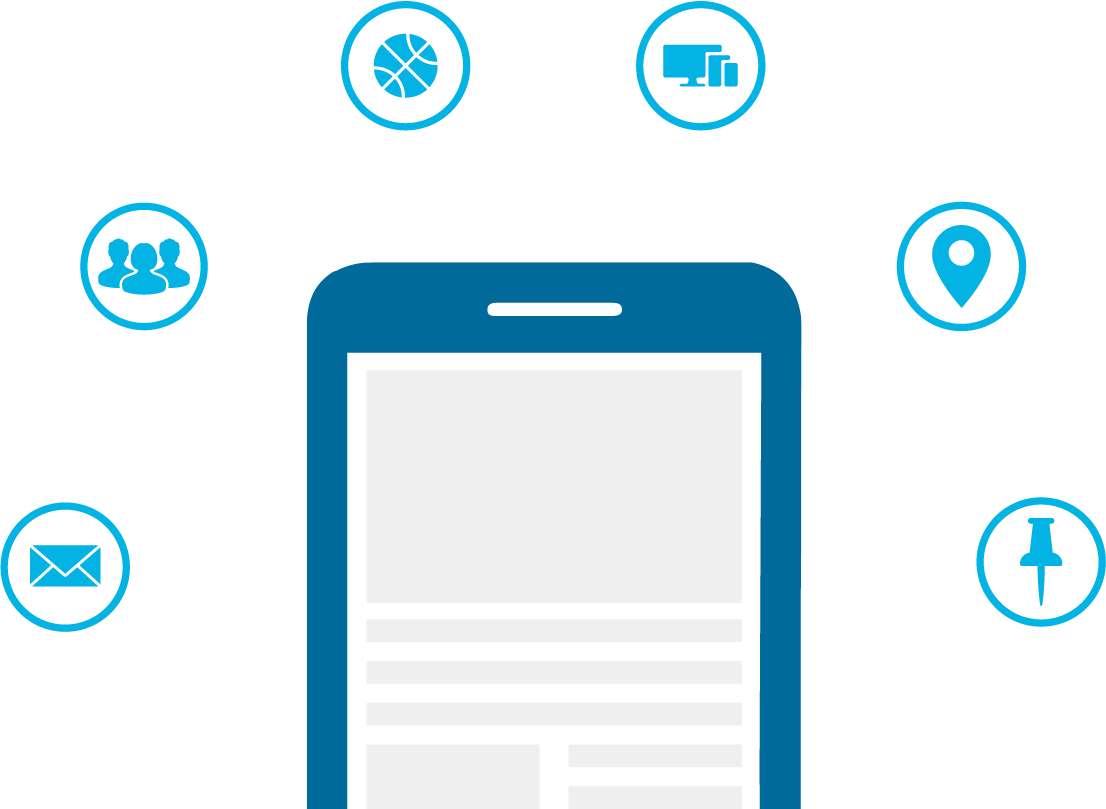 Leverage user behavior data paired with audiences segmented by language, geo, device type, and operating system to curate tailored specific messaging for in-app engagement campaigns growing retention and lifetime value (LTV).
Fight Brand Overload and User Churn
Utilize frequency levers in the platform to engage users at the right moment within their lifecycle limiting overall churn rates and increasing user retention.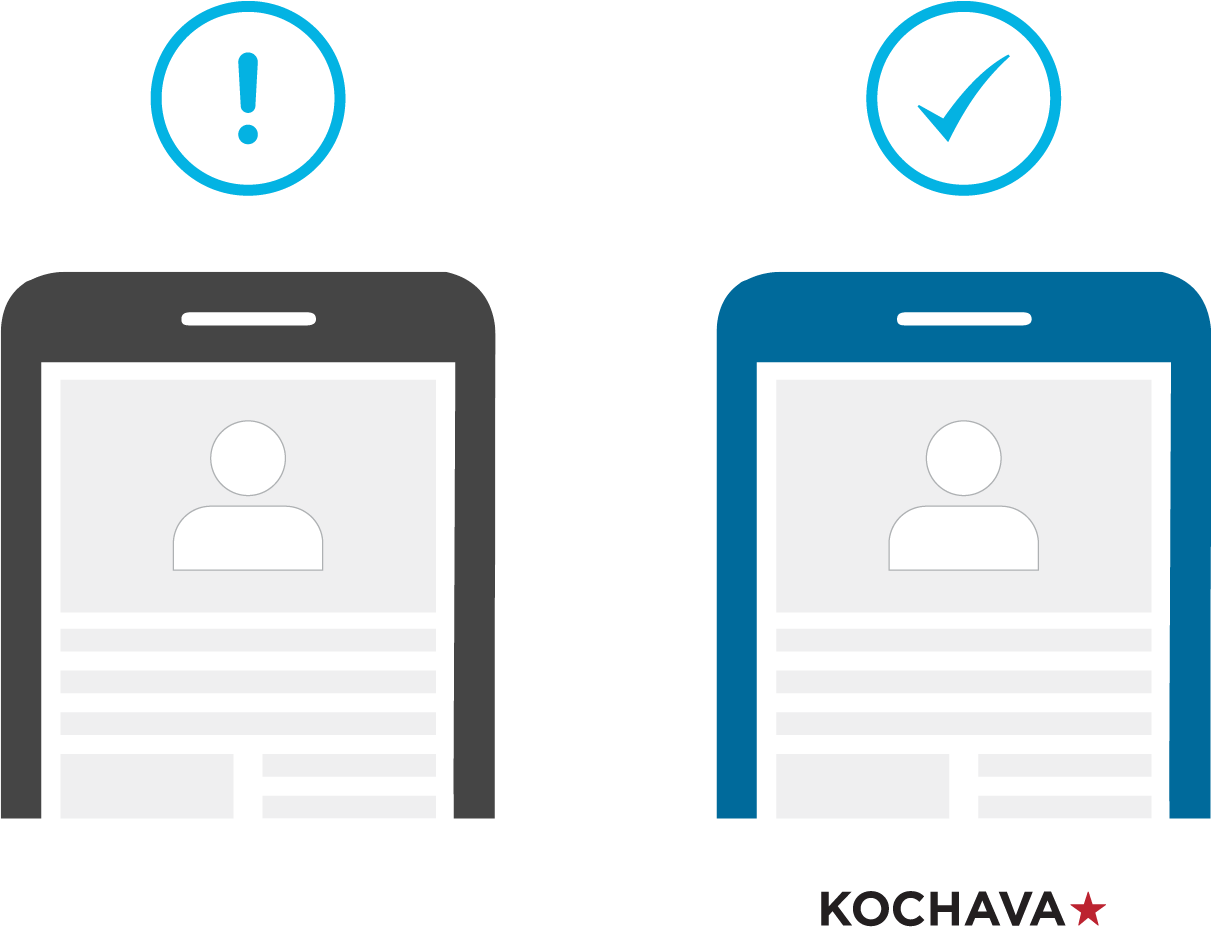 Create and save custom audiences within Analytics based on user behavior. Further define audience segments by language, geo, and device type. Access created audiences or upload your own audience list directly within the Engagement push platform. View live campaign performance within the Engagement or Analytics dashboards.
Static
Users within a designated past time frame are targeted in a campaign

Dynamic
Users who have performed certain actions in the past, or perform them in the future, are added to a campaign

Trigger Events
Add any in-app dimension to your audience, such as product searches, adds to cart, etc., to trigger a notification

Event Funnels
Create audiences from a sequential funnel of behavioral events using Boolean logic

Push Multivariate Testing (A/B/n)
Utilize a cost-efficient way to test messaging tactics across specific audiences to guide more effective marketing campaigns. Create clean statistically significant A/B/n testing with no marketing cost through your own users. Manually decide how often different message variations are used, or select one of the following types of auto-optimization:
Continuous: uses real-time feedback to adjust the weighting of messaging based on engagement data

Progressive: adjusts weights after 48 hours, then after 24 until one variant has been weighted to 100%

Full Redirect: picks a winner after 72 hours, giving one variant 100% weighting
Kochava's system automatically optimizes toward the most successful messaging. Run potential messaging variations without worrying about manual optimization and receive real-time results.
Analyze trends in uninstall behavior correlated across audiences, behavioral events, messages, and campaigns. Decrease spend on identified media sources driving low-quality users more likely to churn. Increase retention by leveraging these detailed insights to lower churn rate with current users and tailor future marketing efforts by excluding those who exhibit behaviors similar to past uninstallers.

Send messages within a specified timeframe (eg, 10 minutes, daily, weekly, etc.) based on the timezone of the selected devices. Use the calendar functionality to define a recurring schedule of push notifications for a given target audience for a specific time in the future. Delegate messages to users that have completed a specified action within the app (eg, game level completed or purchase event).

Visualize key data about your push campaigns:
Sent (successful/failed)

Opens/Conversions

Lift (daily active users [DAU]): Compare targeted audience versus holdout audience

Uninstall rate
Compare push campaigns against other marketing efforts within our Analytics dashboard.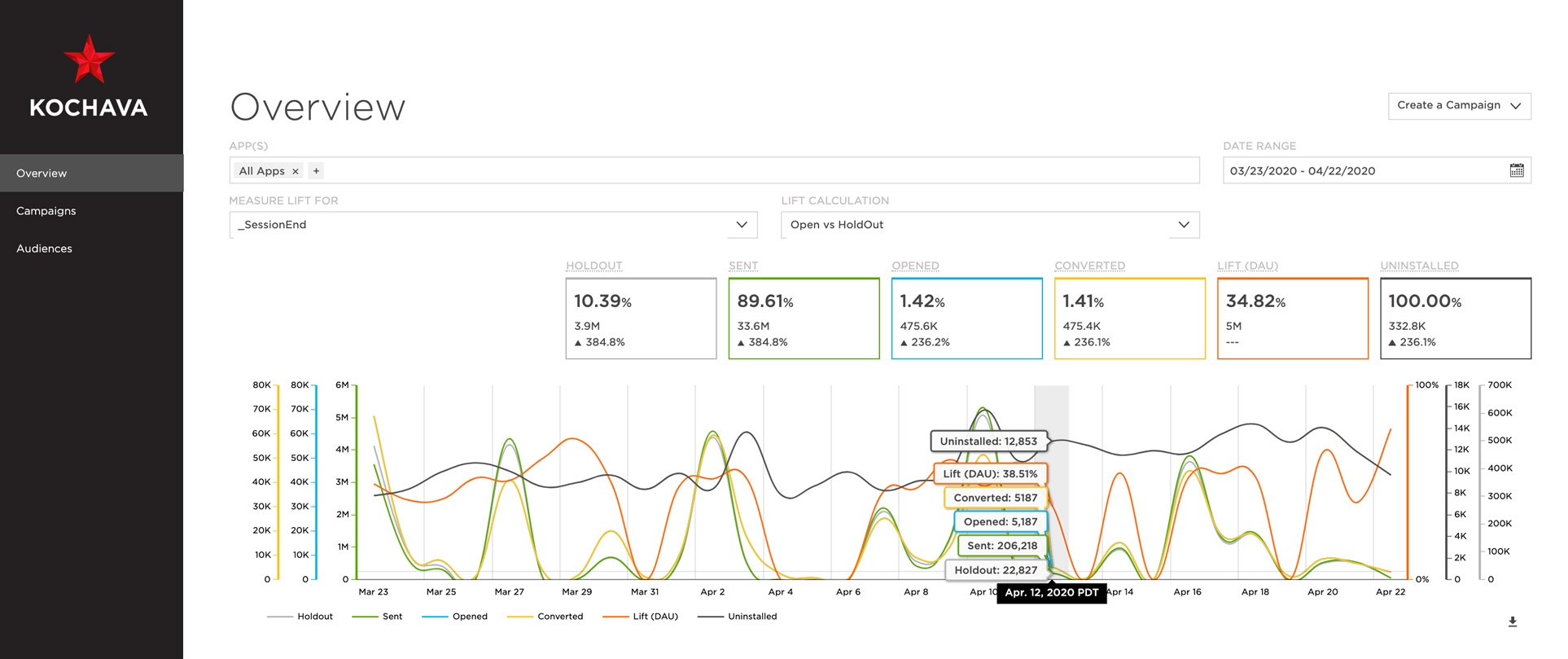 Request a Demo of Kochava Engagement