Kochava Intelligence gives marketers one location for business intelligence tools and spares them the necessity of working with additional providers or spending in-house time on analyses. The suite's services provide a deep understanding of attribution and attrition, and an unprecedented power to access, analyze, and optimize your data through its services and features.
Campaign Insights
A Business Value Assessment (BVA) has been performed for many customers to help uncover fraudulent campaign activity and also determine the value delivered by media partners. The Client Analytics team goes beyond the interpretation of standard reports by using advanced queries to draw correlations not easily observed initially. Tap into their analytic prowess and learn how to identify less evident forms of fraud, or whether the attribution datastream (signal) sent to Kochava by media partners is accurate.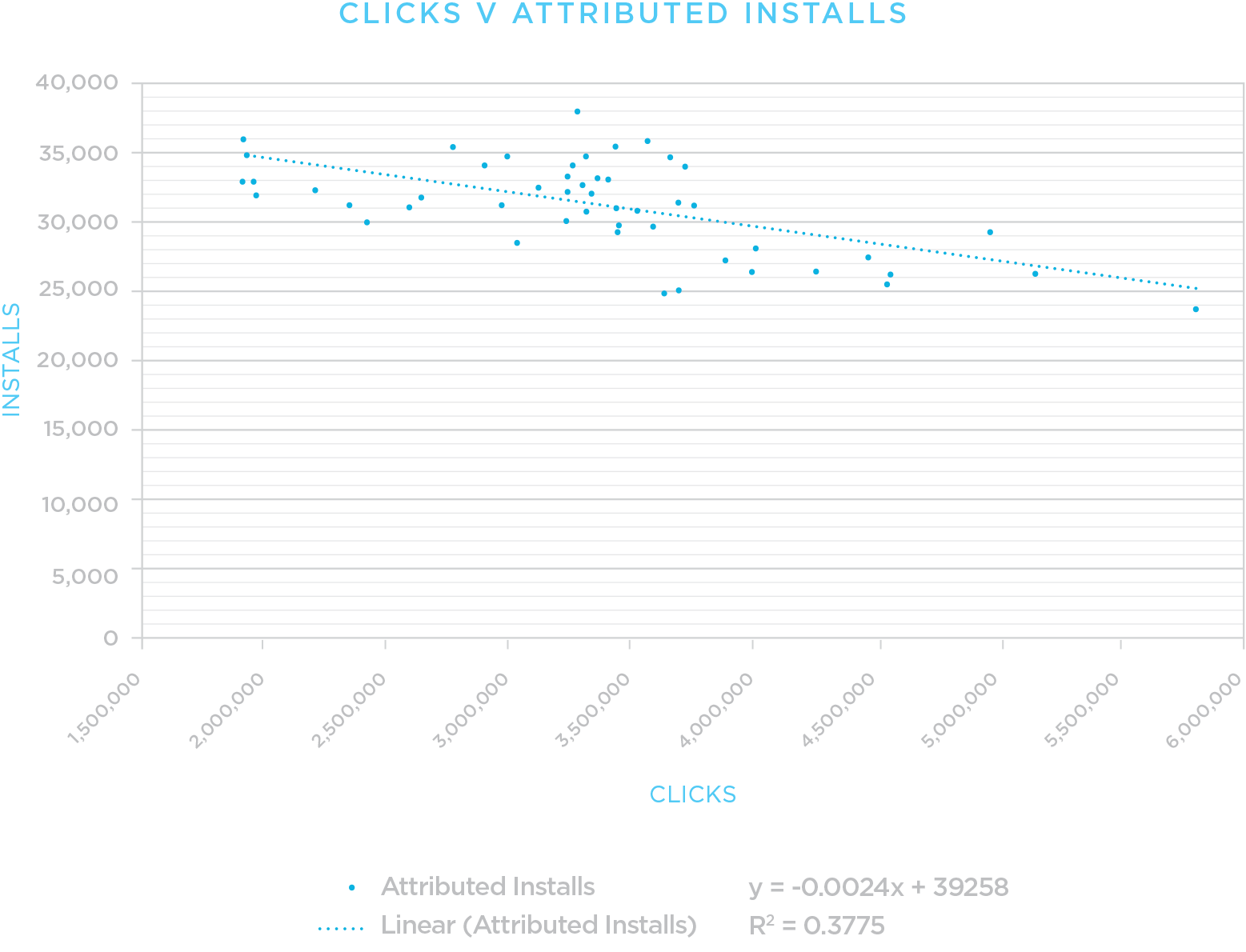 Churn Modeling
Attrition is a costly problem for mobile marketers who spend millions to acquire new users only to lose many of them immediately after installing an app. The Kochava Data Science team is available to create custom churn models to more accurately identify audiences for retargeting or show users more likely to churn.
Churn modeling is also accessible from the Analytics dashboard where mobile marketers access their core metrics for analytics of in-app user activity. Using the "Predicted Churn" event, they can further segment their data and retarget users at risk for churn.
Read more about predictive churn modeling in our marketing intelligence series here.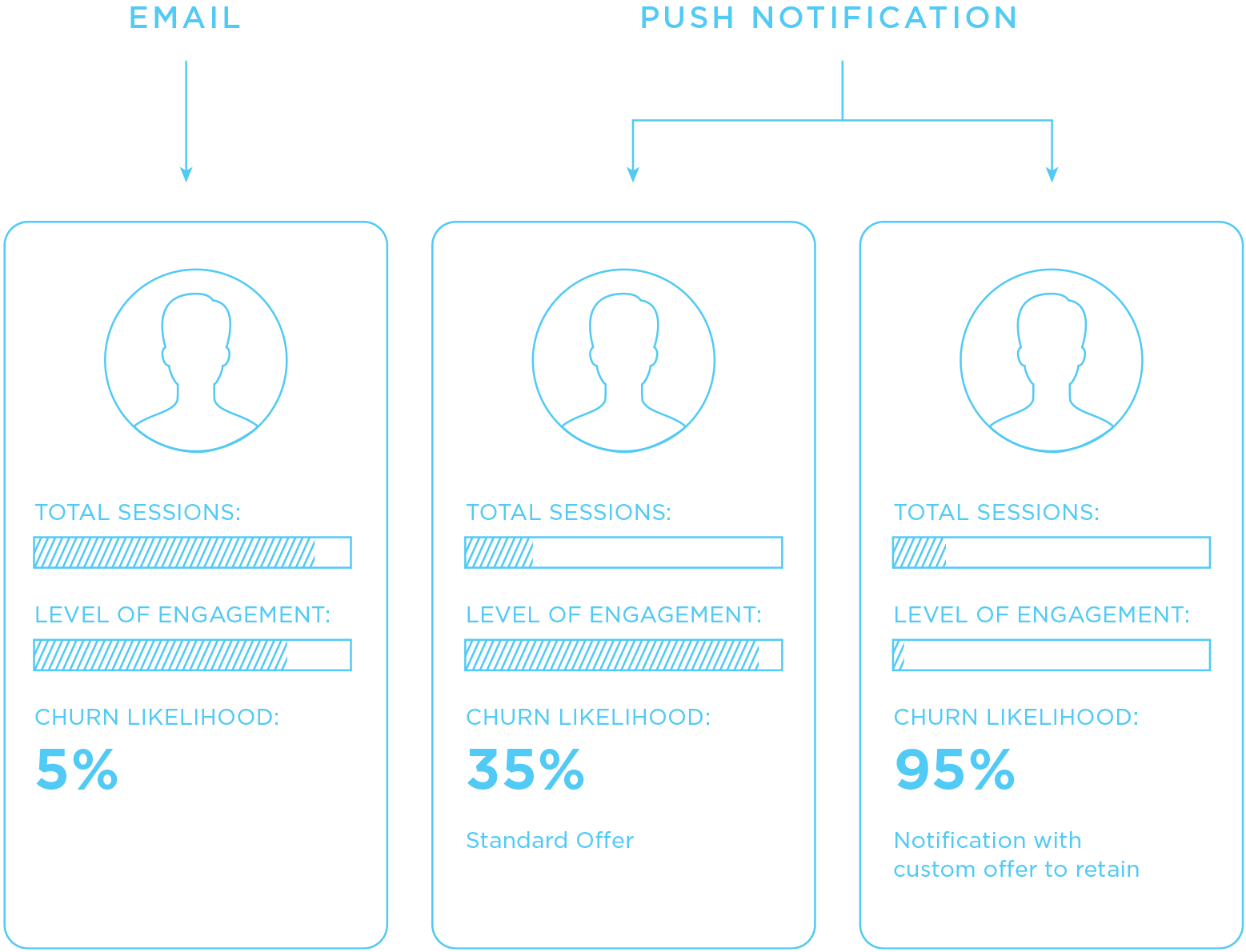 Insights Report
Outside of a BVA, marketers can access a new Insights Report from the Kochava Intelligence suite. The report uses machine learning technology to make "buy" and "do not buy" recommendations on certain ad inventory from the partners the marketer is already working with. The report is created using Optimization Beacon technology. Marketers can apply Insights Reports when deciding on their future ad-buying decisions.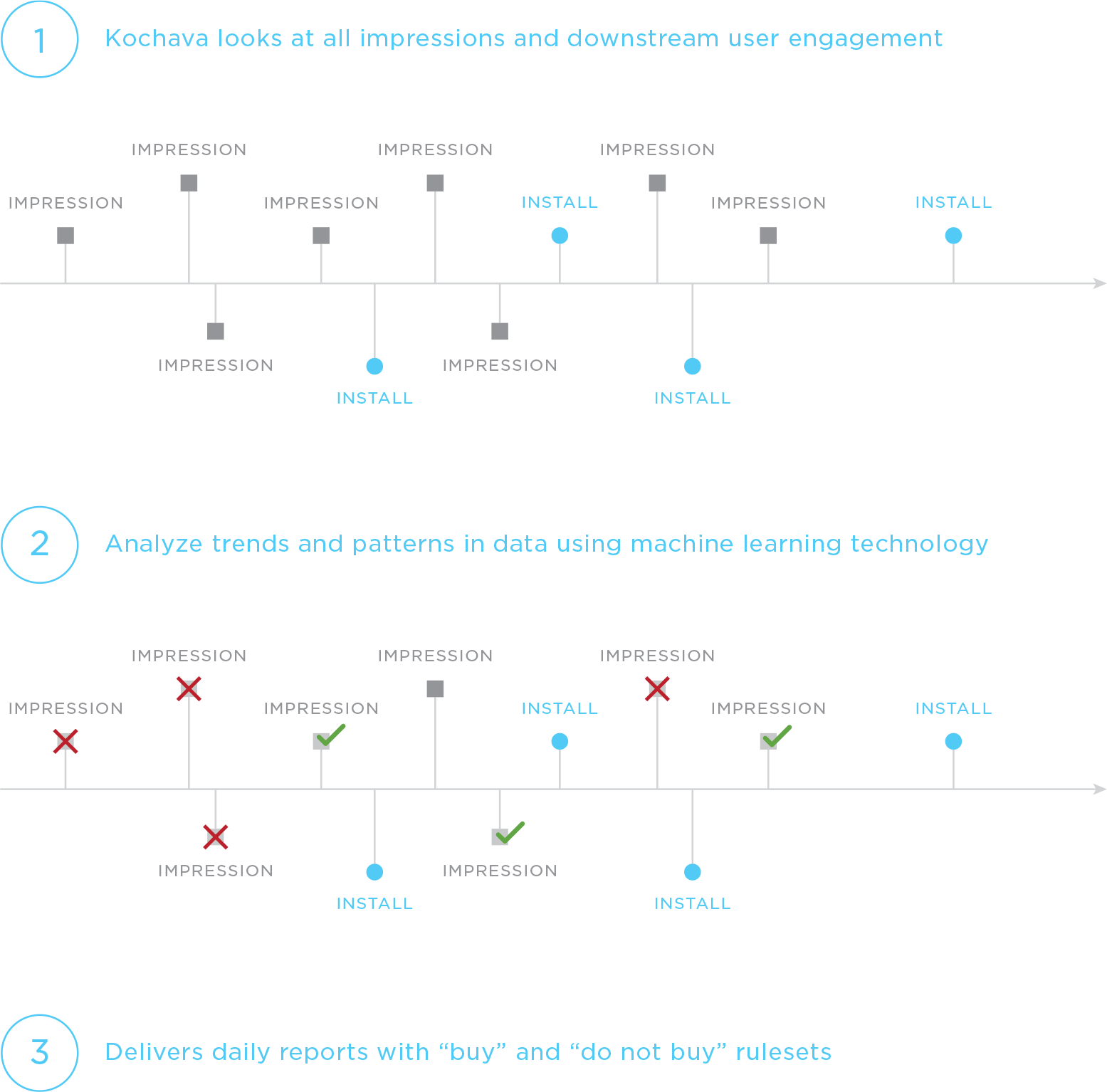 Query
Query gives marketers database-level access to their full data set within Kochava.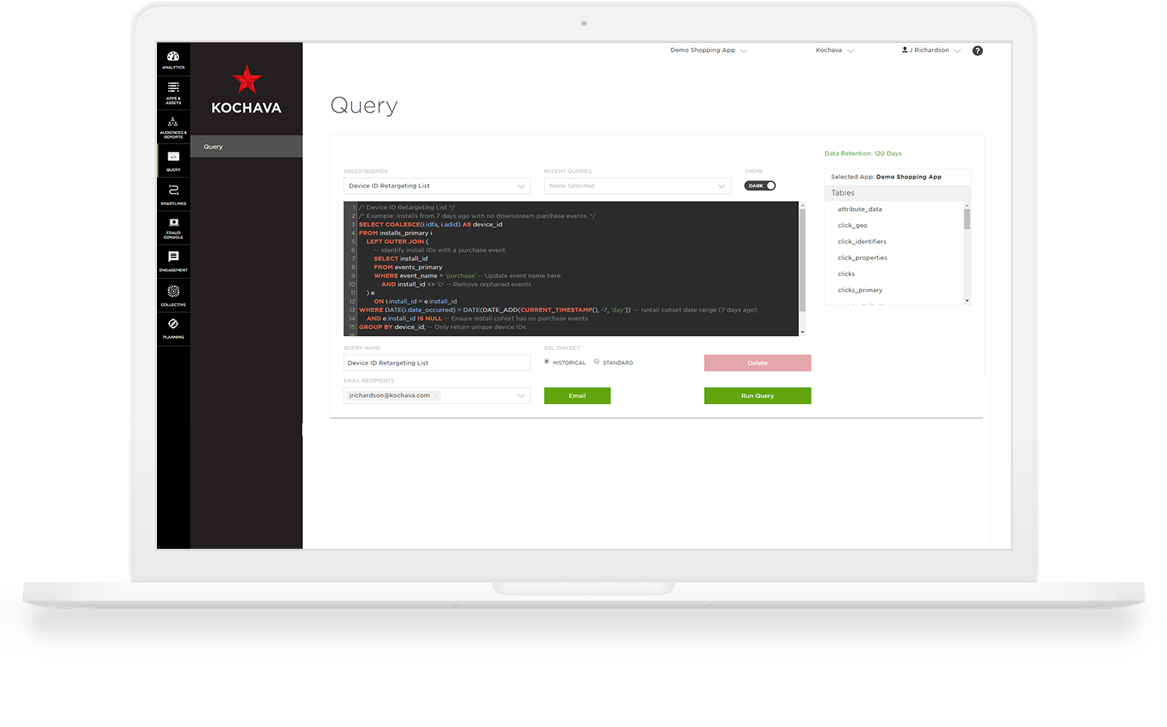 With Query, marketers can:
Leverage real-time access to all of your data via SQL prompt with UI helpers
Manipulate, collide and mash data to gain insight on traffic and user behavior
Access and collide data across apps to get account-level insight and intelligence
Export defensible intelligence to stop fraud in its tracks
Over 16 predefined queries to keep track of your publisher sources including click stacking, fast follow click influencers
Access all app traffic for your publishers and look at impression, click, install and event performance cross app