User LTV Measurement Done Right
Unlocking customer lifetime value doesn't have to be a headache. Measure holistic in-app revenue from all sources with Total LTV from Kochava.
Request a Demo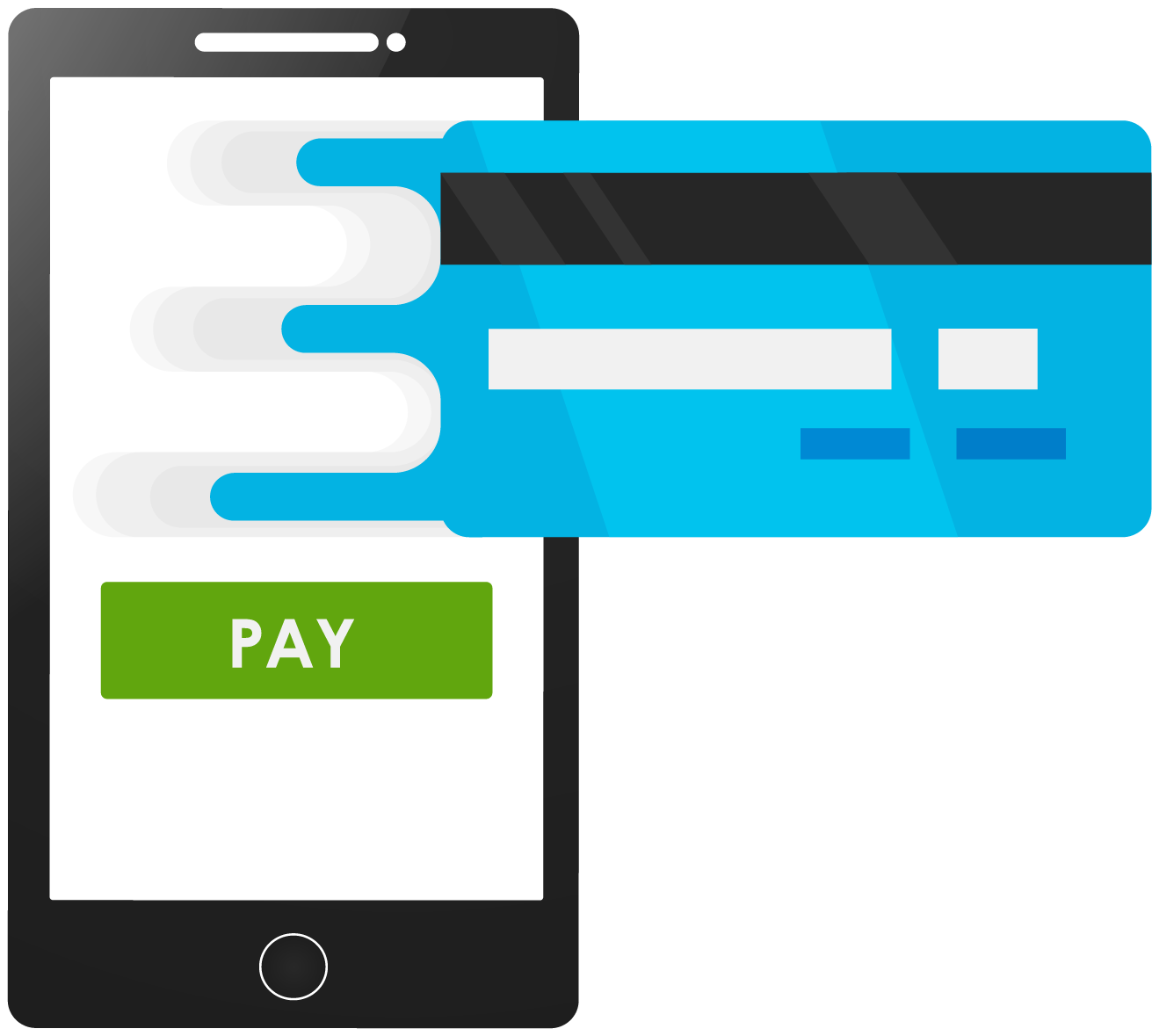 Total LTV delivers the ultimate 360-degree perspective on in-app revenue.
Track All Revenue Sources

Leverage Kochava integrations with leading monetization partners including MoPub, ironSource, and AppLovin Max to unlock ad revenue metrics alongside marketing channel, ad partner, campaign, creative and other attribution data. Understand what marketing strategies are delivering the highest LTV users and optimize your campaigns to achieve greater average revenue per daily active user (ARPDAU).
Depending on your monetization partner and their ad revenue API, user-level ad revenue data may be available, enabling you to go beyond aggregated vanity metrics to understand ad LTV at the device/user level. Contact Kochava to learn what's supported by your monetization partner.
See all Kochava ad revenue tracking integrations HERE.
In-App Purchase (IAP) Revenue
Capture every in-app purchase (IAP) with detailed metadata on specific products, goods, and services purchased. Leverage the Kochava SDK or server-to-server integrations, with built-in support for purchase receipt validation from the App Store and Google Play store as a measure of IAP fraud prevention.
Analyze in-app purchase (IAP) revenue in real-time analytics or at row-level granularity in reporting and Kochava Query,
Measure free trials, subscriptions, and in-app engagement across all devices, and use IdentityLink® to understand cross-platform touchpoints from individual subscribers and accounts.
Track row-level installs from all major app stores with attribution leading back to the channel and campaign of acquisition. Understand which campaign strategies are delivering maximum download revenue to optimize campaigns for the highest return on ad spend (ROAS).
Perfect Your Customer Lifetime Value Formula
Analyze your revenue data with row-level, detailed event reporting for in-app purchases, subscriptions, and downloads/installs. Explore precise restated ad revenue data from supporting monetization partners.
Get unmatched flexibility to build custom LTV models and formulas with Kochava Query, a built-in SQL prompt tool.
Seamlessly visualize key revenue metrics within our intuitive analytics dashboard, with easy access to revenue per install (RPI), revenue per user (RPU), total revenue and more. Filter and split-by ad partner, campaign, creative, search keyword and other attributes to understand what marketing strategies deliver the highest LTV.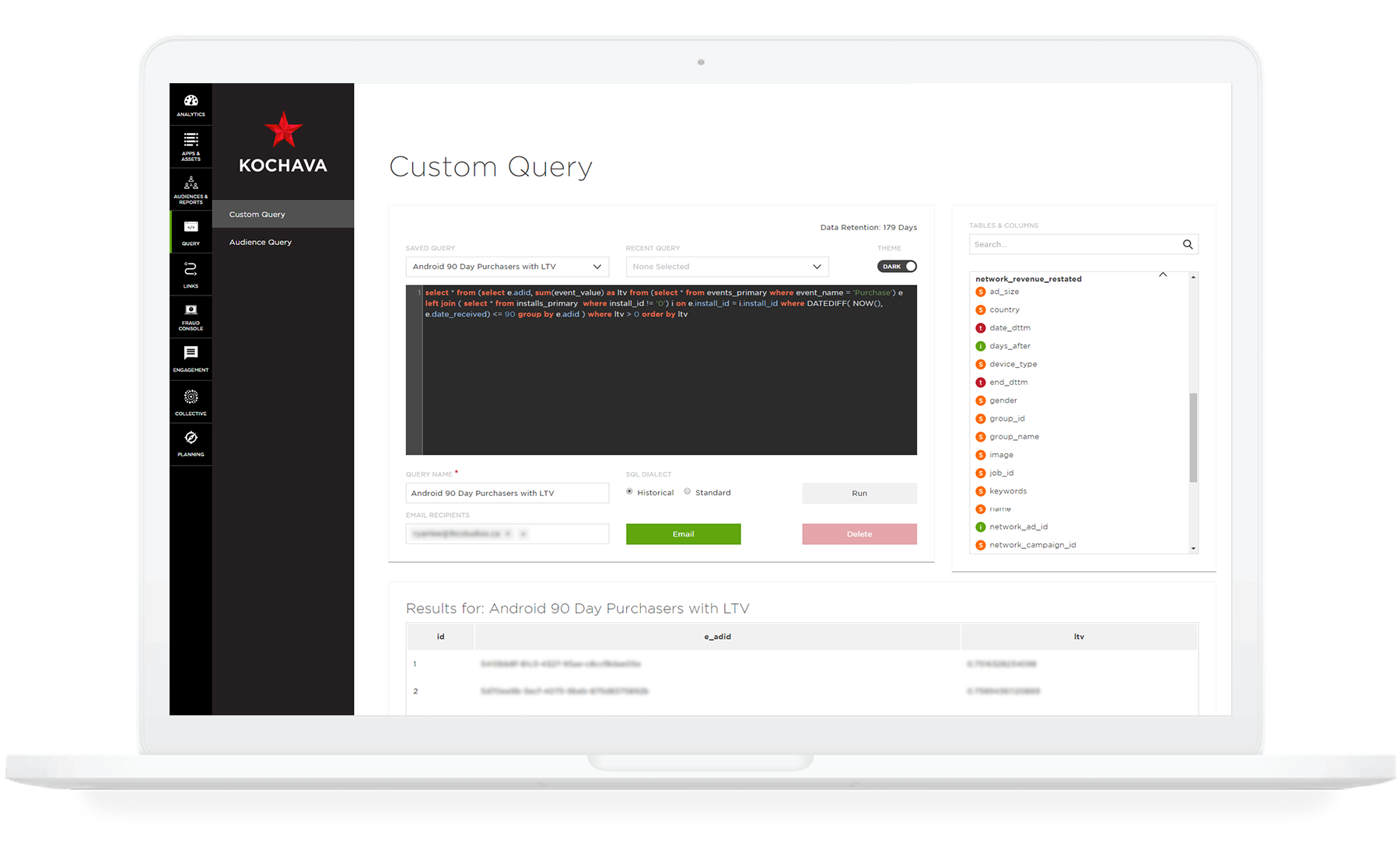 Do More with LTV Insights
Dynamic Audience Segmentation
Leverage Kochava Audiences to segment high LTV users for reengagement. Seamlessly activate via your preferred partners audience API.
Accurate Return on Investment (ROI)
Couple holistic revenue tracking with Kochava's media cost measurement to understand true ROI across channels and partners.
Campaign Optimization
Get the holistic omni-channel picture on which partners and campaign strategies produce high-LTV user acquisition.
Learn how Total LTV can improve your bottom line.