Kochava SmartLinksTM + SingleTap Instant Installs
Deep linking can increase conversion rates by 40%, and decrease drop-off rates by a significant margin through reducing friction within a user's journey from ad to install. But what if we reduced user friction one step further? One install-app delivery software experimented with this idea—and it's paying off. 
Let's start with the basics. 
Media implemented with a basic deep link drives a user to a specified destination within an app. Seamless, simple navigation allowing the user a clear pathway to a lower-funnel interaction, boosting install and conversion rates across the board. Less friction, less chance of the user being diverted and dropping off.  
Now let's start to spice things up. 
Let's say those media placements contained deferred, routing technology like Kochava's SmartLinksTM. When the ad is clicked, the back end mechanics detect not only the device user agent information (device type, OS, etc.) but whether or not the app is installed. If the app is installed, the app launches swiftly, routing the user to the specified location within the app. — Go to the app, directly to the app, do not pass go, do not collect $200. 
Alternatively, if the app is absent from the device, then that user is immediately deferred to the appropriate app store. From there, the consumer can install and launch the app where deferred deep linking will route them to the designated location within the app previously configured through the SmartLink. It's a couple of extra steps but still achieves a completely seamless user interaction. 
What if we cranked it up a notch?
SingleTap acquired by DigitalTurbine has done just that. Through their proprietary technology, they found the secret sauce to drastically reduce click-to-install drop-off rates even further by narrowing the user interaction to just one click. BAM! 

SingleTap was not just created with user experience in mind, but with the ultimate goal of helping brands achieve higher install rates. Their product is an easy-to-use vehicle for all Android platform media types to drive install conversions while simplifying the user interaction.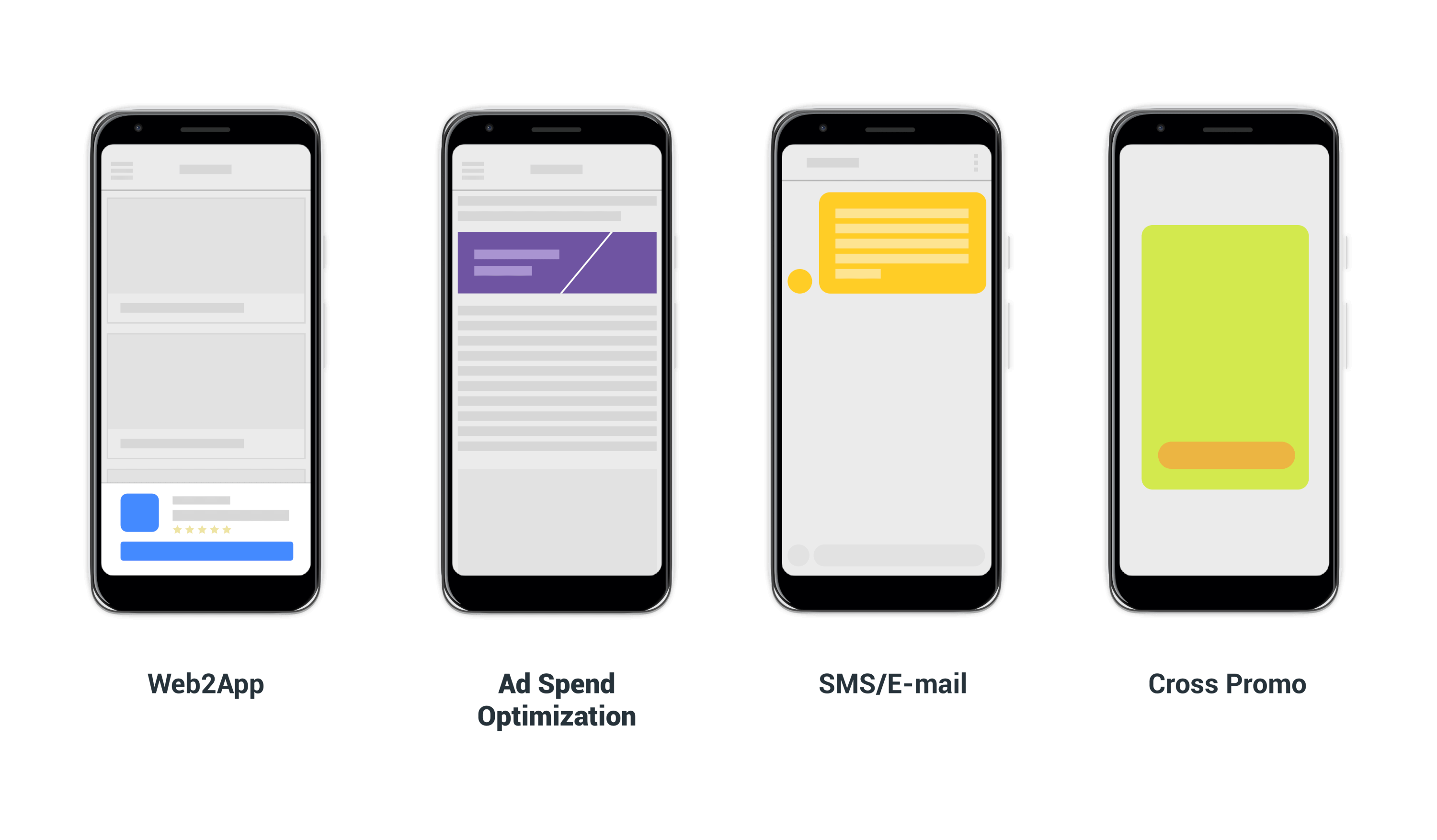 Their secret ingredient—enhanced deep linking technology. 
By partnering up with Kochava, not only can these one-click interactions seamlessly direct to specific content within the app, but each interaction that happens along the user's journey is attributed back to the correct source allowing for efficient marketing optimization. 
With a deep linking technology like SmartLinks as the driver, SingleTap's enhanced media enables a user to click on the ad and install directly from the call-to-action button without the friction of the Play Store. Apply the ease of one-click conversion technology with the attribution automation of Kochava – creating a marketer's dream for driving key performance metrics and executing seamless marketing efficiency. 
Learn more at https://www.kochava.com/smartlinks/ and https://www.digitalturbine.com/singletap-installs/