What Our Customers Are Saying
In Kochava we chose a partner we could grow with. Having omnichannel attribution solutions along with measurement and deep linking allowed us, from the get-go, to consolidate our marketing tech stack and maximize ROI, while reducing operating inefficiencies and lowering our total cost of ownership.
Ari Litan
Head of Product, The Athletic

Mobile ad fraud literally use to keep me up at night, but Kochava's fraud protection has helped ease these nightmares.
Mobile App Marketing Manager
Credit Sesame

Utilizing the data Kochava has on our customer base and their dashboard tools helps us optimize our apps across the globe.
Michael Reese
U.S Digital Marketing Manager, Western Union

We wanted to provide service through our app but also needed to know how consumers were using it. With Kochava, we could visualize drop-off points to optimize the user experience every step of the way

Maria Colespring
Director, GTM New Business & Emerging Markets, ADT

Our goal is driving net new growth, so it's essential that we're not buying back users we already acquired. It gives us great peace of mind knowing this is built right into the Kochava attribution system.

Mark Franklin
Director of Digital Marketing, IDT Corporation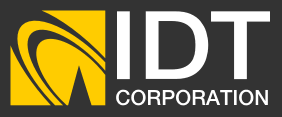 Kochava captures all campaign performance.

"Their customer service and client support is the best in the industry."

"Kochava is an amazing tool + amazing people"

"Outstanding MMP with really great support! Data availability and accuracy is outstanding."