App Store Optimization (ASO) | Definition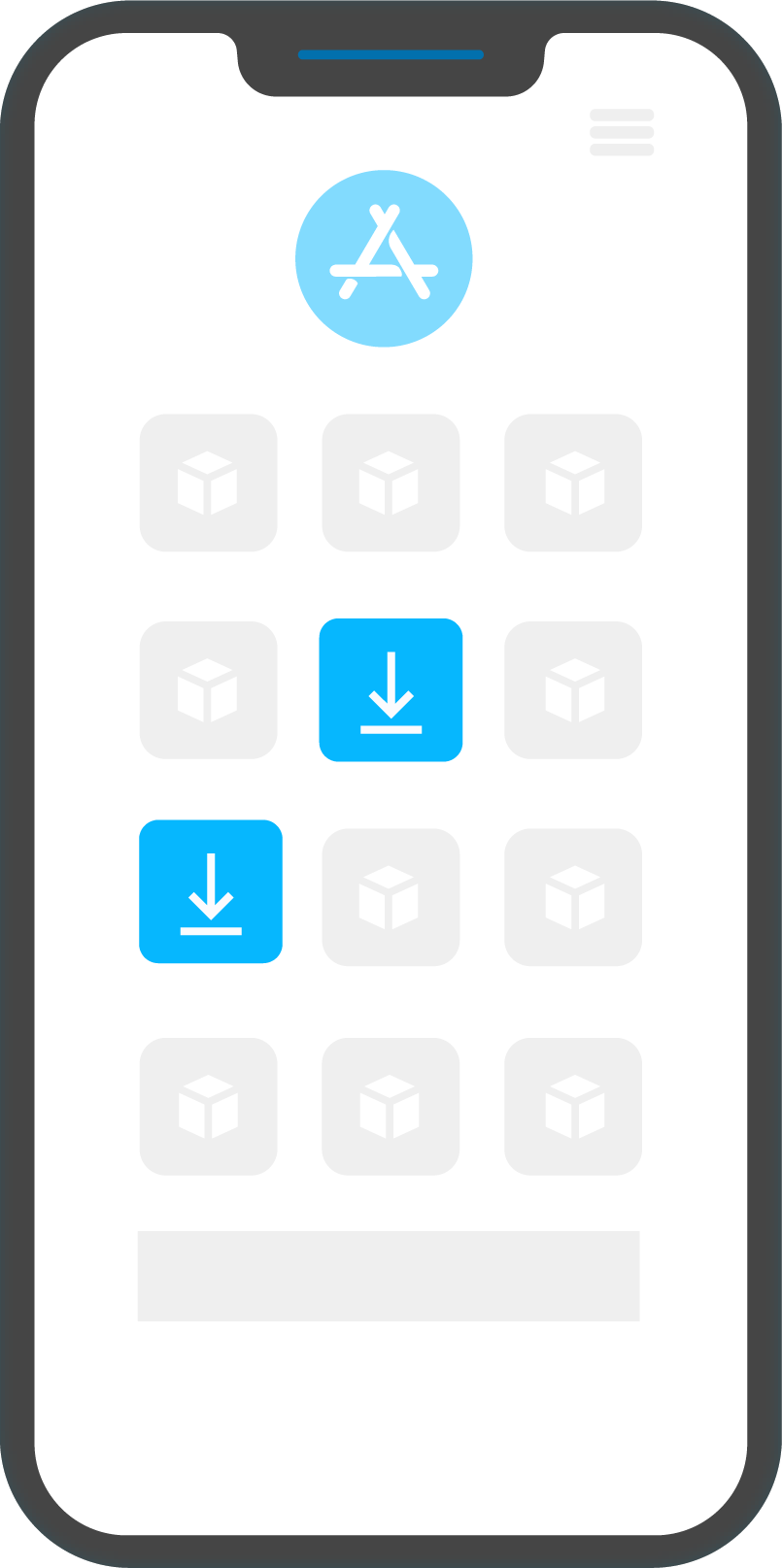 ASO is similar to search engine optimization (SEO). SEO works on search engines like Google, Bing and Yahoo while ASO works on the Apple App Store and the Google Play Store. App store users use search queries to find apps. Simultaneously, the app store recommends other apps to the user based on user preferences and popularity. As mentioned above, ASO tactics include app store keyword bids, A/B testing of product pages, metadata analysis, and search and paid ads.
While ASO works on both the Apple App Store and the Google Play Store, keep in mind that the review process for the App Store usually takes longer. When publishing or resubmitting an app to the App Store, allow a 3-day period for the review process. Also, the keyword analysis for the Google Play Store works similarly to the Google search engine by considering all textual elements when indexing. On the other hand, the App Store provides specific keyword fields. Google Play keywords should be repeated 3-5 times while keywords should not be repeated in the App Store.
ASO is important because it increases the likelihood that an app will be downloaded. With over 5 millions apps in the App Store and Google Play Store combined it becomes difficult to hold high rankings. Optimizing an app within the app store can help improve the app's rankings. App downloads and the user base of that app are important key performance indicators (KPIs) for advertisers. ASO maximizes visibility within the app store and makes users more likely to convert. Other benefits include:
Better chance of discovery of high-quality users

Increased organic downloads

Lower acquisition costs

Increase app revenue and conversion rates

Larger audience reach
ASO ensures that the right users are seeing your app and is one of the most important marketing strategies for apps.
Effectively improving ASO starts with a complete understanding of the target audience/customer. Discover keywords and phrases that your target audience is using to find similar apps and use those keywords to optimize your app. You can include those keywords in the:
App name/title

App description

Subtitle
App store visuals
How an app is displayed in an app store has a major impact on whether it is downloaded or not and its overall ranking. The following pieces of visual information should be included in the app product pages:
App logo: Ensure the image is clear and fits within the allotted space

App screenshots: The first three screenshots are shown in the search results

App promo/preview video: This is not required but could be helpful in showing the core app functionality
Visual elements can have a major impact on app conversion rates. Make sure to take time to acquire the most informative and high-quality visuals.
Reviews and ratings
Once an app has been optimized with proper title and description, another way to improve ASO is to focus on app reviews and ratings. While these are difficult to control, there are ways to incentivize users to review your app. The more positive reviews an app has, the higher it will be ranked and the more downloads it will receive. A good goal for most apps is to have at least a 4.4+/5 star rating.
App downloads
Another aspect that influences ASO is the amount of downloads an app has. If users see that an app has a lot of downloads, they are more likely to download it too. Both the App and Google Play stores use the number of downloads to determine ranking. New apps can make it to the top of the list and beat out old apps by increasing downloads per month.
You can measure all of your ASO data that you gather with a mobile measurement partner (MMP) like Kochava. With an app software development kit (SDK), the data that an MMP can collect and analyze will help you define target audiences, segment and syndicate new audiences, and measure all of the engagement from your app users.
Identify target audiences that you would like to focus your ASO efforts on. Once a target audience is identified, choose content within your app that would appeal to that specific audience. 
Kochava allows you to input a destination URL behind any Kochava tracking tag that will then redirect users to the App Store or Google Play Store. Kochava trackers can be employed across paid media campaigns as well as owned media efforts and even QR codes.
Google and Apple provide developers with basic metrics such as:
Impressions

Downloads

Conversion rate

Retention
Kochava can expand on this information by providing data visualizations and split, filter, or group metrics by tracker name.
Ready to get started with Kochava? Contact us!