Kochava Security & Privacy
It's
YOUR data
– never sold; never remarketed; always protected; always available.
Policy-Driven Privacy Controls
We create the tools, you control the application
All privacy and security policies are not created equal. Individualized approaches require individualized controls. Kochava adheres to the highest standard of data privacy and security while giving you the ability to exceed the standards and fine-tune compliance without a costly app update.
Activate/Deactivate SDK Features From the Server
|
Dashboard-Controlled Device ID Collection
|
Operating System Privacy Management
|
Publisher-Compliant Data Management
|
Manage Data Leakage
.
Certified Compliance
Kochava is serious about protecting your data. Read our
privacy policy
for more on how we handle and protect your information.
Activate/Deactivate SDK Features from the Server

Session Tracking – Toggle session tracking on/off depending on your business goals and privacy policy.

Event Tracking – Toggle individual event tracking without an app update.

COPPA Protection Tools – Kochava partnered with AgeCheq to leverage their patent pending COPPA service.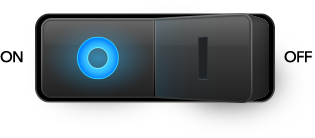 Dashboard-Controlled Device ID Collection
Kochava provides the ability to blacklist the collection of specific device identifiers without a code update.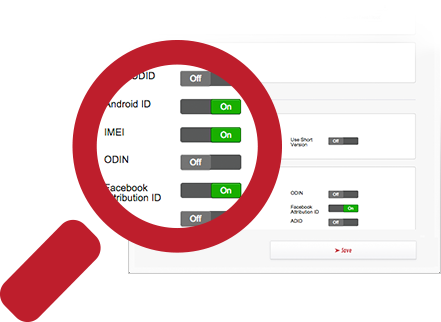 Operating System Privacy Management
The Kochava platform is compliant with industry-standard tracking regulations. Kochava syndicates limit-ad-tracking indicators to advertisers & publisher partners – meeting limit-ad-tracking requirements for all operating systems.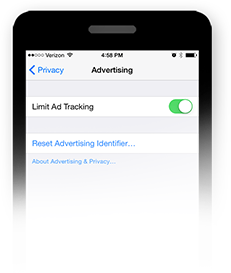 Publisher-Compliant Data Management
By participating in the Facebook Preferred Marketing Developer (PMD) Program and the Twitter Marketing Platform, Kochava fully adheres and is audited to the requirements for all products in each certified program, including the purging of all data after 180 days.

Manage Data Leakage
Choose publisher partners compliant with your policies & objectives. Each publisher collects different device identifiers. Kochava can help you determine which traffic sources fit your policy.

Data Flow is Secure, Private & Siloed
Kochava employs a distributed, clustered infrastructure and an architecture that ensures that your data is independent from all other data. Each cluster includes customer accounts; each customer account includes app shards; and each app shard includes its own database schema.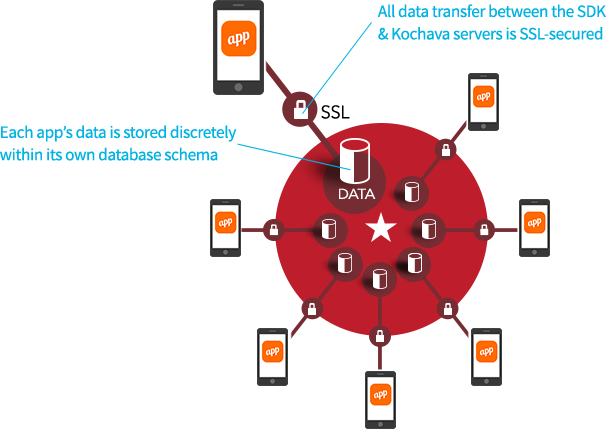 Kochava Device ID
Kochava abstracts the identity of a device from operating system device identifiers.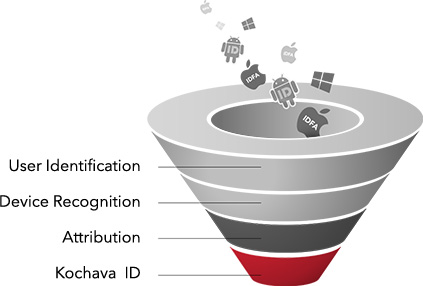 The Kochava Device ID is created upon attribution.
Personally-Identifiable Information (PII) is abstracted.
PII is not used in ongoing SDK transmission
Track all in-app events and calculations, including user lifetime value (LTV).
Receive post-install events via server-to-server feeds and receive install notifications from the SDK.
Identify groupings or cohorts of users based on their activity
Industry-Leading User Access Controls
Apply and customize permission controls giving the right people the right access;Unlimited User Accounts, Optional SAML/SSO integration and Configurable Role definitions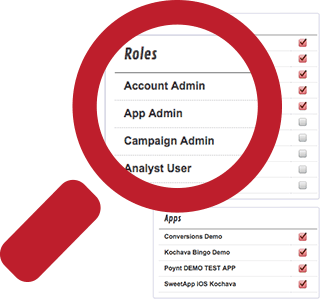 Take the next step!