What marketers need to know about this important change
The Google advertising ID (ADID), which has long been Android's unique, user-resettable ID for advertising purposes will experience a major shift in late 2021. To date, users could reset the ID and/or opt-out of personalized ads, but the ADID could still be gathered from the device by app developers. An update to the Play Console Help center announced that later this year "when a user opts out of interest-based advertising or ads personalization, the advertiser identifier will not be available. You will receive a string of zeros in place of the identifier."

Here's what you need to know about this important change.
Is this similar to Apple's AppTrackingTransparency (ATT) framework?
Not really. Google's upcoming change for Android is much closer to Apple's Limit Ad Tracking (LAT) feature. That update allowed iOS users to toggle off ad tracking at the operating system (OS) level for their entire device, which blocked apps from collecting the Identifier for Advertisers (IDFA). 
As opposed to Apple's ATT framework, which manifests as an app-level prompt, no app-level prompt is being rolled out by Google. The ability to opt-out will remain a toggle within the device settings menus.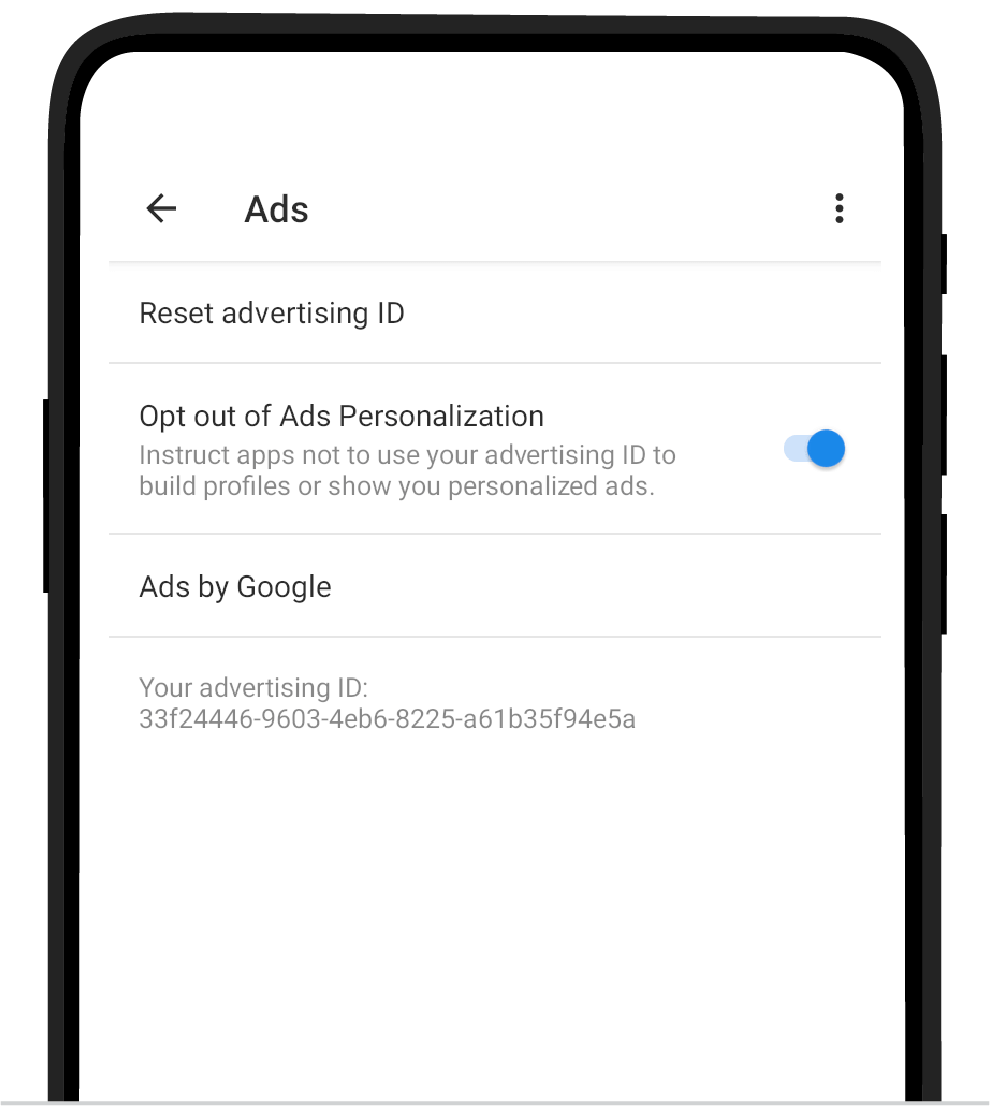 How will this change impact advertising measurement/attribution on Android?
Currently, the average ad personalization opt-out rates on Android hover right around 5%. That rate is not expected to change with this update particularly given the prompt's location within the Android device settings menu is not expected to change at this time. This means the ADID will still be available on a majority of Android traffic for deterministic attribution. In cases where users opt-out, referrer-based deterministic attribution can still be accomplished using the install_gclid (Google Click ID). This is fully incorporated into the Kochava attribution waterfall and is weighted equally to a device-level match. Additionally, Android will continue to allow probabilistic attribution, which can be highly accurate with tightened attribution lookback windows. Kochava configurable attribution offers 60X granularity, with the ability to scale lookback windows down to the minute, as opposed to other tools that cap granularity at 60 minutes/1 hour.
What will Google do next?
What's clear is that Google has left the door open to rollout future restrictions. Note the snapshot from their Help Center below. 

Kochava will keep a close eye on future updates and continue to evolve our privacy-first attribution to meet the needs of marketers.
For more information or questions about measurement and attribution on Android, contact us. 
Stay up-to-date by subscribing to our newsletter.