Maximizing conversion value insights for advertisers
Have you chosen which partner will set the conversion values to be sent from your client-side app to the SKAdNetwork? 
Whether you choose to use the Kochava SDK or the Facebook SDK, we've got you covered. Both Kochava and Facebook want to ensure you can maximize conversion value insights on your campaigns. 
Read the latest October 29th update from Facebook, here. 
Choosing Kochava
When choosing Kochava, marketers will have flexibility to select from four fully configurable models that incorporate any and all custom events tracked within Kochava. These models enable marketers to see SKAdNetwork campaign performance through the lens of the key performance indicators (KPIs) that make the most sense based on their industry or app vertical. 

Marketers can also dictate their measurement window to be anywhere from Day 0 of the install out to D7 after install. This flexibility is important for marketers that may define user quality based on determining factors that occur either closer to the install or as far out as 7 days. Going beyond 7 days isn't recommended, and marketers will need to find the right balance for them between the length of time they observe user behavior and getting timely feedback.
What to do in your Facebook account when you use Kochava
Facebook will provide full interoperability for advertisers that use Kochava for SKAdNetwork signaling. Development efforts are ongoing and require additional testing, but more updates will be available soon regarding what steps advertisers will need to take in their Facebook account. 
Choosing Facebook
A new version of the Facebook SDK will be available by early Q1 and will include support for Apple's SKAdNetwork API and conversion value management. Further updates and specific documentation will be provided by Facebook in the future. 
What to do in your Kochava account when choosing Facebook
Within the Kochava platform, under the Integrations dashboard for SKAdNetwork, be sure to select 'Facebook' as the "METHOD OF SENDING CONVERSION DATA TO SKADNETWORK."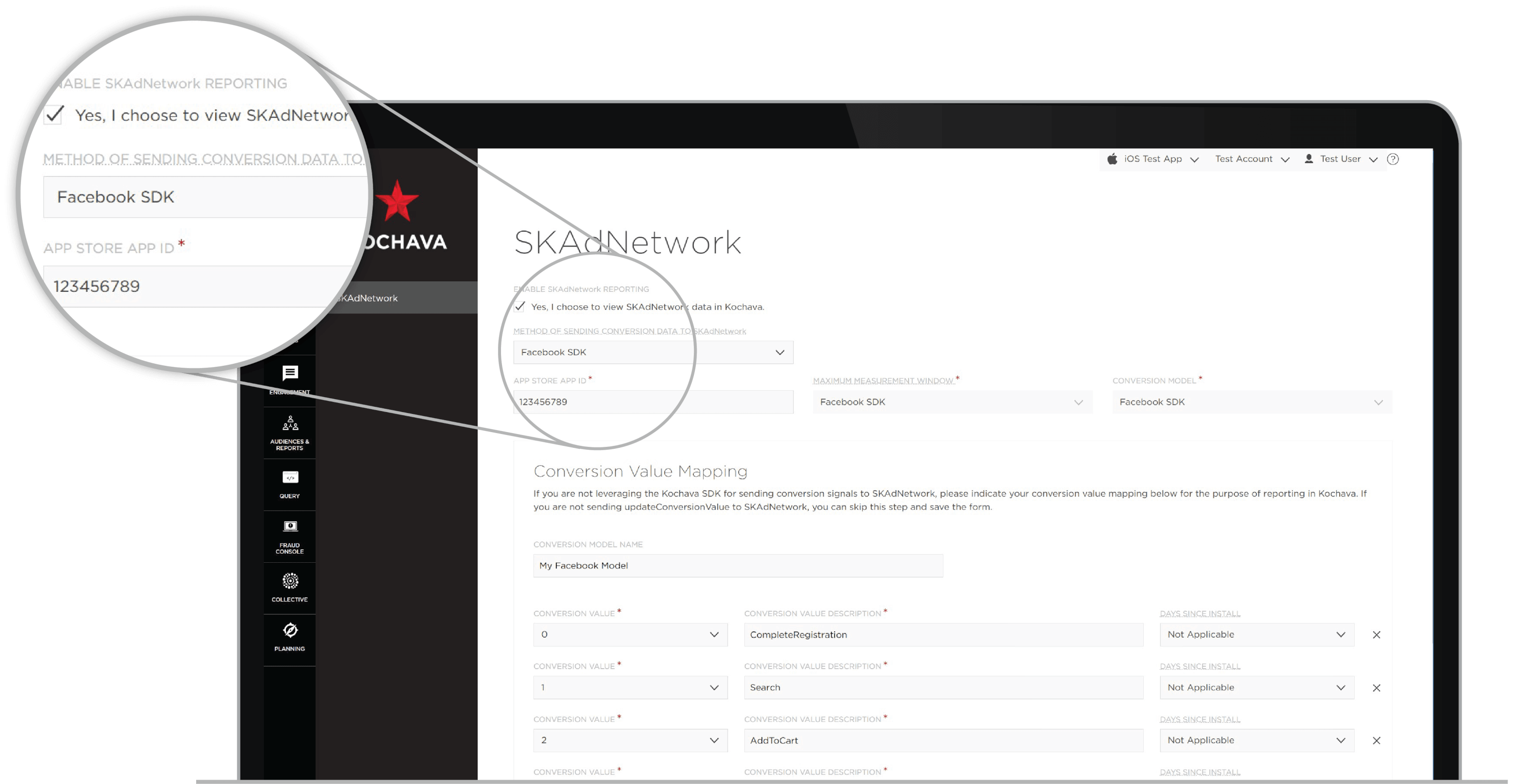 This will ensure that the Kochava SDK's SKAdNetwork functionality is not invoked. When 'Facebook' is selected, Kochava will call a special Facebook API to pull in your conversion value definitions automatically from Facebook. These definitions will then be used to compile your SKAdNetwork reporting in Kochava. NOTE: Availability of the above settings will be dependent on Facebook's updated SDK release schedule.
Learn more about SKAdNetwork support for Advertisers from Kochava. 
Are you unsure which partner to use for your SKAdNetwork conversion value signaling? 
Talk to an expert. Contact us, or email support@kochava.com.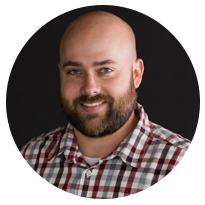 Mark Kellogg – Director of Technical Partnerships
Kochava