As a trusted partner, Kochava is ready to help advertisers manage, measure, and optimize these Apple Search tab campaigns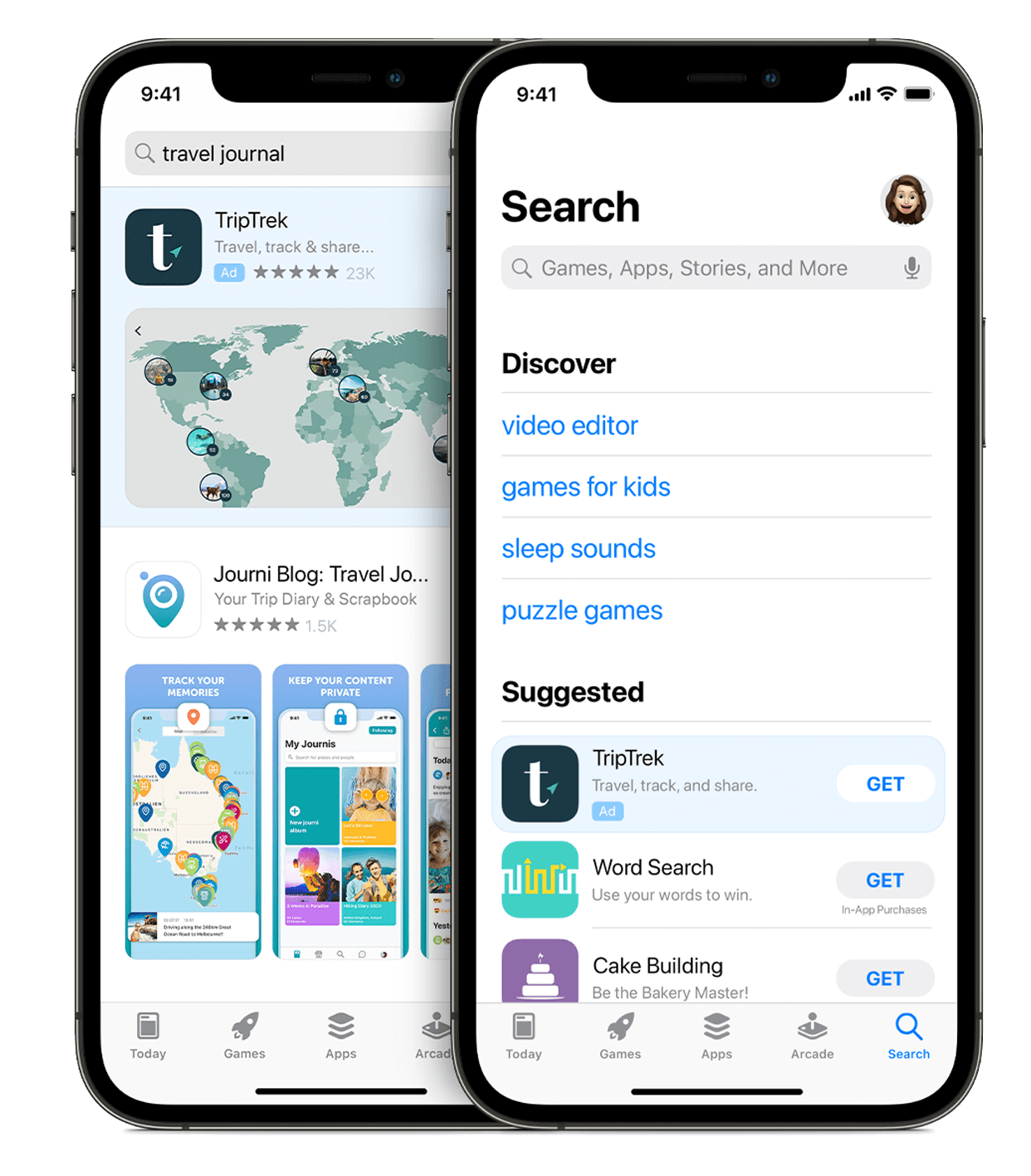 Advertisers can now promote their apps in the Apple Search tab. Promoted apps will appear above suggested ones before users begin their search. This new feature is part of the Apple Search Ads Advanced program. 
Another way to get discovered in the App Store
In a crowded App Store, the ability to display apps on the Search tab above suggested ones gives advertisers prime real estate in a user's search. This is in addition to other flexible ad campaign capabilities, such as the ability to set a custom daily cap with no minimum spend on a cost-per-mille (CPM) price model. Drive brand awareness and app downloads with an Apple Search tab campaign where you can "choose when and where to be seen." Using the Search Match feature, Apple will match your ad to relevant user searches. You can also add your own keywords or use Apple's suggested ones, and select whether to target new or existing audiences. For additional information, see Apple's explanation and also their training course for certification.
View performance with Kochava
Kochava has long been a trusted measurement partner for Apple Search Ads campaigns. We can help you manage, measure, and optimize Apple Search Ads tab campaigns. To create an Apple Search Ads campaign within Kochava, visit our support documentation, or contact us for more information.