Kochava for Agencies provides marketers with a streamlined ability to manage, segment and compare agency performance by tracker and control access to all their campaign data. The segmentation capabilities also benefit agencies by providing them direct access to the campaigns they are running on behalf of marketers.
Marketers compare agency performance
For marketers who are working with more than one agency, it's important to break out campaign performance by agency to ensure that campaign metrics are meeting marketers' expectations. Marketers can run reports and access analytics with full event details filtered by agency to see how each one drove conversions for a given time period.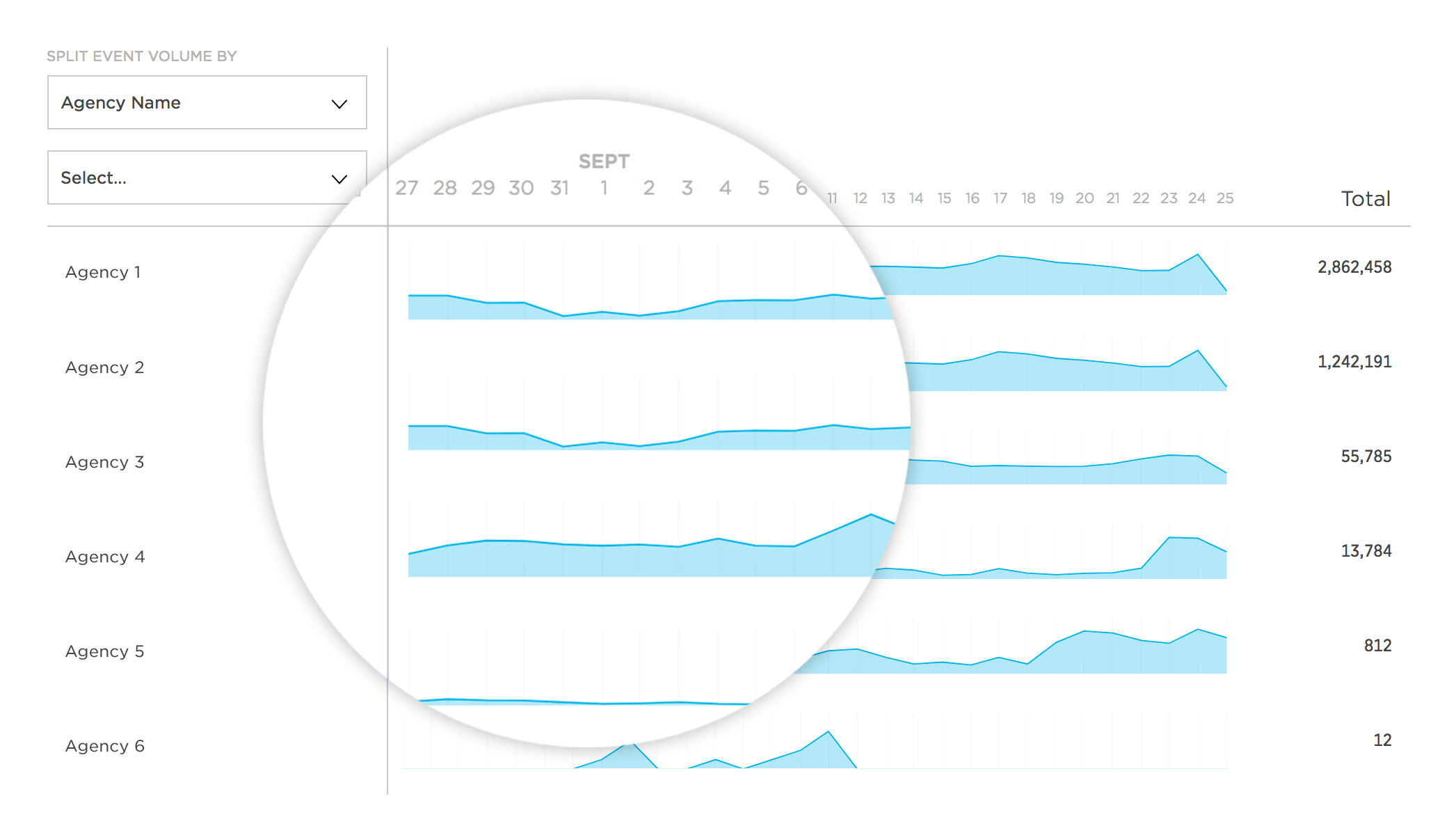 Zero data leakage with a permission-based system
Kochava for Agencies lets marketers control the level of access each agency has to their app data. It also gives marketers direct visibility into all aspects of campaigns run by their agencies. With configurable permissions, marketers can ensure that each agency has the right access to the data they need.
A permission-based system eliminates the risk of data leakage, and it gives marketers increased ownership of their data. Marketers can segment campaign data so that each agency has visibility to their performance data only and not each other's.
Furthermore, marketers can grant access to data at the tracker level per agency. They can give agencies individual access to Campaign Manager, Analytics, Events, Reports, and Partner Configuration. In this way, they can better manage what data their agencies see and better measure their performance.
Direct access to data
Agencies benefit from only having access to their own data. Previously, agencies have had to tease out their data from an entire campaign using their tracker, a cumbersome task among all the other agencies running campaigns on the same SAN. Additionally, they aren't exposing the types of campaigns they're running to other agencies.
Now, agencies can better analyze their campaign performance and ad spend through direct access to their own data plus any additional data their client provides. The new Kochava dashboard enables them to segment their own data (e.g., by geo, platform, or brand). They can also run traffic on behalf of any app, regardless of their client's attribution provider. All data is real-time, first-party campaign performance metrics and is exportable.
More control over data; increased focus on campaign performance
Kochava for Agencies provides a "single source of truth" by reducing the margin of error among partners and having increased control over the data they share with them. Marketers gain the ability to easily compare campaign performance by agency; and agencies gain protection of their campaign data. Ultimately, Kochava for Agencies allows marketers to more accurately measure their ROI and enhances an agency's ability to measure and optimize the campaign performance of their clients.
To get started with Kochava for Agencies, Contact Us or your account manager.