New office in Seoul expands Kochava presence in APAC, adds in-country support for South Korean app marketers looking to accurately measure and optimize user acquisition campaigns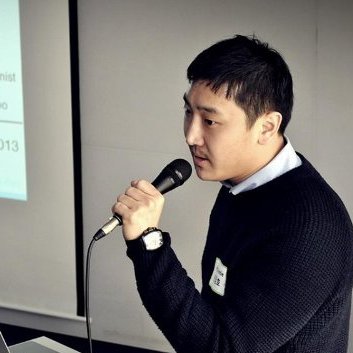 SANDPOINT, Idaho – September 8, 2015 – Kochava (www.kochava.com), the globally recognized leader in mobile attribution analytics and optimization, today announced its formal expansion into Korea with the opening of a Kochava office in the historic Namsan Tower, in Seoul.
Kochava General Manager of Korea, David Son, is heading up Kochava's South Korean operations, which are already serving local customers in the region. David Son comes to Kochava from App Annie where he launched a Korean office for the analytics and market intelligence company for app developers, and managed sales operations. While at App Annie, Son grew the Korean office to five times its original size in just two years, maintaining an impressive sales record and closing 90 percent of the top publishers he pitched.
Previously, Son worked at a leading mobile advertising and engagement company where his clients included Kocca, Gamevil and Nexon. Son also held roles at both Adobe and Com2uS where he was immersed in mobile and social gaming from publishing, to managing and developing projects from inception through to distribution.
"We love working with Kochava! Kochava has allowed me to manage the complex data from our user acquisition campaigns seamlessly," said BR Yoo, CEO of Mobidays, one of Kochava's first customers in Korea. "Mobidays utilizes Kochava to test and measure numerous ad networks and end publishers to determine their quality as a user acquisition channel. The Kochava account team is the most supportive that I've come across in the mobile space."
"There is huge demand and great potential within South Korea," said Charles Manning, Kochava CEO. "Kochava was being contacted by Korean-based companies who were frustrated with the lack of quality attribution services in Korea and we knew we could provide the level of service they were looking for via our global platform. We added a locally-based account manager, opened an office in Seoul, and immediately landed a host of key clients in the region, including seven top ranking apps. South Korea is ripe with opportunity and we're ramping up quickly to serve the needs of this rapidly growing market."
Kochava enables brands to measure app engagements and conversions, demographic information and more. With Kochava, advertisers can visually see the impact of their user acquisition investments across more than 1,300 publisher and network partners. With real-time attribution and analytics, Kochava puts critical metrics at advertisers' fingertips empowering them to make real-time decisions to optimize mobile ad spend. The Kochava platform and its customers' data are secure and completely independent.
"Kochava acts as a real partner providing us with very helpful tips and information about the global market," said Hosun Lee, Joycity Marketing Director. "As a Korean developer looking to enter the global market, there are so many difficulties. Amongst them, no doubt the language barrier is the toughest one, whether that is localizing a game or simply integrating SDKs with a guide in English. With the Kochava team now stationed in Korea we can easily ask someone here about coding-related questions and receive assistance, saving us both time and frustration. I have previous experience working with other tracking tools but Kochava is the only one that can accommodate both performance and comfort for Korean developers."